6 Questions Answered About MagicBands
Sarah from Carolina Bloggin' is back with another installment about her upcoming trip to Walt Disney World. This time she tackles the subject of MagicBands and how her family will use the technology to help plan and make their Walt Disney World vacation one to remember!
Check out her first post, here.
---
Our MagicBands arrived today! Their arrival signifies that the trip is really happening and check-in is right around the corner.
MagicBands?
Our MagicBands are the digital key in to the parks, our hotel room keys, our pass for food and more! We never realized how much magic is really packed in to these little bands until we started researching them a bit further. When I visited Walt Disney World with my parents, MagicBands had not been invented.
Here are a few questions we asked and found answers to about Walt Disney World MagicBands and a quick video when we opened our box for the first time.
What is a MagicBand?
It is a wearable band that includes a icon that is scannable for things like paying for meals, scanning for quick access to rides, hotel keys and more.
Here are a few cool things about them. MagicBands are:

Waterproof
Adjustable (the  extended band can be easily removed for smaller wrists)
Customizable
A fun way to start planning your vacation before you leave…and more!
How can I get a MagicBand?
MagicBands are only available for Walt Disney World in Orlando, Florida. If you stay on property or are a Walt Disney World Passholder, the bands will be included with your stay at no additional charge. If you are staying off property, they are available for purchase and start at about $12.95. MagicBands come in a variety of designs and colors and some of the more detailed bands will cost more. You can order them online or at select retail locations.
Sarah's Tip: MagicBands are not required to visit Walt Disney World however they sure do make visiting the parks easier!

Check out this link from Walt Disney World for more information on MagicBands – click here
When we planned our trip through Disney we were happy to learn that our MagicBands would be included. It was easy to customize the color and design on the MyDisneyExperience website once we put down the deposit for our trip.
When will my MagicBands arrive?
If ordering as part of a resort Stay at Walt Disney World, your MagicBands will arrive about 25 days before you visit. We payed off our visit on July 5th and got our MagicBands in the mail on July 14th for our vacation the first week of August.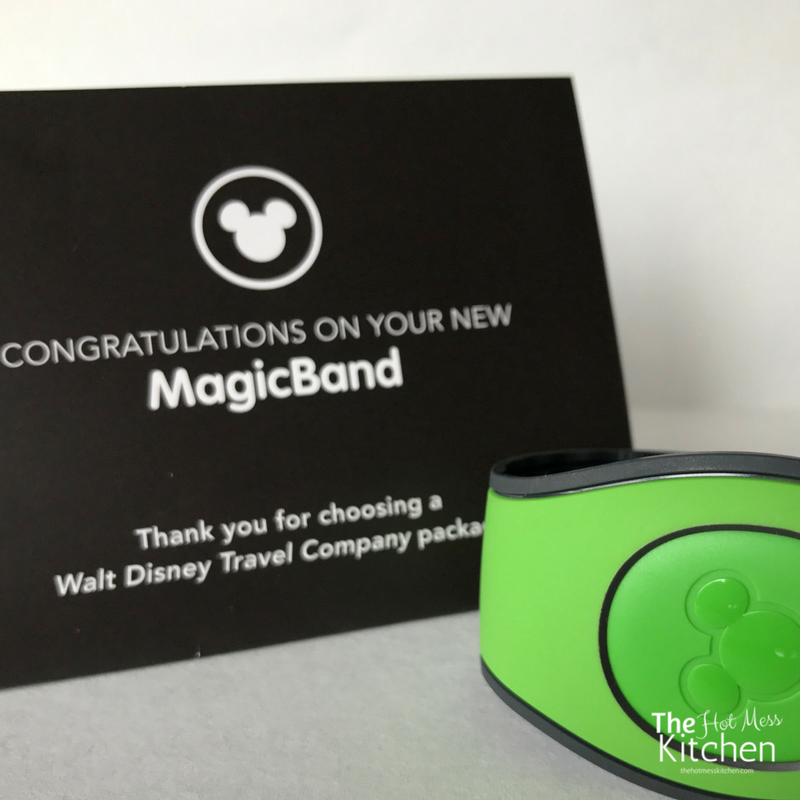 What can MagicBands do?
Here are examples of how we will be using our bands during our stay.
A digital key for our hotel room at Pop Century (or any Walt Disney World resort)
No need to carry a debit card: we can charge items to our room using our bands
Our tickets to the parks (you will have to scan a finger at the turn-style)
As our digital Fastpass+ (digital reservations for certain attractions)
To pay for our meals as part of our meal plan at the parks and Disney Springs
For keeping all of our MemoryMaker Photopass pictures together!
You can also use the MagicBand as your boarding pass for Disney's Magical Express to the Orlando International Airport!
Are MagicBands reusable?
Per the Disney website, as long as your MagicBand is in good working condition you can use them again while visiting Walt Disney World. (But most people get new ones as a memento.)
Is a MagicBand only available as the band?
You can choose to wear it on the band or remove the icon to put in a key chain. Instructions for removing the chip are pictured on the back of the packaging. This option is available only with the newer MagicBand 2 with the removable center icon.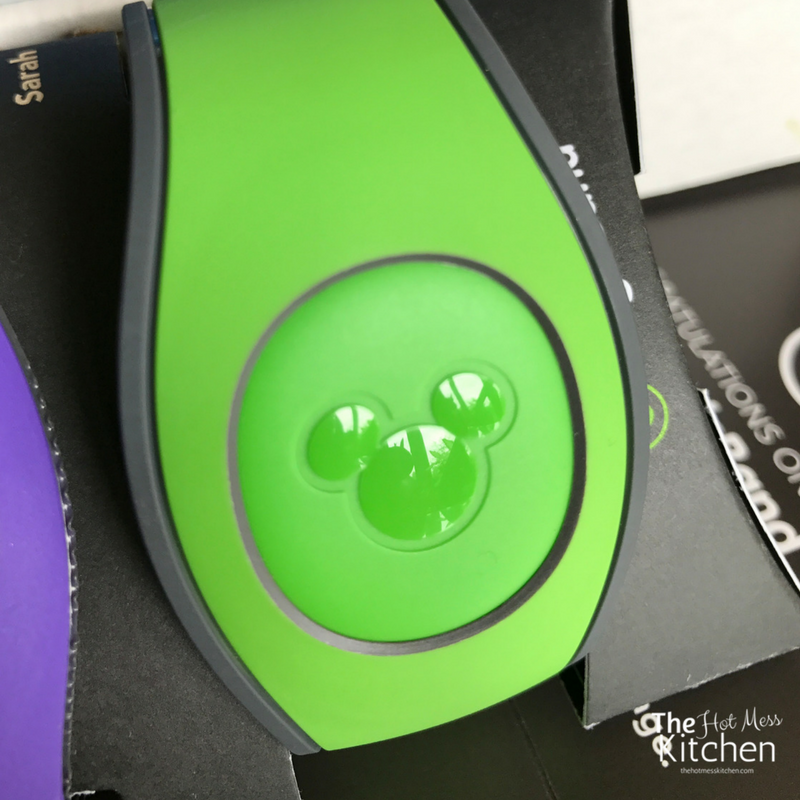 There are several more questions to be answered about Walt Disney World MagicBands. I found the most accurate answers by speaking directly with a Disney Cast Member or by visiting the MyDisneyExperience website. Questions like: 
What if I loose my band?
What if my band is not working?
How do I load meals and fast passes to my MagicBand?
What are your thoughts on MagicBands? Have you used them before? Any suggestions for using them after a visit as a keepsake? Leave us a comment below.
Here we are opening our MagicBands for the first time!
Do you have any tips or thoughts to share with Sarah? Leave a comment!
---
Sarah is a frugal and food blogger over at TheHotMessKitchen.com. A corporate employee by day working in the field of technical support and blogger by night; Sarah talks about recipes, kitchen tips, sensible and frugal living on her blog. She can also be found writing about her travels and sharing tips for bloggers at CarolinaBlogging.com.  And now for the fun facts: first roller coaster with her dad was the Loch Ness Monster at Busch Gardens, first date with her husband was at Howl O Scream at Busch Gardens in October 2004 and one ride she will never ever ride is the Ring of Fire at the fair.