Walt Disney World Cruise Ships
There were Walt Disney World Cruise Ships?
One thing that's always set Walt Disney World apart from Disneyland and other theme parks (well, besides the sheer size, of course) is the use of water and water-based transportation. My obsession with Bob-A-Round (and Bob-A-Long) boats is well-documented but there are other Vacation Kingdom of the World-era watercraft that still need research and photographic evidence.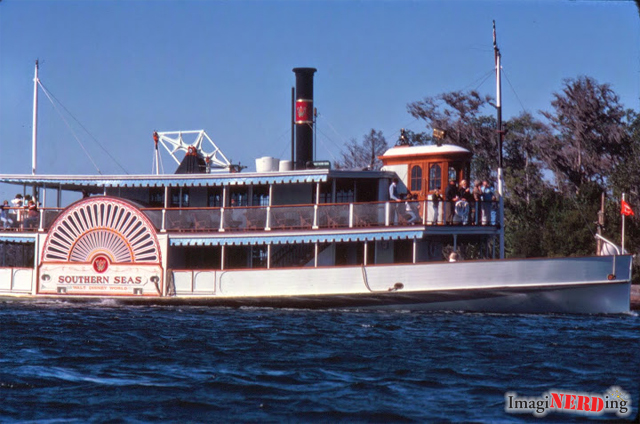 The Southern Seas and Ports-O-Call were two Osceola-Class Sidewheelers (a term Disney created). The ships were a little over 100 feet long and had a steam boiler operating a genuine "Gallows A- Frame Walking Beam Engine". Modeled after the type found on the steamer "Francis Skiddy" of the gold rush era, circa 1900′s (http://www.wcdept478.com/AboutPorts.htm). Both were built in 1969. The Ports-O-Call was in service until 1982 and scrapped in 1984. The Southern Seas was in service until 1975 (scrapped in 1977) and the Southern Seas II was built in 1977 (it used a steam engines, which was more reliable) and remained in some sort of service (mostly convention-based traffic) until it was dry-docked and scrapped in 1997.
We covered the cruise ships and the World Cruise on Communicore Weekly (the Greatest Online Show™).
Foxxfur from (the amazing) Passport 2 Dreams has written the most-definitive history of the World Cruise.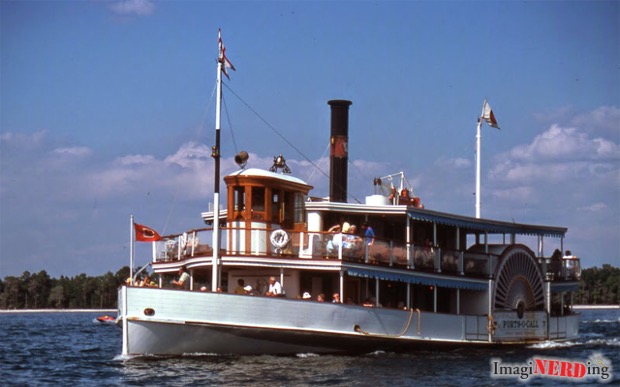 ---
---
A good friend of mine was able to provide these scans of photos he took in the late 1970s of the cruise ships in action. He provided some commentary, as well!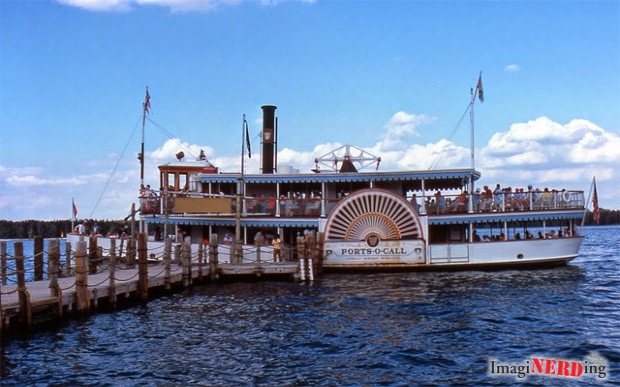 Loved them, the side wheels were unique, you could walk to either side and behind them, much closer than the River Boats. I think it was the two originals that would shudder a bit to get started. I heard they had to stop the wheels at the half way point in the piston travel to avoid locking up the wheels would then have to be manually rotated so the piston could push/pull. The Boiler Rooms were glassed in so you could see the boiler and the mighty piston that made the wheels turn and talk to the engineer who operated it.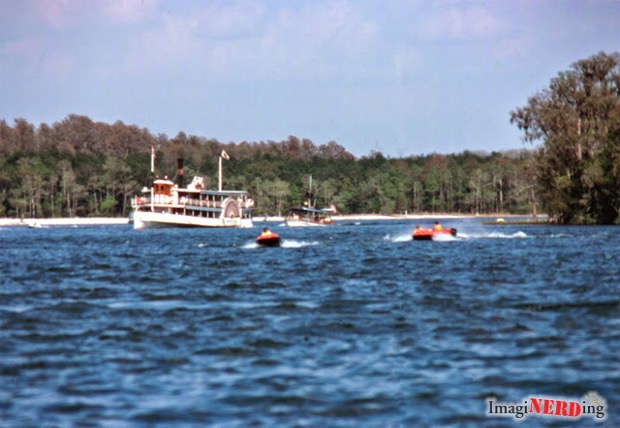 I took many trips to Discovery Island, it was like going to a faraway special place.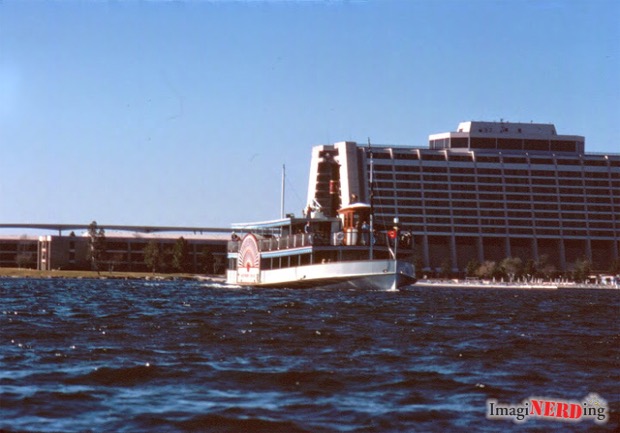 The Southern Seas II was my favorite, loaded with beautiful wood decks, railings, bright brass fixtures, bigger and better, a dance floor, bar and bathrooms.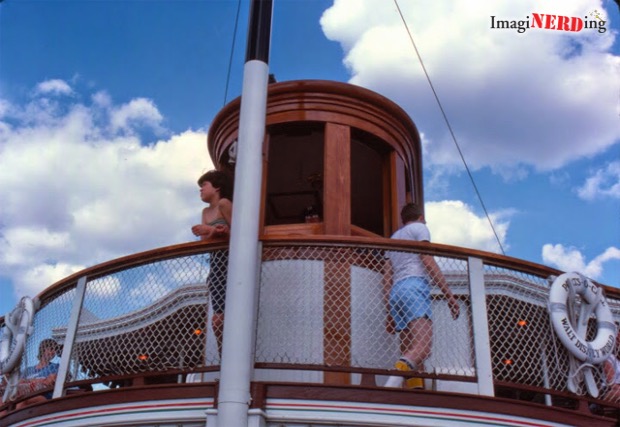 One special trip, I was as a guest for a evening corporate party on the Southern Seas, with live music and drinks. Totally magic with all the lights to see and the Water Pageant. I remember thinking the Pageant was so much louder up close. I was surprised by the water reflections from the surrounding sights and the moon, just beautiful.
It was heart breaking they let the Southern Seas II go. I think today besides convention rentals, a reservation moonlight cruise a few times a week it could've been successful today. Even as a cocktail party transportation for a new Pirate dinner show on Discovery Island would be unique.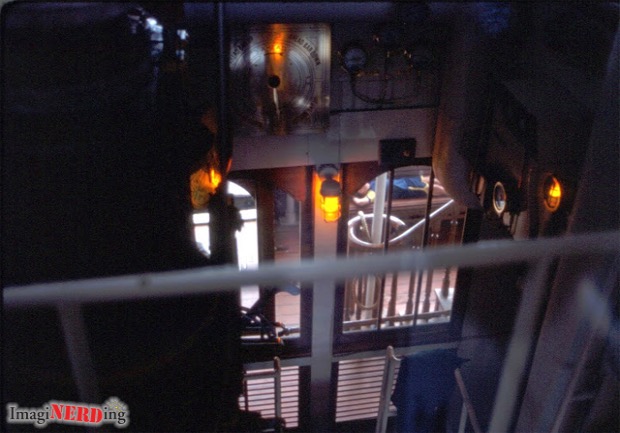 Do you have any memories, anecdotes or photos of the Walt Disney World Cruise Ships: Ports-O-Call, Southern Seas (I and II) or the World Cruise? Did you ever get to experience these cruise ships?
---
Looking for a great book on the first decade of Walt Disney World?
---
FTC Disclaimer: This post contains affiliate links, which means that ImagiNERDing receives a percentage of sales purchased through links on this site. Thank you for your support!