I was pleasantly surprised to see several walk-a-round Peanuts characters at Carowinds on my latest visit. I've been visiting Carowinds rather sporadically since my first visit in the early 1990s. It seemed like it's always had a difficult time finding the proper audience. With the purchase by Cedar Fair Entertainment in 2006, they've got a strong company supporting them with a great president, Matt Ouimet.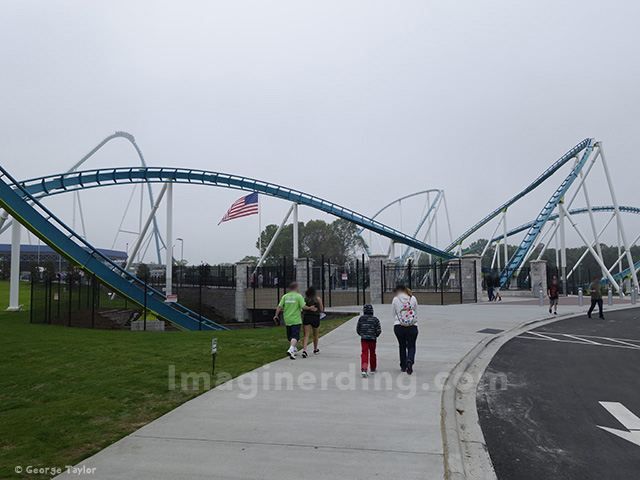 The new entrance plaza for Carowinds is pretty overwhelming at first glance. See, you walk through the new Fury 325 giga coaster. The track goes over the walkway and then returns and goes under it. It's a great advertisement for the park and a great way to get you excited about your visit.
One caveat: like a lot of other Cedar Fair parks, there's a lot of concrete and not a lot of shade. Visits during July and August are going to be extremely uncomfortable if you're waiting to buy a ticket or just waiting to enter the park.
The Backside of Linus – Peanuts Characters at Carowinds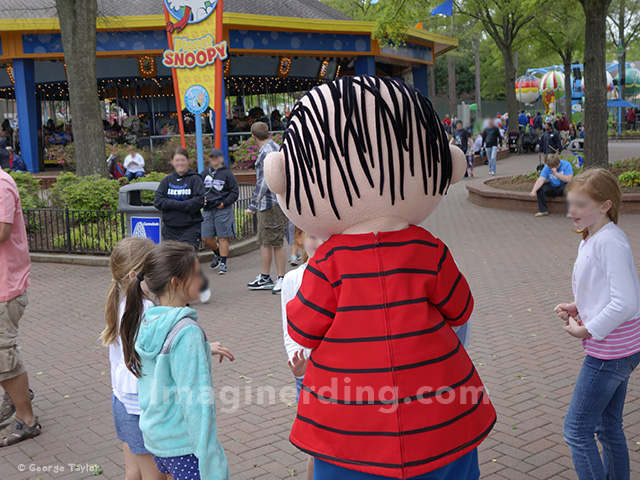 It was great to see Peanuts characters at Carowinds simply walking around. We saw Linus and Sally at Planet Snoopy in the afternoon and Sally was in the entrance area just inside the turnstyles.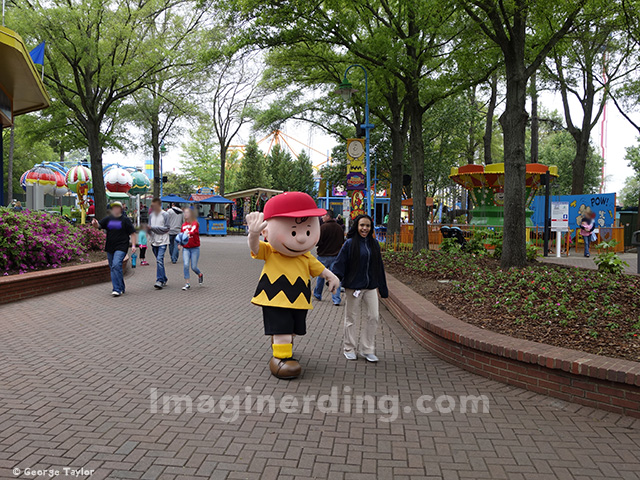 We saw Charlie Brown walking towards the Peanuts Showplace.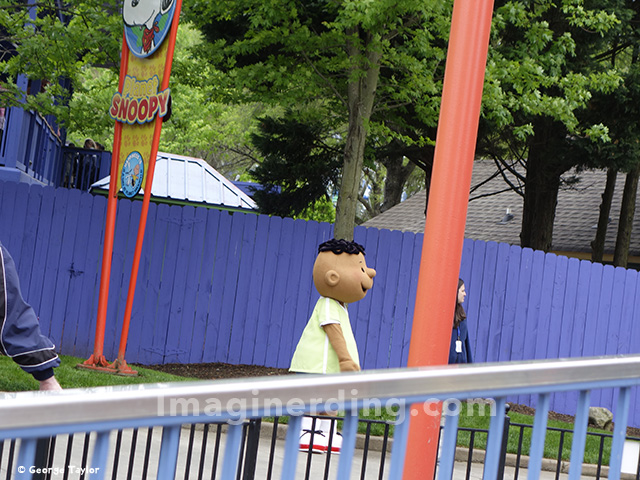 Franklin was hanging out as we were on Peanuts Pirates.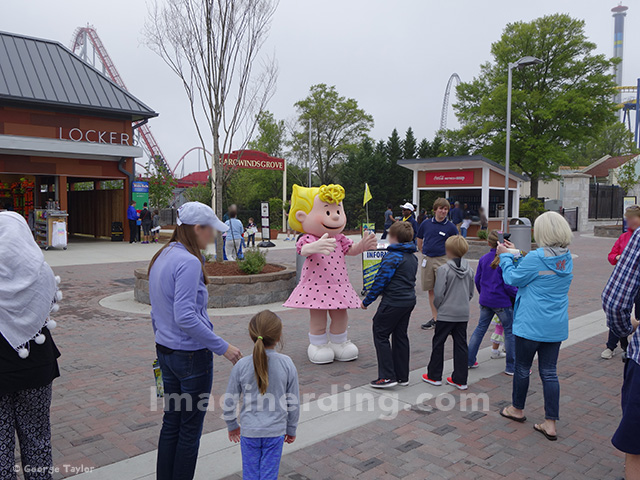 The character interactions reminded me a lot of the ones that I've seen at Disneyland and not like the ones at Walt Disney World. At Carowinds, it was very laid-back and it didn't seem like it was an overbearing part of the day; either something to avoid or something that took up a huge chunk of your time. There was the special feel of seeing the Peanuts characters at Carowinds walking around that added quite a but of charm to the day.
Granted, the Peanuts characters at characters don't seem to be in the public eye as much as they used to be, but there is the animated movie coming soon.
I'll leave you with the backside of Charlie Brown.
Have you had interactions with Peanuts characters at Carowinds?
---