Magic Kingdom View-Master
One of my earliest Disney memories is from a View-Master.
Do you remember those? Every kid in my cul-de-sac had one and we would trade our reels of Popeye, the Six-Million Dollar Man, Disney films, cartoons, and other images from around the world. It was such a simple technology to use and felt like one of the first devices that I owned.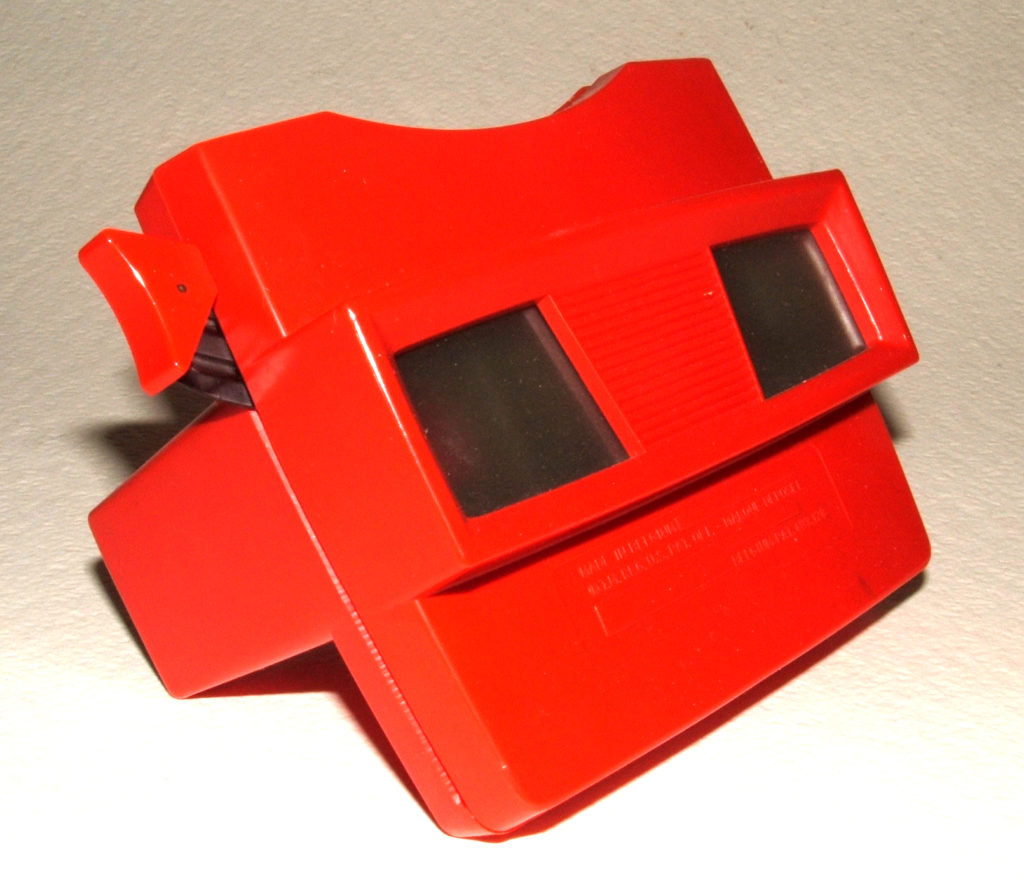 https://en.wikipedia.org/wiki/View-Master
One of our neighbors visited Walt Disney World in the early 1970s and brought back several View-Master reels from the Vacation Kingdom of the World. I don't remember every image, but several scenes from the Haunted Mansion stuck with me and inspired my future obsession with Disney. There was an image of the exterior of the Mansion, the ballroom, and the graveyard scene. From that initial viewing, it became my dream passion  to visit Walt Disney World.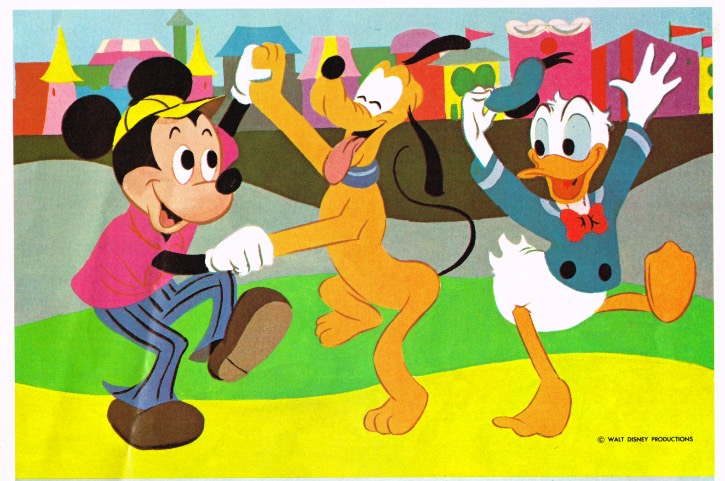 In the Sumer 1973 issue of Walt Disney World Vacationland, there is a full-page add for View-Master. The top part of the ad features Mickey, Pluto, and Donald cavorting in a Mary Blare-esque environment that resembles Fantasyland. Donald is dressed traditionally, whereas Mickey has striped bell bottoms and a ball cap. It's an interesting choice that dates the illustration.
The caption reads Bring your new Disney friends home to meet your old friends.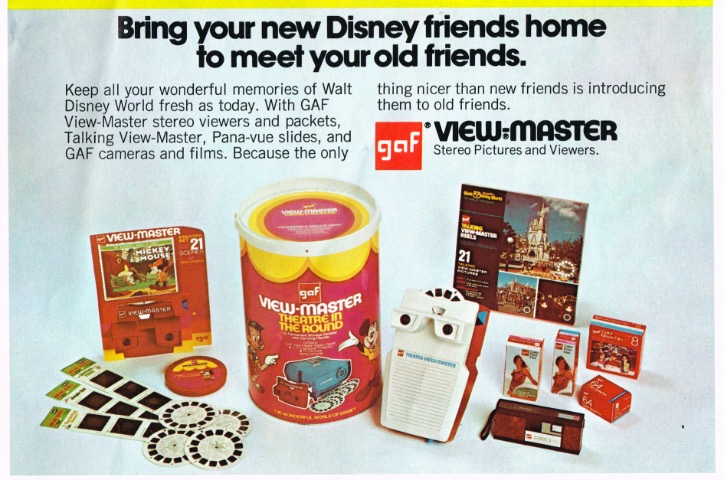 Keep all your wonderful memories of Walt Disney World fresh as today. With GAF View-Master stern viewers and packets, Talking View-Master, Pana-vue slides, and GAF cameras and films. Because the only thing nicer than new friends is introducing them to old friends.
Are you familiar with GAF? They were the official film sponsor of Disneyland and the Magic Kingdom in the 1970s (Kodak and Polaroid also held those sponsorships) and they sponsored the GAF Photo Trail.

I assume that the Haunted Mansion images that I saw were from this set of reels. GAF produced one for each of the lands at the Magic Kingdom.
What is your first Walt Disney World memory? Did you have any Disney View-Master reels?
---