Sea Dragon at the Columbus Zoo
The Columbus Zoo & Aquarium has a long history that includes the addition of a former amusement park with several flat rides and Sea Dragon, a historic coaster. During my recent visit to Kings Island for their 50th Celebration, I drove the extra hour and a half to visit the zoo to experience the coaster.
Sea Dragon Video
Have you had a chance to visit this historic coaster?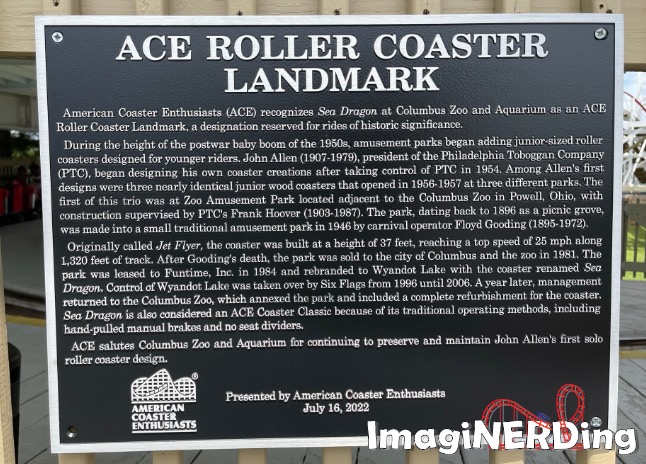 American Coaster Enthusiasts (ACE) recognizes Sea Dragon at Columbus Zoo and Aquarium as an ACE Roller Coaster Landmark, a designation reserved for rides of historic significance.

During the height of the postwar baby boom of the 1950s, amusement parks began adding junior sized roller coasters designed for younger riders. John Allen (1907-1979), president of the Philadelphia Toboggan Company (PTC), began designing his own coaster creations after taking control of PTC in 1954. Among Allen's first designs were three nearly identical junior wood coasters that opened in 1956-1957 at three different parks. The first of this trio was at Zoo Amusement Park located adjacent to the Columbus Zoo in Powell, Ohio, with construction supervised by PTO's Frank Hoover (1903-1987). The park, dating back to 1896 as a picnic grove, was made into a small traditional amusement park in 1946 by carnival operator Floyd Gooding (1895-1972).

Originally called Jet Flyer, the coaster was built at a height of 37 feet, reaching a top speed of 25 mph along 1,320 feet of track. After Gooding's death, the park was sold to the city of Columbus and the zoo in 1981. The park was leased to Funtime, Inc. in 1984 and rebranded to Wyandot Lake with the coaster renamed Sea Dragon, Control of Wyandot Lake was taken over by Six Flags from 1996 until 2006. A year later, management returned to the Columbus Zoo, which annexed the park and included a complete refurbishment for the coaster. Sea Dragon is also considered an ACE Coaster Classic because of its traditional operating methods, including hand-pulled manual brakes and no seat dividers.

ACE salutes Columbus Zoo and Aquarium for continuing to preserve and maintain John Allen's first solo
roller coaster design.
I am a proud, card-carrying member of ACE and I urge you to join, as well!
Check out my history of Philadelphia Toboggan Coasters.
The Columbus Zoo has a lot of animal exhibits and displays, including a sloth exhibit.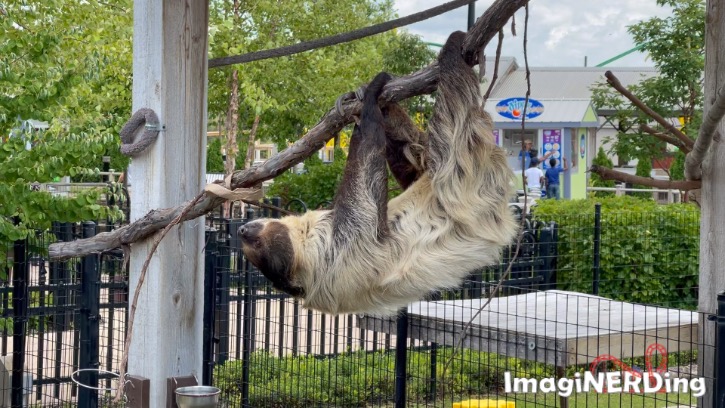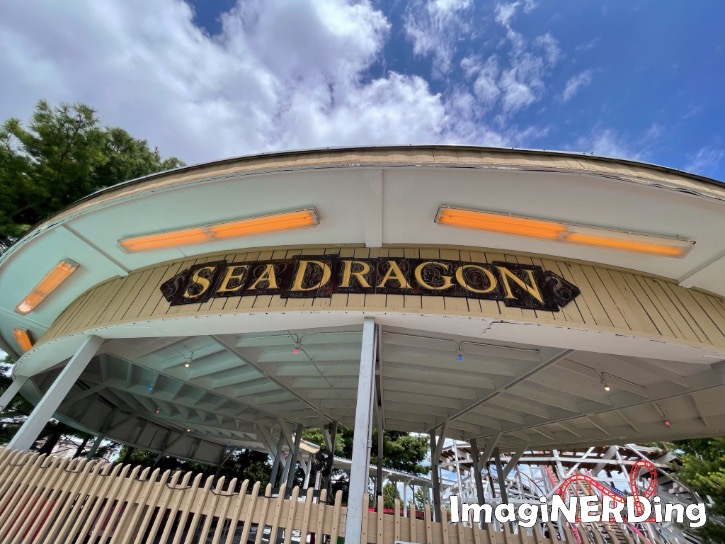 John C. Allen designed The Racer at Kings Island, which helped kick off the coaster revolution of the 1970s. Thank goodness for Allen, PTC, and the amusement parks of the 1970s! I experienced the coaster the same day as Woodstock Express at Kings Island. It was heartwarming to see how similar the coasters are. The Woodstock Express was a bit faster and more powerful, but they are both wonderful examples of what PTC did.
For more on PTC, check out my review of Herbert P. Schmeck: The Forgotten Legacy.
Have You Visited the Columbus Zoo to Experience this classic coaster?