Pont des Arts Redux at Epcot
Back in 2008, I posted about a surprising tableaux on the bridge between the UK and the France Pavilions at Epcot. During subsequent visits, I would check on the area to see if the painting was still there. For a few years, the painting disappeared but returned some time in the past year or so.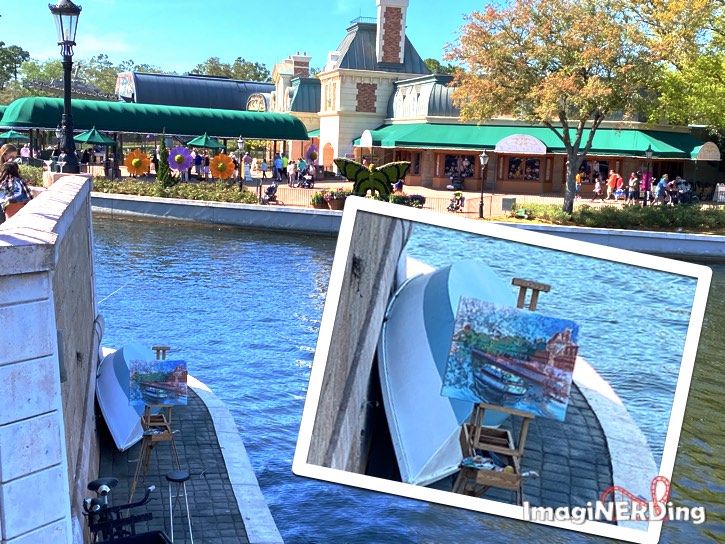 It's a different style than the painting from 2008.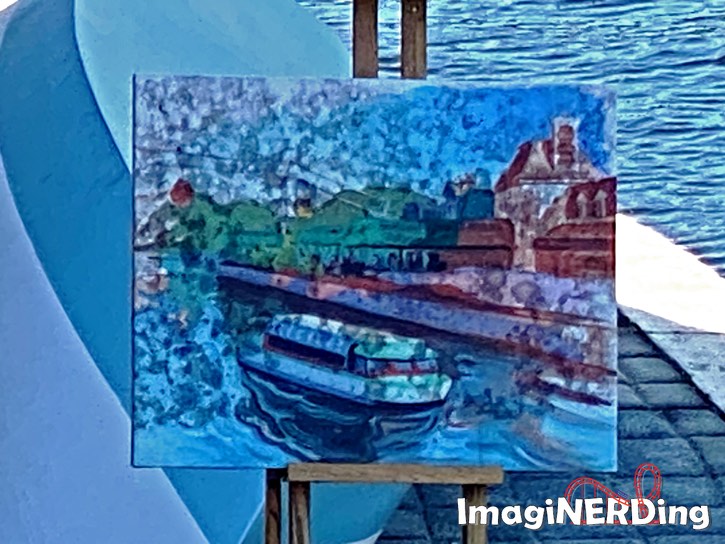 I took the following photo in March, 2019.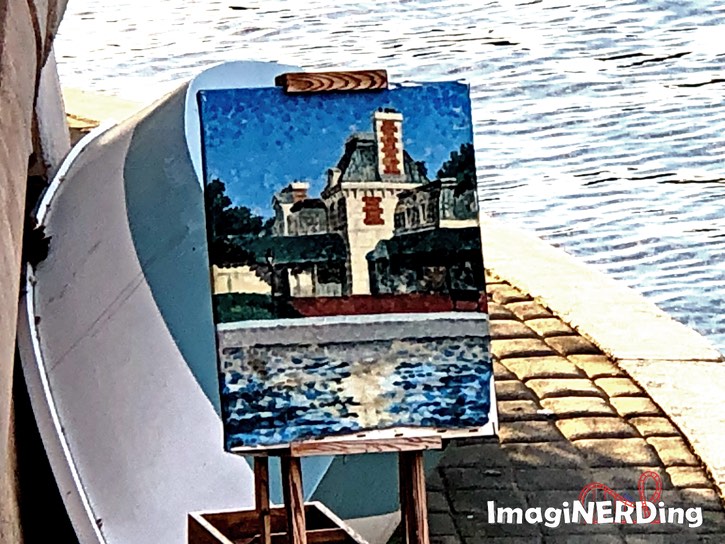 I am wondering how many times the Imagineers have changed this painting over the years.
Do You Have Any Images of the Art on the Pont des Arts at Epcot?
Looking for a great book on Epcot?
---
FTC Disclosure
: This post contains affiliate links, which means that ImagiNERDing receives a percentage of sales purchased through links on this site. Thank you for your support!