A Magical Half-Century: Stories Celebrating Walt Disney World's First 50 Years by Christopher E. Smith, a book review
Isn't it hard to believe that Walt Disney World will be celebrating a magical half-century this year?
It seems as if we were just celebrating the 40th anniversary and the 50th anniversary was an impossible date. I was hoping that we'd be celebrating the 50th anniversary while wearing jetpacks.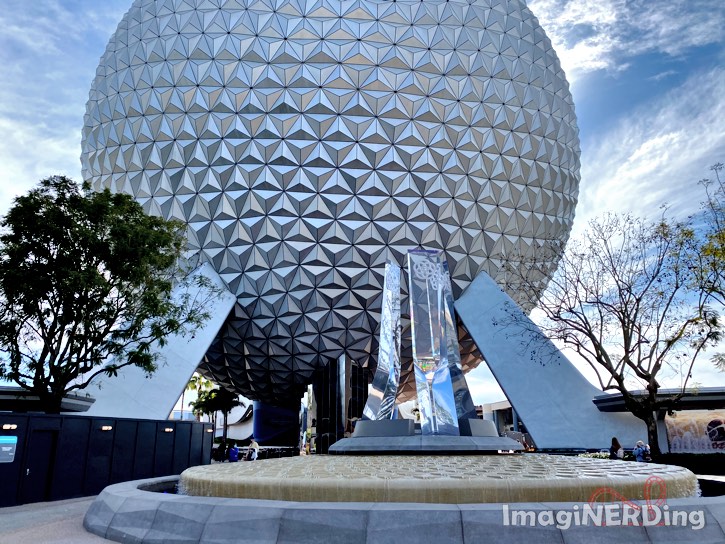 Regardless, we're here. Despite the shut-downs, the virus, and the social distancing, Disney has been slowly prepping the Florida property for a celebration of sorts. I assume there will be a 50th anniversary celebration at the Magic Kingdom, but no plans have been formally announced (as of this writing). That being said, I imagine that the celebration on Friday, October 1, 2021, will be somber.
Where Are the Books Celebrating the 50th Anniversary of Walt Disney World?
I expected many more books published celebrating the 50th anniversary.  That being said, not many are showing up.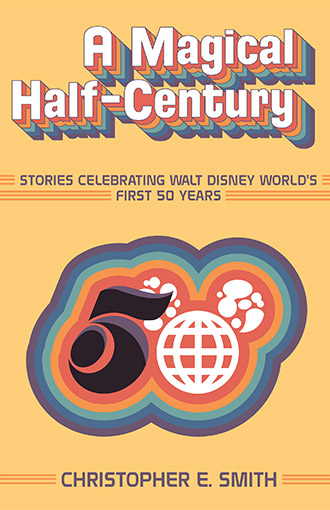 Author Christopher E. Smith reached out to me to review his latest book celebrating Walt Disney World's first 50 years.
The only history book published that documents most of WDW is Jeff Kurtti's Since the World Began. Jeff's well done but surprisingly thin history of Walt Disney World set the standard for how to approach a subject as varied and dramatic as Walt Disney World. Hopes abounded for Jeff to re-visit the work and add the second half-century, but plans never came to fruition. I imagine a thorough history of the Vacation Kingdom of the World would be comparable to one of the later Harry Potter novels.
I was pleasantly surprised to see how Christopher put his own spin on Walt Disney World's history by sharing 16 well-crafted and well-researched stories focusing on Disney World.
A Magical Half-Century
Christopher shares a unique approach to chronicling the first fifty years of Walt Disney World. Don't expect a run through of the resort or a year-by-year chronology. Christopher weaves a tapestry that tells a larger story. Throughout the 16 chapters, Christopher regales us with historical tales covering different facets of the resort, while focusing on some pretty big milestones and attractions. And some details that you might take for granted.
I'm not a fan of spoilers of any kind, so I will caution you to skip the chapter on Rise of the Resistance until you've ridden it (Chapter 4). Rise of the Resistance is stellar (besides being based on the awful sequels) and any little detail gleaned will spoil some of the surprises. But you still need to read the rest of the book! Christopher offers readers some in-depth insight, including a chapter on the Society of Explorers and Adventurers (S.E.A.) that takes around the actual globeto visit some of the other Disney theme parks. Fans of the Adventurer's Club will love this chapter.
What's Inside the Walt Disney World History Book?
In the 16 chapters, Christopher visits Sleepy Hollow, the Great Movie Ride, Pirates of the Caribbean and the famed Western River Expedition, the EPCOT film, Twilight Zone Tower of Terror, DinoLand, The American Adventure, and some of the littlest details: weather vanes. A Magical Half-Century is more than Christopher reciting a litany of facts; he ties multiple storylines together to present a larger history.  The section on the Twilight Zone Tower of Terror is really a history of the area and a look at the attraction queue, the ride experience, and the tributes. Christopher travels back in time to share early concepts for attractions that didn't make the cut, including concepts with Roger Rabbit, Mel Brooks, and Dick Tracy. It's a very satisfying and engaging read (like the other chapters) that offers much more than you think you're going to get.
A Magical Half-Century recounts the history through images, as well. Christopher has provided crisp black-and-white photos to accompany the text. He's also managed to wrangle Rob Yeo to provide the wonderfully retro cover art and line illustrations throughout the book. Rob's design sensibility and charm help elucidate Christopher's work.
Christopher includes a lot of details that future researchers and fans will enjoy. In many cases, he includes complete ride scripts and minor walk-throughs of the attractions. Sure, you can find these on the web, but it's great to have them in a handy reference work.
Disney World and Intellectual Properties
In his regular job, Christopher is a lawyer that works with IP, or intellectual property. One of the chapters looks at IP and the Disney Parks, specifically to counter the argument that Disney is populating attractions solely based on IPs, like Frozen and the Pixar films. Christopher offers unique insight and provides a section at the end of the book replete with tables broken down by era (Magic Kingdom, EPCOT, Disney's Hollywood Studios, and Animal Kingdom). The author goes a long (and entertaining) way to show how IPs were present well before it was a conflagration.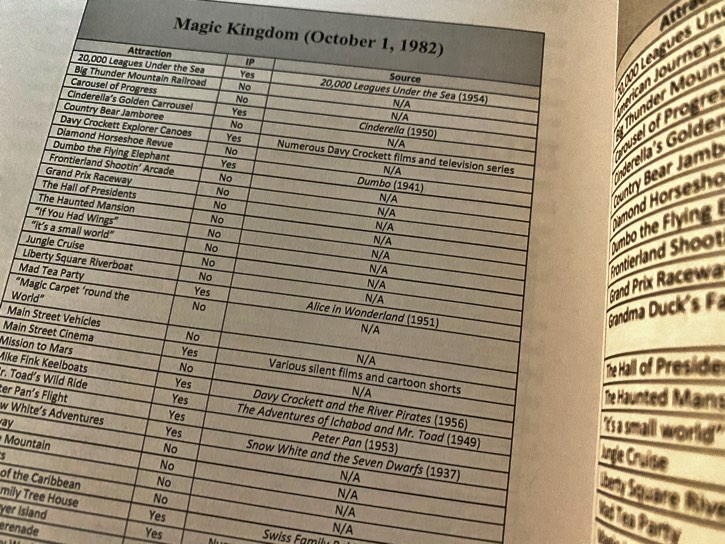 All-in-all, Christopher's dive into the first 50 years of Walt Disney World is an engaging and satisfying read. The chapters go deeper than you expect and incorporate more history than you would think. He also provides a select bibliography, which is a must for any good historical work on any theme park.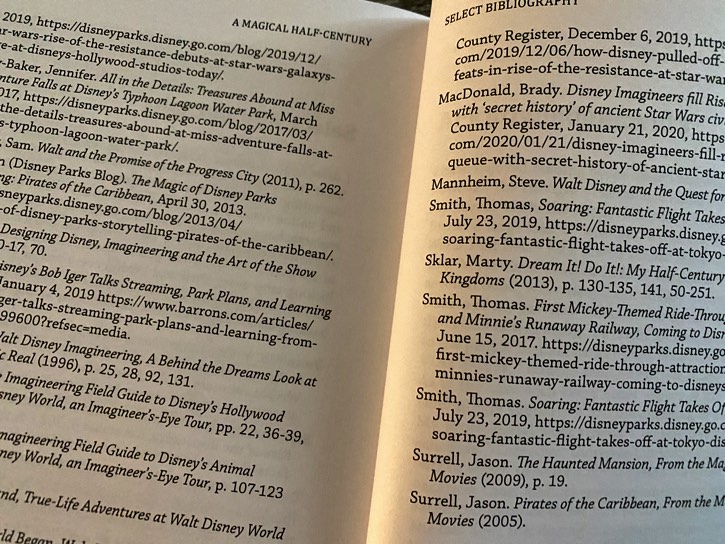 With the obvious dearth of titles related to Walt Disney World history, Christopher fills the void. He shares fascinating reads that will reach out to all Disney World fans, regardless of your experiences and interests. Grab a copy of the book, sit back, and enjoy A Magical Half-Century!
What's Your Favorite Memory from the First 50 Years of Walt Disney World?
---
FTC Disclosure:
 A copy was provided by the author for the purpose of this review. This post contains affiliate links, which means that ImagiNERDing receives a percentage of sales purchased through links on this site. Thank you for your support!