Polishing the Dragons: Making EPCOT's Wonders of China by Jeff Blyth, a book review
Polishing the Dragons is an interesting title for a Disney history book, right?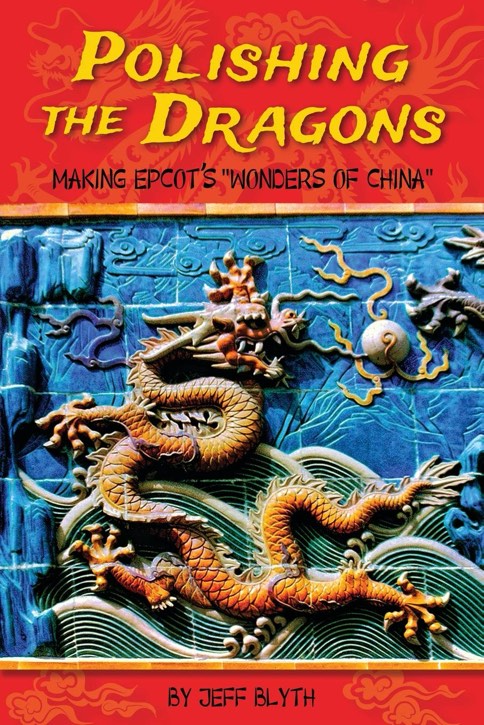 The subtitle, Making EPCOT's "Wonders of China," relates to the Circle-Vision 360 film that played for more than 20 years in the China Pavilion at Epcot. But maybe you're only familiar with the current film Reflections of China?
Still, I know what you're thinking…
A whole book about the making of a Circle-Vision 360 film?
Leonard Kinsey reached out to me about reviewing the latest release from Bamboo Forest Publishing; pretty much every Bamboo Forest Publishing book has risen to the top of my favorites list. Leonard and his crew pay incredible attention to detail and have some of the most evocative layouts of any Disney-related book (plus a special shoutout to the mad genius Hugh for his impeccable editing).
What is Polishing the Dragons?
As inferred, the book is about the making of the Wonders of China film that played in EPCOT from the grand opening in 1982 until March 23, 2003 (it also played at Disneyland). The title refers to the extreme steps that the author and film crew took to make Wonders of China. And not just polishing dragons.
As a Disney book nerd, it shocked me that someone could write a book about this. But the book equally shocked me in that Jeff could remember enough about the experience to pen a 248 page work. Polishing the Dragons will surprise you! (And maybe shock you—in a great way!)
Polishing the Dragons starts before the advent of the filming process and offers background on Jeff and his early career. We accompany Jeff as he follows his passion of filmmaking and storytelling. And that's important to know: Jeff is a storyteller, as it comes through in this book and the projects he has worked on. After completing an IMAX project, the company Jeff worked for came to the attention of Disney. Imagine needing to coordinate the opening of the world's largest theme park (at the time); you would need to get the best people you can. In this case, Jeff became the best person to coordinate the hauling of a massive Circle-Vision camera around China.
What Is Circle-Vision?
If you're not familiar with Circle-Vision, it's a massive camera set-up with nine cameras that offers a 360 degree view. The nine cameras have to be focused and synced (along with other camera and filmmaking techniques). You also have to ensure that you don't have anything extra that you don't want in any of the nine images is in the frame. Other Circle-Vision films include the current Oh Canada, Reflections of China, and the former Time Keeper.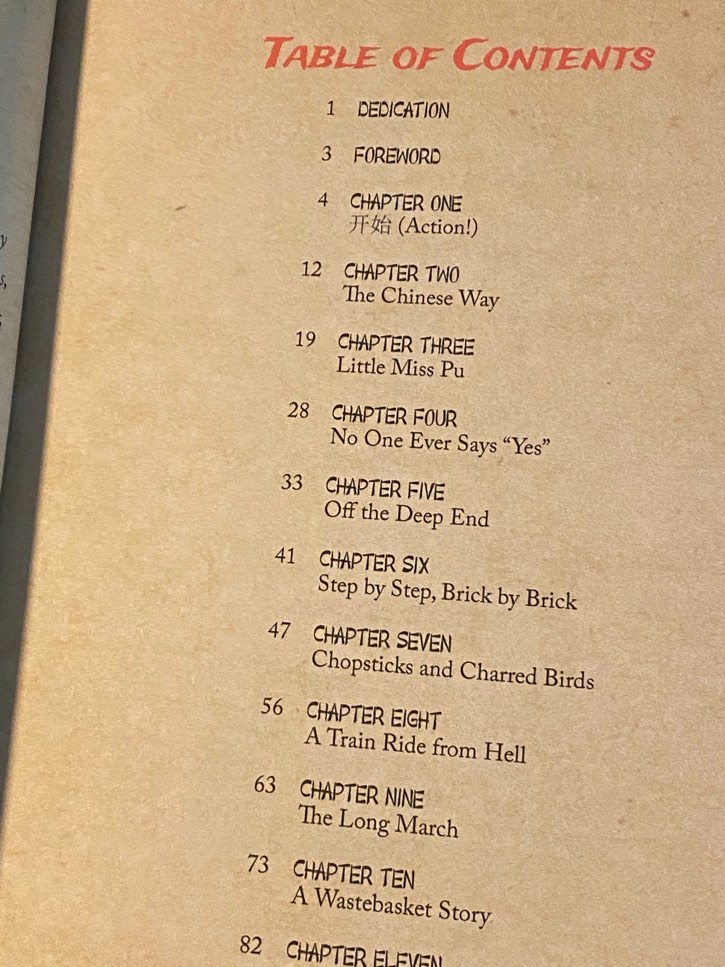 The book spends a majority of the time in China as Jeff negotiates (on a daily basis) getting the shots needed. In some cases, the nine camera set-up would be hauled all day for just a few seconds of film. Imagine spending 7-8 hours of physcal labor and hiking to get a few moments captured. This book almost acts as a guide for making a film in a foreign country.
Most modern readers will probably be unfamiliar with the post-Mao China. It's quite eye-opening to read about how closed off the country was and how difficult it was to complete the project. There were many times it seemed as if the project were going to be stopped.
From what I understand, Jeff kept an incredibly detailed journal, which explains the crazy amount of detail presented to us almost 40 years later. Jeff goes surprisingly in-depth in an almost day-to-day basis. It might seem like overkill, but it's fascinating to relate his experiences to the finished film.
Why Should You Read This Disney History Book?
Bamboo Forest Publishing has a strong record of publishing engaging, creative, and authoritative books. The Charlie Walker books by Nick Pobursky are some of the best fiction titles related to Disney and the  Drinking at Disney title was my favorite book from 2016. And with Polishing the Dragons, they've knocked it way out of the park. Who could imagine a 248 page book dedicated solely to one singular attraction (well, besides the Haunted Mansion).
Jeff has a fantastic writing style and I felt like I was on the trip with him (minus the cold, heat, rain, and unfamiliar food). The book never bogged you down with useless information about the process; he actually keeps you fairly entertained during the multiple visits to China to scout and film. A circle-vision film takes so much work and time! You will never take another Circle-Vision film for granted.
Again, a single book dedicated a theme park attraction seems like overkill, but Jeff makes voyage very entertaining. You will never take the Circle-Vision film for granted. You will also walk away with a deeper knowledge of how a large project comes together and the multitude of people that partook in it.
I thoroughly enjoyed the book and reading about all of the details that went into the film. If you're a fan of EPCOT Center or a filmmaker, then you will devour Jeff's book.
Are You Going to Pick Up Polishing the Dragons?
---
FTC Disclosure:
 A copy was provided by the author for the purpose of this review. This post contains affiliate links, which means that ImagiNERDing receives a percentage of sales purchased through links on this site. Thank you for your support!