Boundless Realm: Deep Explorations Inside Disney's Haunted Mansion by Foxx Nolte
Are you a Haunted Mansion fan?
Then simply visit your favorite retailer and purchase Boundless Realm, Foxx's deep dive into the history, culture, myths, and designs of everyone's favorite spooky house.
You will love it and you will glean so much from her nuanced analysis of the vaunted theme park attraction.
I would end the review here, but you might want to read more about it before you take your own deep dive.
Here's the point to Foxx's book:
In truth, however, the haunted mansion does not offer us many hints. The great power of the ride is that it suggests leagues more than it shows. Practically every scene offers visual input of imagistic power and internal logic but which has no larger context outside itself. Our brains labor overtime to trace links where they may not truthfully exist. It's the theme park equivalent of a Rorschach test. —p. 52
Foxx has been pontificating on the Mansion and Disney/themed design for more than fourteen years at Passport 2 Dreams. And I'm not shy to say that she is one of the reasons that I started ImagiNERDing in 2007. Foxx's words inspired me to look at Disney from a different viewpoint and allowed me to take a discerning look at design choices that I always took for granted. Seriously, the post on fake skylights changed my life.
Why Should You Read This Haunted Mansion Book?
Anyone who has experienced either of the continental Disney Mansions understands that there isn't much of a narrative. Well, there is, and not the fan-based stories or the retcon that Imagineers have imposed over the ensuing years. But there is a rooted story that is based on the culture and history of the Imagineers that worked on Walt's haunted house in the 1950s and 1960s. Foxx takes us on the dark and shadowy path that created the 1969 and 1971 Mansions (yes, I know they're very similar, but there were/are differences).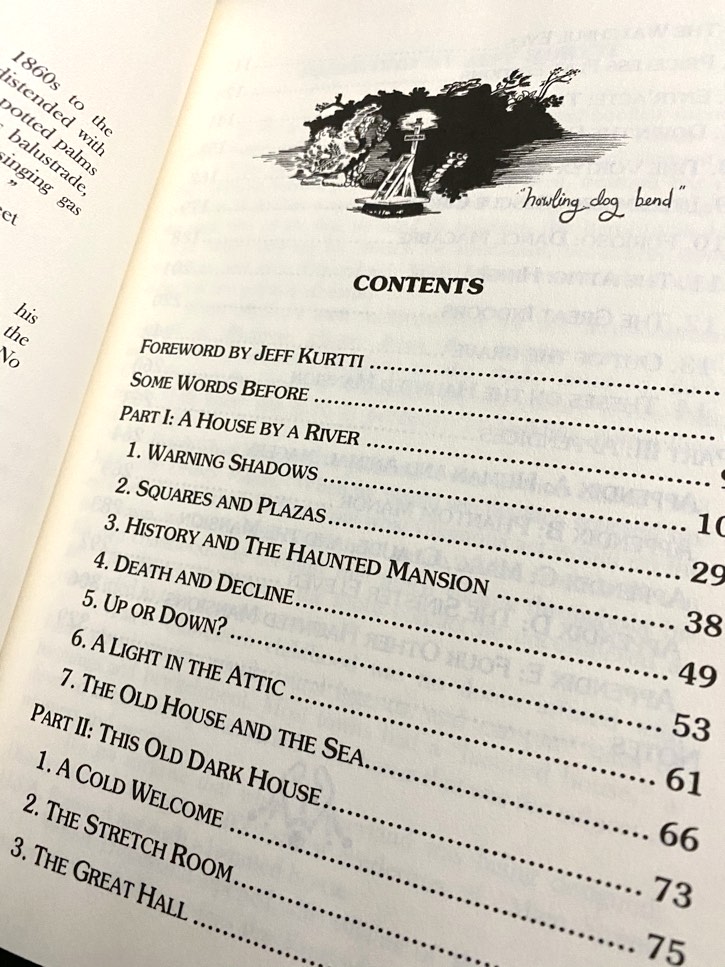 That's why this book is spectacular. Foxx takes us by the hand and acts as guide to all that made the Haunted Mansion the Haunted Mansion. She delves into the pop culture of the past few centuries, with a long side track into spiritualism, and brings us into the history of dark rides that led to this one-of-a-kind masterpiece. Anyone familiar with Laff in the Dark and fun house walk-throughs will enjoy these dynamic connections.
Foxx takes these conjunctions, so to speak, and shares how the Imagineers (Davis, Coats, Crump, Gracey, and others) used these influences to design the enigmatic attraction. I searched Google and YouTube for books, songs, and movies mentioned by Foxx that are antecedents to the spooky house.
Boundless Realm and Disney Fans
In Boundless Realm, Foxx's positions might not sit well with the average theme park visitor or Disney fan (someone who never vacations outside of Walt Disney World). She disregards and destroys fan-based theories (like Constance's wedding ring), which is a wonderful thing. Some might call Foxx elitist, but there is a reason she is one of the most respected authorities on the Haunted Mansion. Her arguments and theories posit that the Haunted Mansion is a ride that must be experienced firsthand and can only be understood by regular visits.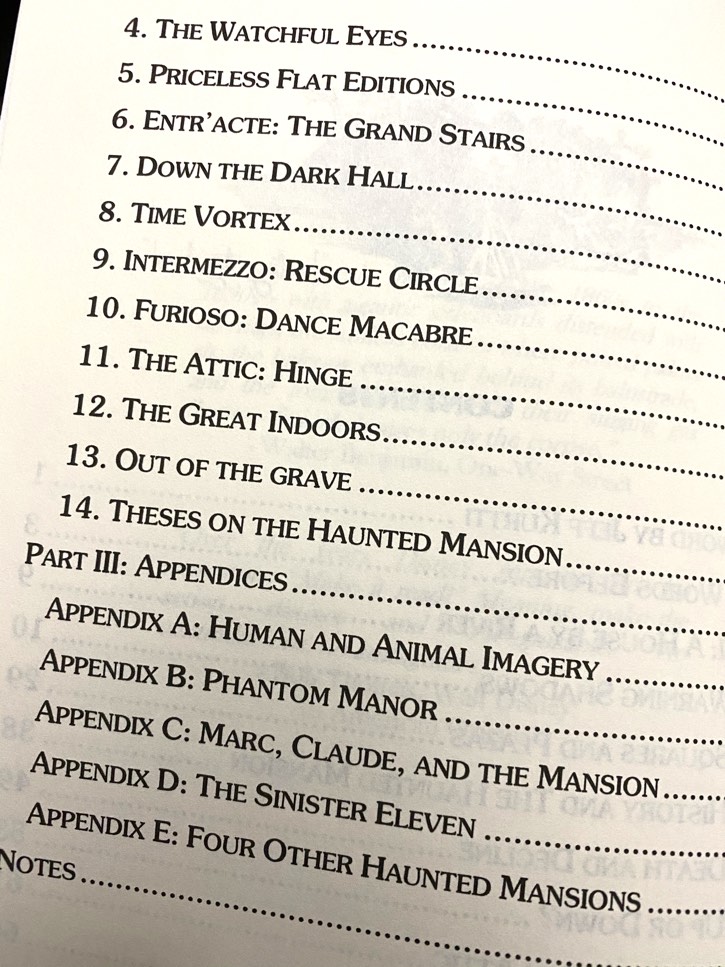 The book really is for Mansionites that want to experience the attraction from a design perspective in relation to the history and culture of the Imagineers. Casual fans that follow popular vloggers might find consternation in Boundless Realm, but that's a good thing. I've been reading and conversing with Foxx about the Haunted Mansion and themed design for nigh on ten years, and I still felt like I learned some new nugget on each and every page.
Boundless Realm shines when Foxx brings together all of the parts that made the spooky house what it is. We start the journey by discussing how themed entertainment (amusement parks, fairs, carnivals, etc.) and horror films of the early 20th century helped lay the foundation for the iconic attraction. But there are so many more layers to the attraction that Foxx uncovers.
Foxx spends time (and words) imploring readers to discover the world outside of the Disney berms. She discusses the importance of the Haunted Mansion at Knoebels and the Whacky Shack rides, and how their influence is felt in the Mansion.
Disneyland vs. Walt Disney World (And Tokyo, Paris, and Shanghai)
Foxx focuses most of her attention on the Florida mansion. She doesn't disregard the California attraction; she discusses both attractions when they diverge and offer similar experiences. Her favorite is the Magic Kingdom Haunted Mansion, wherein lies her obsession. And her obsession pays off in spades for us.
In thinking about the book, there were so many parts that stood out in relation to the Magic Kingdom version. Foxx tours us around Liberty Square, and she helps us to understand why the spooky house is situated on a hill and its relation to the rest of the land. (Did you know that you're not supposed to see the riverboat from the entrance to Liberty Square? It's the sole reason they built the dock the way it is.) I also loved anytime Foxx stepped out of her role as tour guide and shared anecdotes about time spent working at the Haunted Mansion. There are some fantastic cast member tales in this book. Tales that could not take place today!
We do get sidelines related to the Tokyo Mansion, Phantom Manor, and Mystery Mansion. Foxx doesn't burrow far into them, but offers cursory glances as to their roles in the evolving art form that is the dark ride. She also tackles a few of the other more prominent haunted houses at Alton Towers, Europa Park, and others.
A Ghost Will Follow You Home
This is only the third title written about the Haunted Mansion. For her, it was a journey that took most of her life to make. It is a work of love, but it's also a look—no, a gaze into the Mansion and everything that makes the Mansion tick. And why we respond to the Mansion as we do. In one part of the book, Foxx mentions watching people exit the ride, and there is palpable exhilaration on their faces and in their mannerisms. As if they've ridden a roller coaster. There is something deeply relatable within the Haunted Mansion that touches so many of us. And many times we simply don't have the wherewithal to understand why.
That's what makes Boundless Realm so important.
Are You Going to Pick Up Boundless Realm?
---
FTC Disclosure:
 A copy was provided by the author for the purpose of this review. This post contains affiliate links, which means that ImagiNERDing receives a percentage of sales purchased through links on this site. Thank you for your support!