Small World Days at the Magic Kingdom
Small World Days? What's that?
Back in the first few years of Walt Disney World, also known as the Vacation Kingdom of the World, Disney offered some special parades throughout the year. Even though Disneyland was an unparalleled success, Disney executives were still trying to figure out what to do with the fledgling Walt Disney World property. When you peruse magazines, brochures and newsletters from the early 1970s, you get an idea that Disney was willing to try just about anything, including parades that would last a weekend.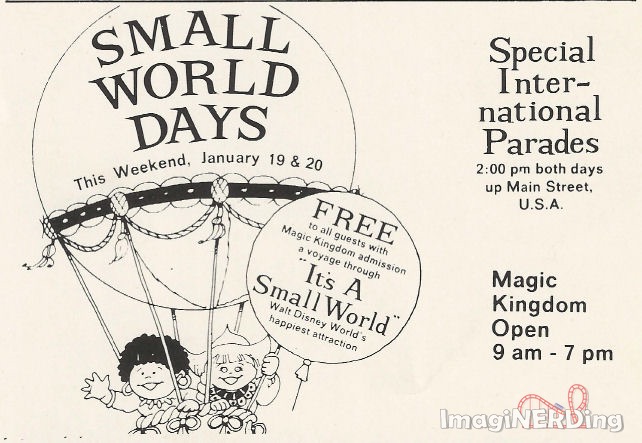 What Were Small World Days?
From the January 13, 1973 Eyes & Ears:
MAGIC KINGDOM HOSTS "SMALL WORLD DAYS"

Two days of extra special events highlight "Small World Days" on January 20 and 21 when the Magic Kingdom welcomes children and grownups alike from all parts of the world.

Special parades are scheduled with guests of honor representing foreign exchange students, folk dance groups, the appearance of our Polynesian and Mariachi groups and even a genuine Gypsy group.

Guests attending the festivities will receive a complimentary admission to our popular attraction in Fantasyland, "It's A Small World." During the daily parade at 2:00pm, flags of different nations will be displayed amidst colorful decorations on Main Street themed to the special event.

In addition to the special parade, the Main Street Co.and daily character shows will also feature entertainment of an international flavor.

Don't forget … "Small World Days," Saturday and Sunday, January 20 and 21!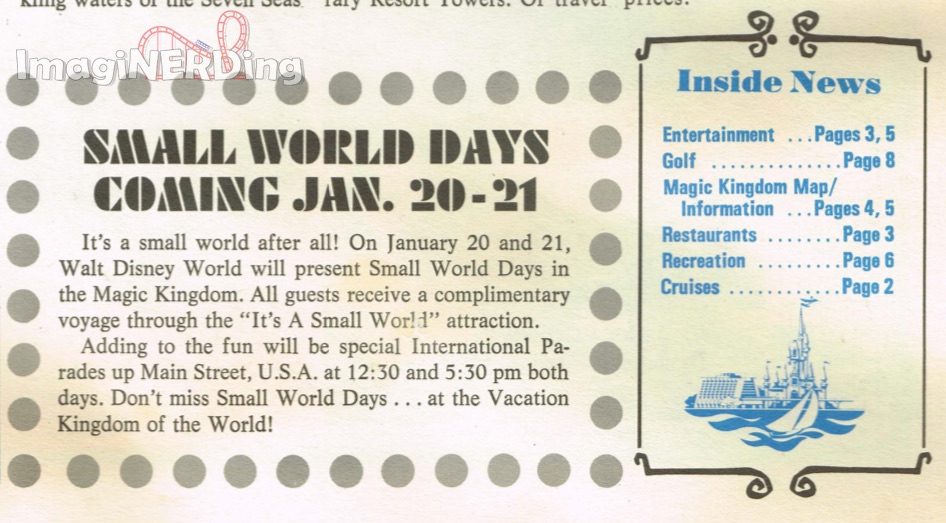 If you want to learn more abut the Sherman Brothers, check out this great book!
I ran across another blurb that mentioned the special parade. In 1977, Disney Productions published a sixteen page brochure on the Entertainment Division of Disney.
Bridging the gap between informal atmosphere entertain­ment and staged presentations are the many spectacular parades produced throughout the year. Such parades are 'The Cavalcade of Characters;' "Fantasy on Parade:' "The Main Street Electrical Parade;' "America on Parade" and parades for special occasions, such as Easter, St. Patrick's Day, Small World Days, "Saludos Amigos" and other special days.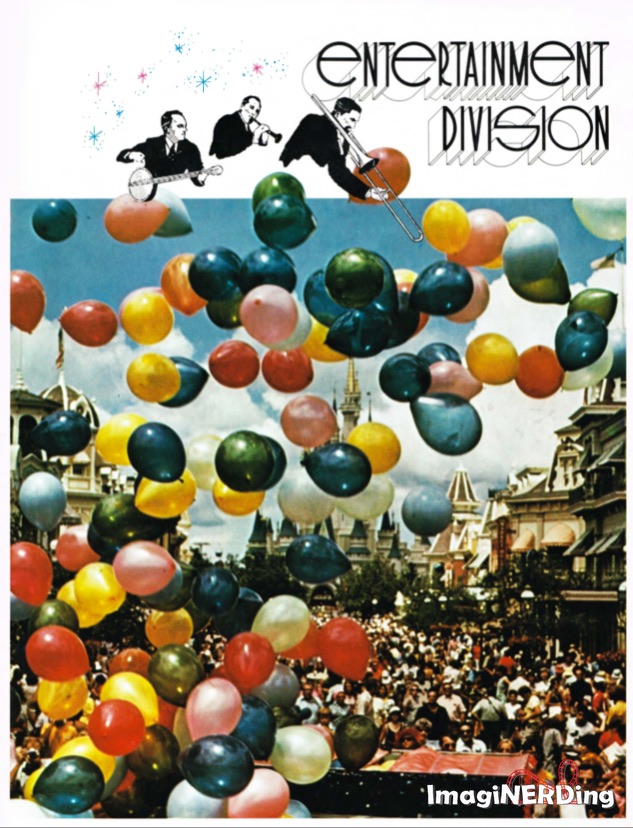 Did You ever Get to See the Small World Parade? Or Any Other Special Parades?
Looking for a great book on the creation and construction of Walt Disney World? Check out The Story of Walt Disney World!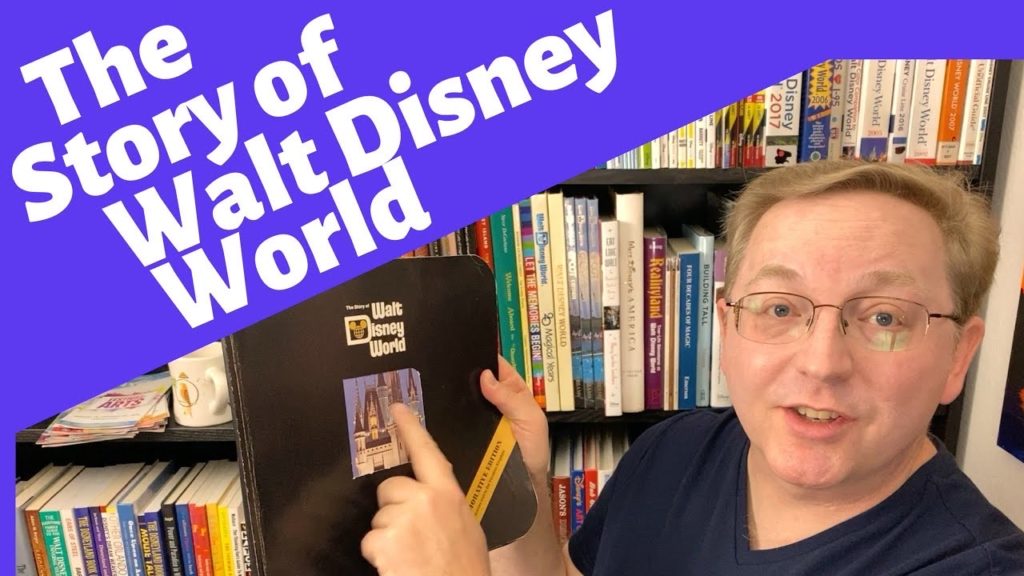 Leave Me a Comment and Let Me Know What You Think! I would Love to Hear From You.