Presents Under the Magic Kingdom Tree
The holidays are a festive time and no place is quite as charming as Town Square at Main Street, U.S.A. at the Magic Kingdom. The centerpiece is the 65-foot tall tree that is the perfect backdrop for a Photo Pass memory or selfie or two.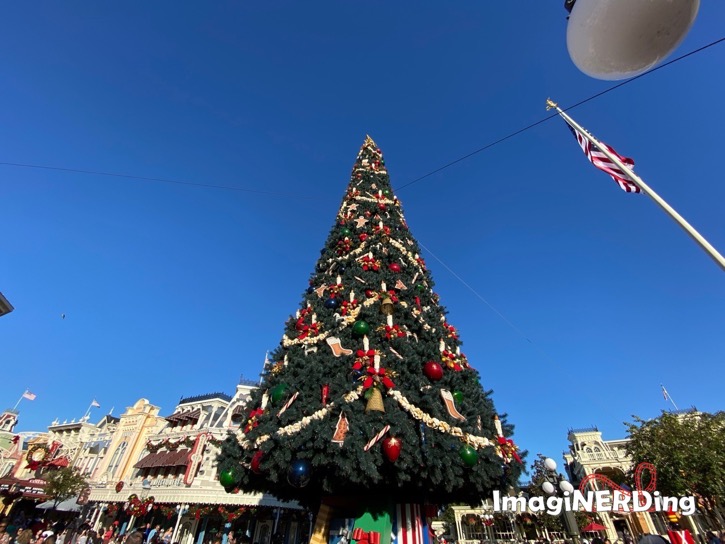 Let's take a look at some of the toys under the Main Street Christmas Tree at the Magic Kingdom.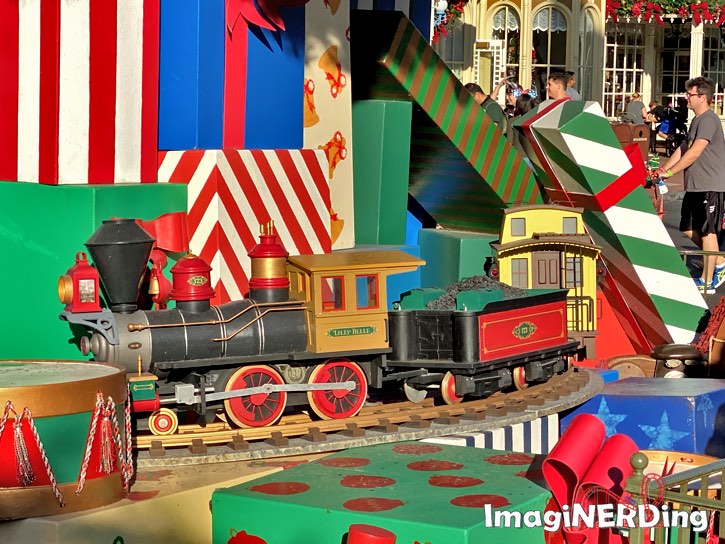 On the train-facing side of the Magic Kingdom Christmas Tree is a replica of the Lilly Belle engine.
Why is it called the Lilly Belle?
 As an author, you would be hard-pressed to write about Walt Disney and trains and not mention the Carolwood-Pacific. When Walt moved his family to the Holmby Hills neighborhood in 1949, he realized that he had enough land to create a backyard railroad. With the help of studio workers and Roger Broggie (known as the first Imagineer), Walt constructed over 2,600 feet of track, a 1/8 scale engine and several cars. The engine was called the Lilly Belle, in honor of Walt's wife, Lillian. This is a tradition that would recur even after Walt's passing. After a derailment and minor injury to a young patron, Walt had Roger store the engine at the Studio. The Carolwood-Pacific stopped running in 1953. – http://www.imaginerding.com/2011/11/07/walt-disney-world-railroad-a-history/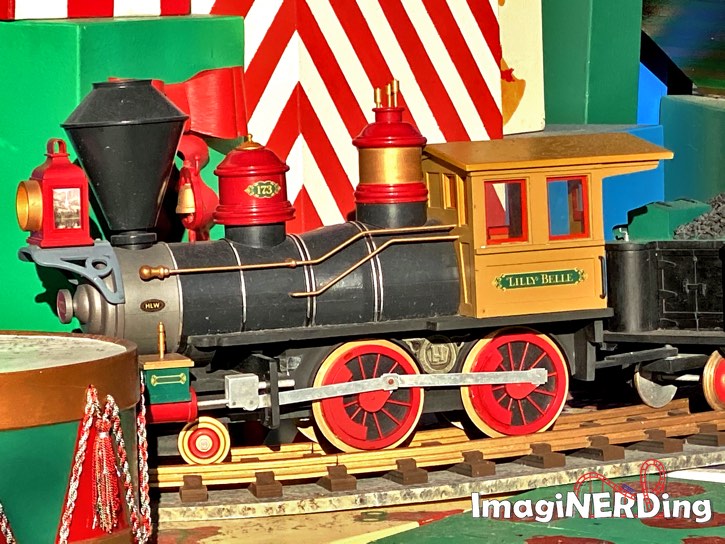 The light box even has a painted side, just like the trains of the Walt Disney World Railroad.
More Main Street Presents
You can also find a tribute to the vehicles of Main Street, U.S.A. with this toy version of a fire engine.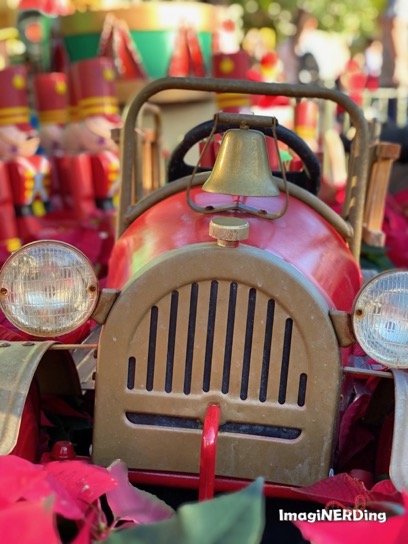 The toy has a small ladder and a hand crank on the front, just like great-great grandpa's automobile.
One the other side of the tree, you have another toy vehicle.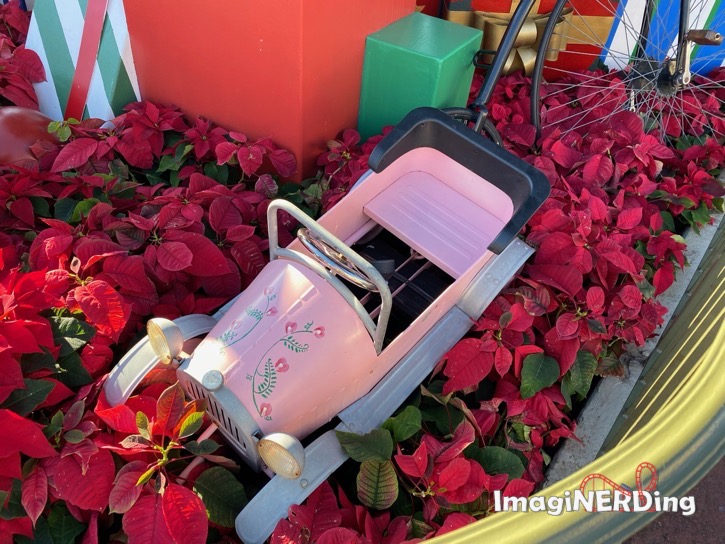 The vintage children's toy is a pedal-version and will seat one child. Who wouldn't want one of these vehicles under their tree this year?
Have you taken the time to investigate the gifts under the tree at the Magic Kingdom? Which one is your favorite?