Marc Davis In His Own Words: Imagineering the Disney Theme Parks by Pete Docter and Christopher Merritt
I'm not one for hyperbole, but the new Marc Davis book, In His Own Words, is the most important work on themed design ever produced.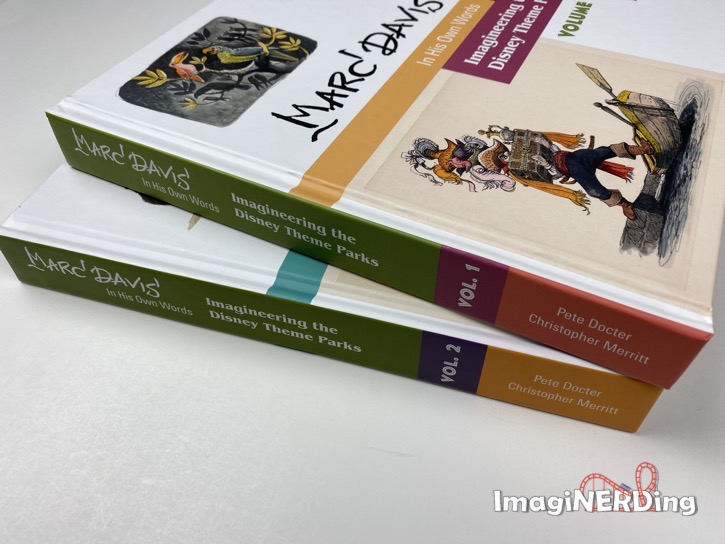 Disney Publishing sent a review copy and I spent over a month poring over the two-volume set. There were times when I had to stop and focus on a drawing or painting to just marvel at the themes and design. And there were times when I needed to check the internet to look up more information about an attraction.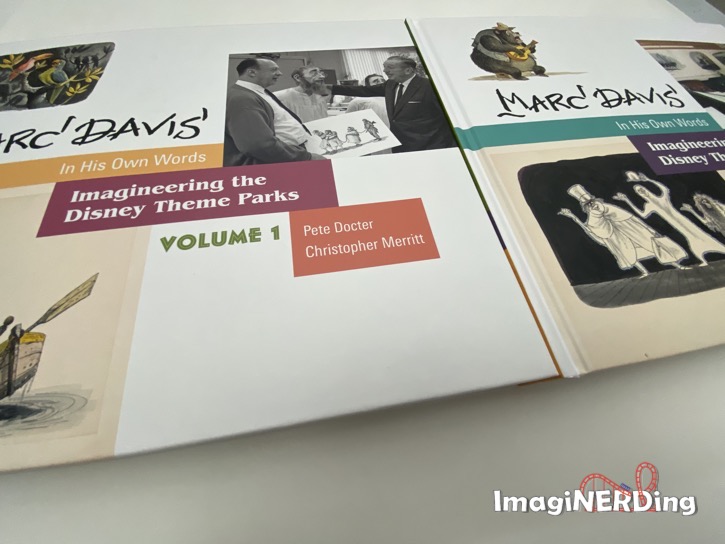 Clocking in at over 740 pages, with more than 1500 images, the two-volume set is a masterpiece.  I can safely say that more than half of the images (concept art, paintings, thumbnail sketches, layouts of attractions, etc.) were new to me.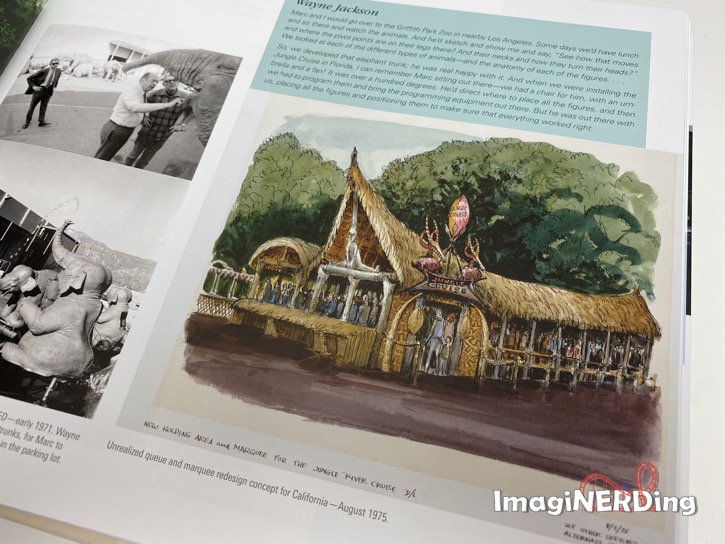 From Master Animator to Master Imagineer
The book focuses on Marc Davis' work throughout his long career at WED Imagineering. We follow as he evolves from a master animator skilled at human characters to a master imagineer that can define a scene in one simple sketch. Davis' character designs are powerful, moving and iconic.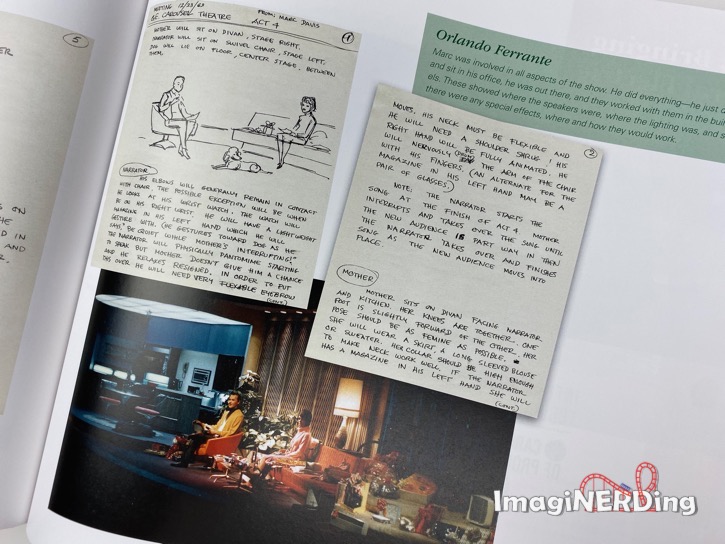 One of the most charming aspects of the set are the anecdotes from people that worked directly with Walt and Marc. They discuss how Imagineering worked and how many of our favorite attractions came to life. This includes stories from Alice Davis, Rolly Crump, Bob Gurr, Blaine Gibson, Joe Potter, Lee Nesler, Wayne Jackson, Marty Sklar, Tony Baxter, John Hench, Wathel Rogers, Mary Blair, Orlando Ferrante and so many more. It really is a who's who of the first generation of Imagineering.
The stories take us behind the creation of all of the attractions that Marc had a hand in or designed outright. The authors dedicated many pages to planned and unbuilt attractions with artwork that I had never seen before. Beyond the amazing concept art, what drives the book are the stories, comments and anecdotes from Marc Davis.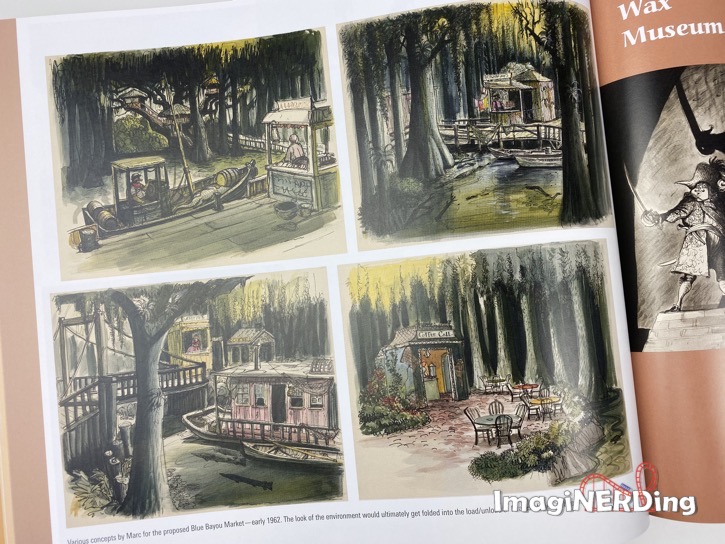 Imagine sitting with Marc Davis and hearing his personal thoughts on Disney attractions.
Marc's thoughts, recorded by Chris Merritt at Marc's house, provide the meat of the book. To read Marc's unedited words brings the projects and art to life in a way I'd never experienced before.Or expected. There are times when you can sense Marc's happiness with a project as well as his disappointment when things changed after Walt's death.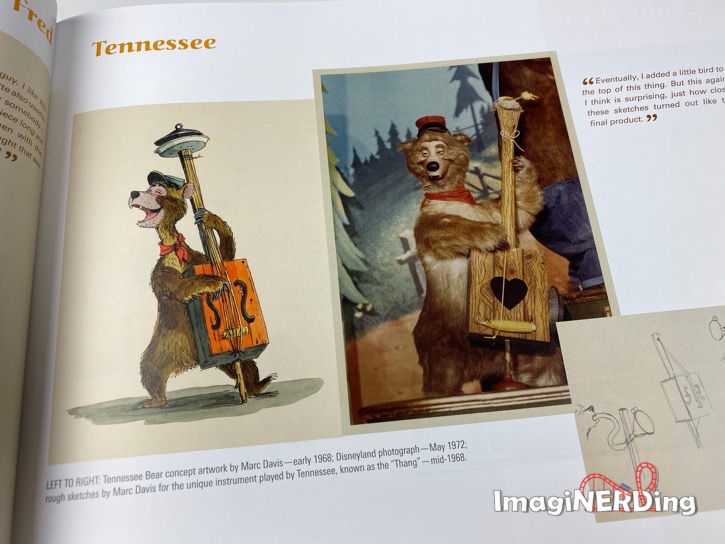 This is basically a master class in how to design a Walt Disney theme park attraction.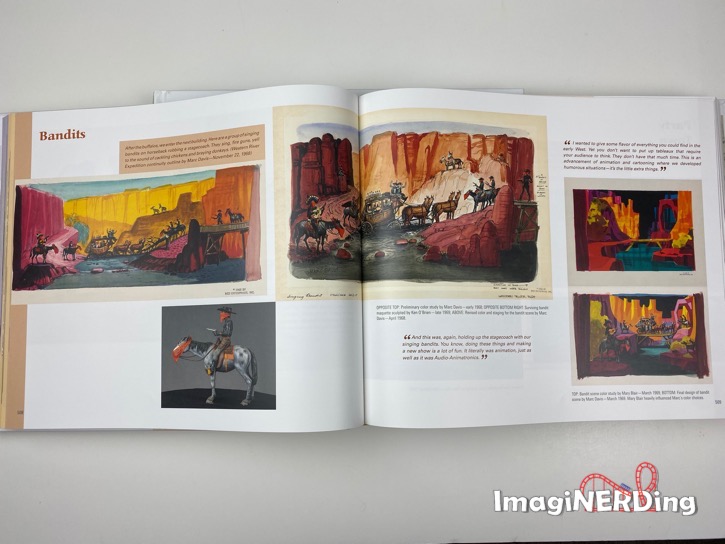 The first volume introduces Marc as an animator and proceeds through his early career at WED (Walt Disney imagineering) by showcasing the work on Nature's Wonderland, the Jungle Cruise, Walt Disney's Enchanted Tiki Room, the 1964-65 New York World's Fair, Pirates of the Caribbean and the beginnings of the Haunted Mansion.
The second volume continues with the Haunted Mansion and dives into the Country Bear Jamboree, the Western River Expedition, America Sings and other ideas for expanding Florida and unrealized projects. The book also dedicates a chapter to the Enchanted Snow Palace and the Kachina Doll Diorama.
Over the course of the books, you see Marc's growth through themed design and character building. You also experience the changes that happed at Imagineering before and after Walt's passing. Marc recounts how Walt was a champion for Imagineering and no one quite knew what to do after Walt.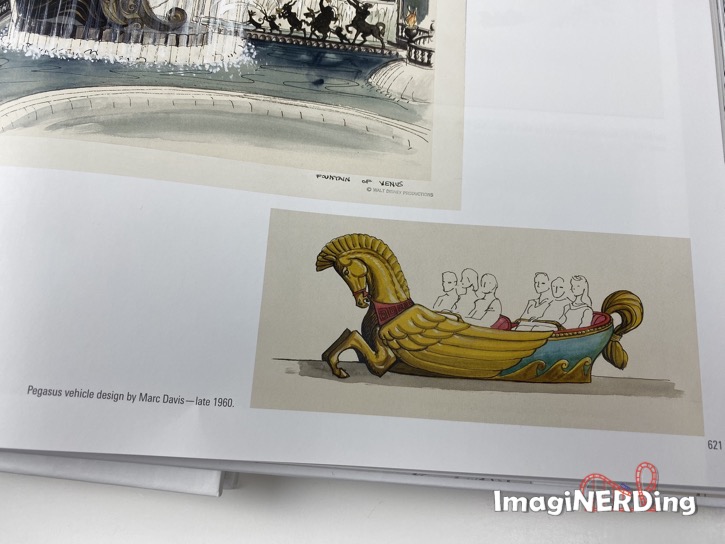 Unbuilt Concept Art
Most of the chapters featured full or partial page reproductions of concept art. Candid photos taken by Marc and Alice are featured. The photos are from Disney parks and from their various trips around the world. The chapters on the Western River Expedition, Expanding Florida and the Unrealized Projects shared concept art that I had never seen before.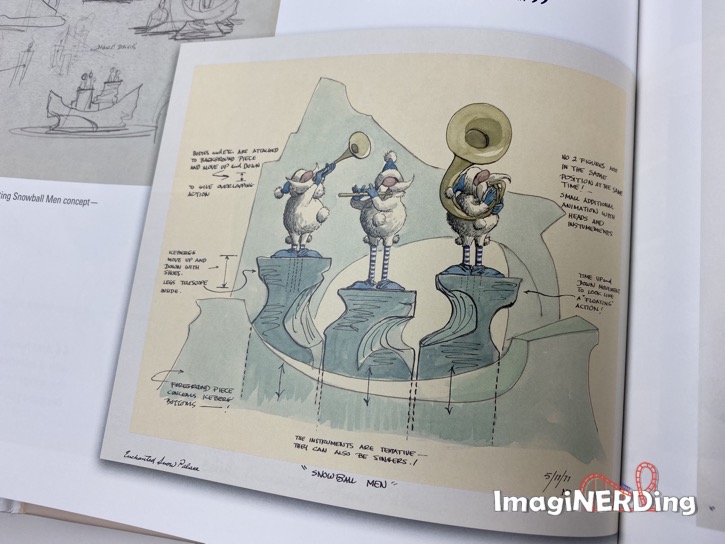 In as much detail as possible from notes, storyboards and conversations with Marc, the authors put together as full of a ride-through as possible with some of the more famous never-built attractions. The chapter on the Western River Expedition is a scene-by-scene look at the entire attraction. It's the most detail that Ive seen on the Western River Expedition in one place.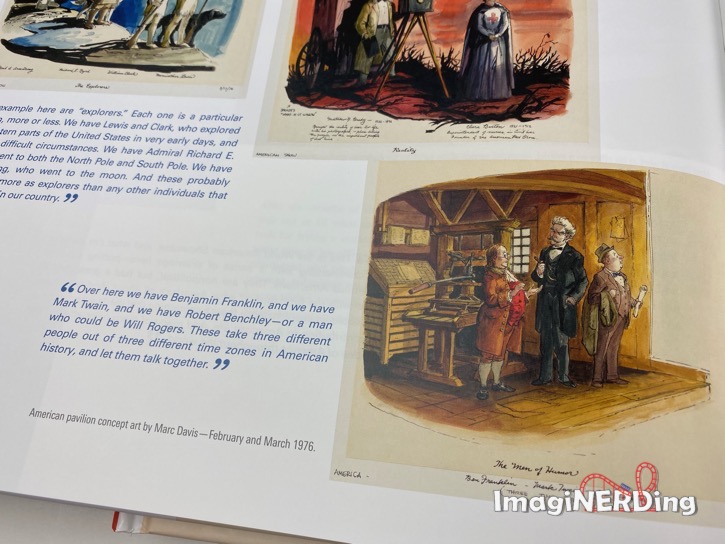 The book covers so many other works, including Marc's ideas for plussing Fort Wilderness, the Magic Kingdom and Disneyland. Marc also took a stab at the American Adventure Pavilion at EPCOT Center and developed three different scripts. One of his ideas was to have three narrators: Benjamin Franklin; Mark Twain; and a third host (either Robert Benchley or Will Rogers.)
Can you imagine a Silly Symphonies dark ride?
Video Sneak Peek of the Marc Davis In His Own Words Book
What do you think about the Marc Davis book?
Marc Davis In His Own Words is one of the most remarkable Disney-related books that I've experienced. I'm amazed at the scope and breadth of what Merritt and Docter were able to present. This isn't a book that you're going to blast through; you're going to have to savor each and every page. It's an en eye-opening experience to see how a Disney attraction is designed, especially from the point-of-view of a first generation Master Imagineer.
Although the two-volume set has a hefty price tag (retails for $150.00), you are getting a work of unparalleled vision. The authors have crafted a masterpiece covering all of Marc Davis' WED Imagineering career. I guarantee that you will learn and discover things about Marc, Imagineering and the Disney attractions that you've never seen before.
Are You Going to Pick Up the Marc Davis In His Own Words Set?
Check out these other titles related to Marc Davis:
---
FTC Disclosure:
 A copy was provided by the company for the purpose of this review. This post contains affiliate links, which means that ImagiNERDing receives a percentage of sales purchased through links on this site. Thank you for your support!