Be More Yoda Book Review
Be More Yoda is a short and engaging book by Christian Blauvelt that is not your typical Star Wars book. I reached out to Lucasfilm and they sent a copy for review. Ever since Yoda's debut in The Empire Strikes Back, I've always been enamored with his philosophical leanings.
Do you ever feel like you're simply not living in the moment?
In today's busy world, we don't take the time to slow down and be mindful of the present. Be More Yoda is a short title, coming in at 63 pages. Christian's aim is to offer a primer on how to think like Yoda. The wizened Jedi Master that surprised everyone in Empire has long been an unofficial spokesperson for the mindfulness movement.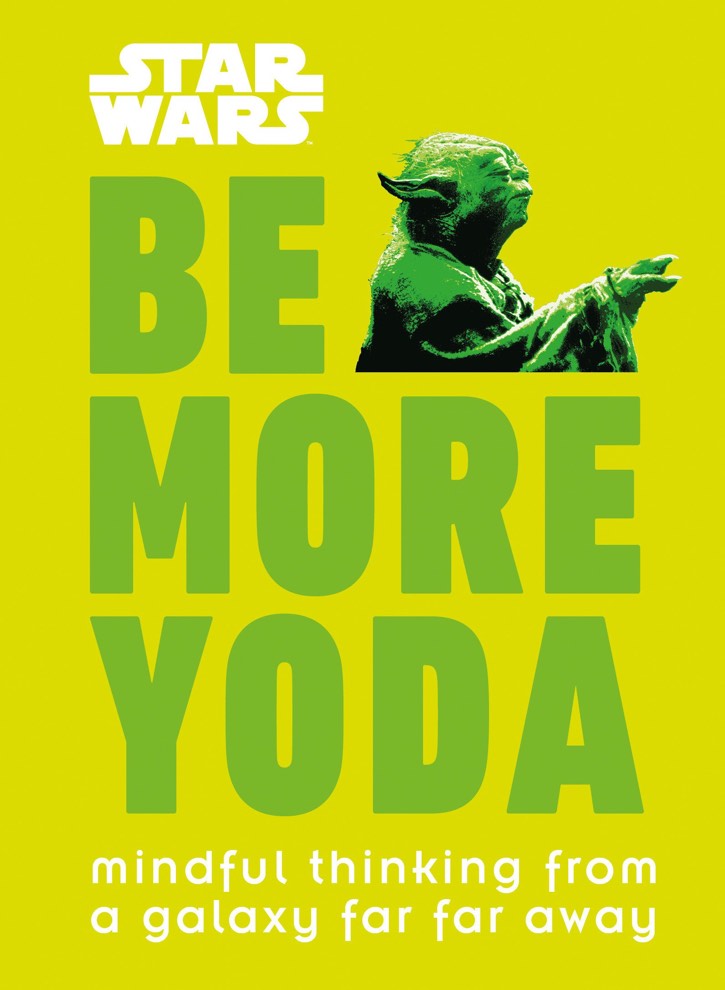 The book has five major sections that detail different perspectives of mindful thinking:
Seeking Mindfulness
Overcoming Obstacles
Finding Mindful Moments
Awakening Your Potential
Unleashing Your Mastery
Each section offers five ideas that are presented as quotes from the Star Wars saga of films. Qui-Gon Jinn, Luke Skywalker, Chirrut Imwe, Obi-Wan Kenobi, Padme Amidala, Max Kanata, Jan Erso, Han Solo and other characters offer a line from the film that leads the topic. One page has an image of the character with the quote and the opposite page presents a paragraph by Christian explaining the relation of the quote to mindfulness.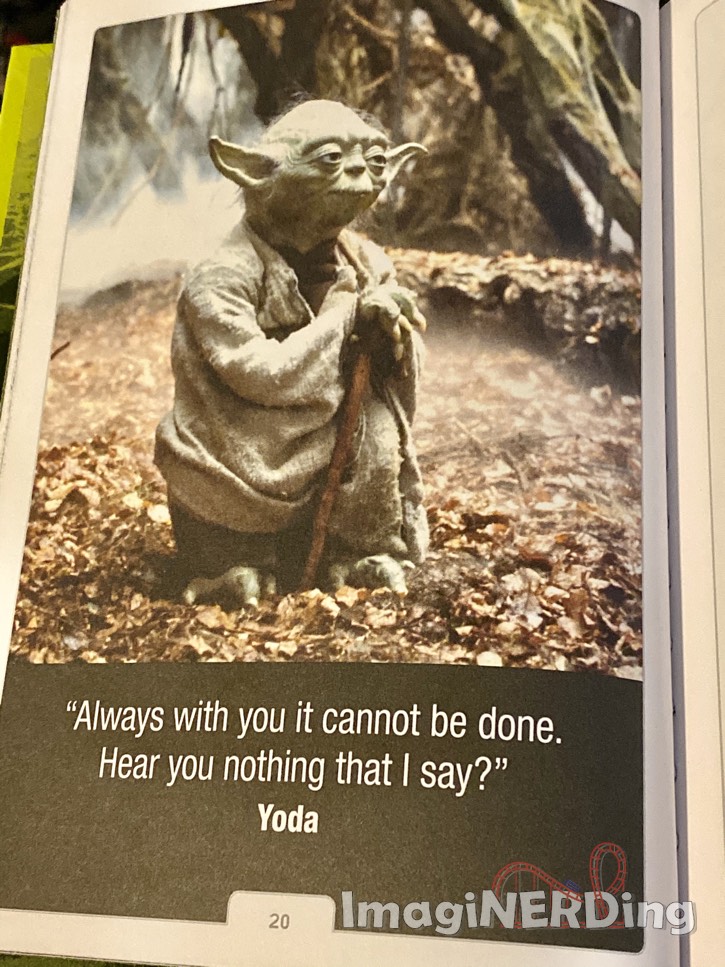 Be More Yoda can be enjoyed in several different ways. The main purpose is as an introduction to mindful thinking, but it is also a wonderful source of quotes from the Star Wars films that help you think about yourself and your situations in life. You can sit down with the tiny tome and read it cover-to-cover in a handful of minutes. Or you can read each page and take some time to internalize the quote, the message and it's meaning to you.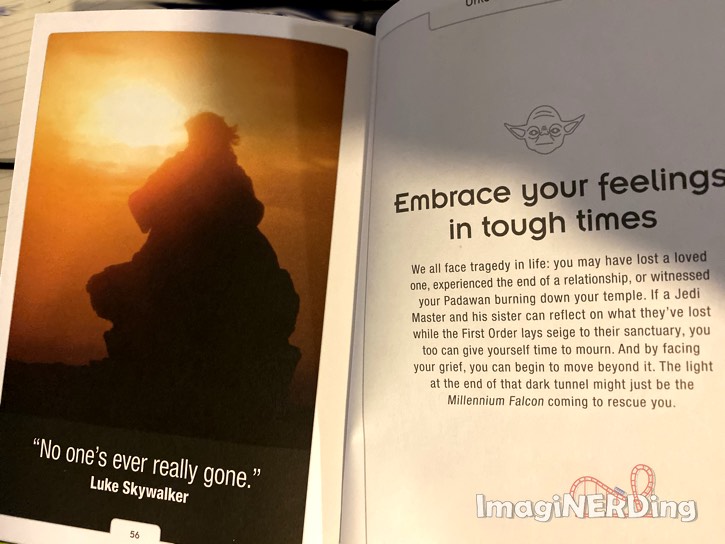 It's a short title, but one that Star Wars fans will enjoy flipping through and making connections in their life. You can read the entire book in twenty minutes or pick it up once a day to practice and sharpen your mindfulness. I think this is an excellent title for younglings. Just sayin'.
Are You Going to Be More Like Yoda in Your Life?
---
FTC Disclosure:
A copy was provided by the company for the purpose of this review. This post contains affiliate links, which means that
ImagiNERDing
receives a percentage of sales purchased through links on this site. Thank you for your support!