Disney History: Do You Remember West Center Street at the Magic Kingdom?
Over the past (almost) fifty years, there have been many changes to the Magic Kingdom; some  well documented while a few remain mysteries. Prior to 2001, there was a cross street about half-way down Main Street, USA at the Magic Kingdom.
Now, the space is taken up by the Emporium.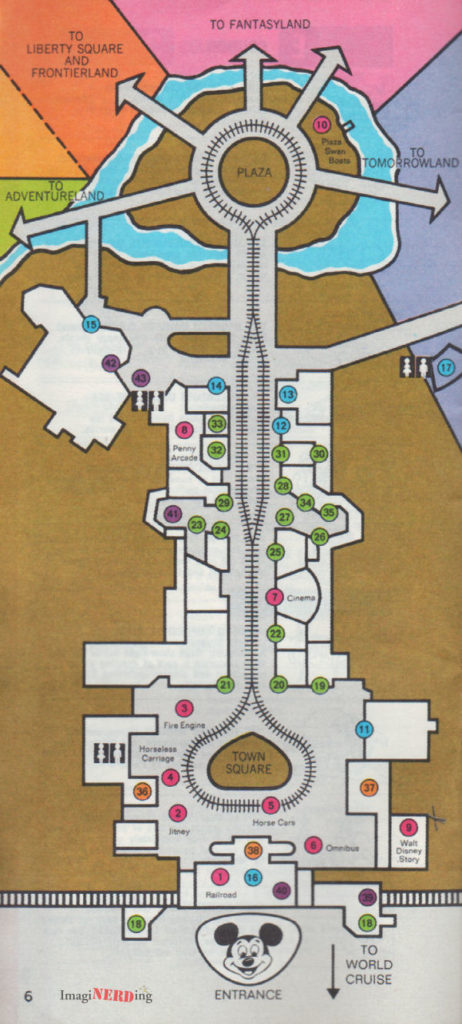 East Center Street still exists and it is a quiet place to enjoy a few moments of respite during a busy day.
But What Happened to West Center Street?
Do you remember The Greenhouse Shop? Or any of the facades near the Hallmark Card Shop? Do you have any photos of the interior of the Greenhouse Shop?
Leave me a comment about your thoughts on West Center Street!
---
Want to learn more about the first years of Walt Disney World and the Magic Kingdom? Check out this book:
---

Special thanks to Wes B.,  Aaron R. and Nicole S. for supporting me on Patreon.