Art of Disney Presents Greg McCullough
The Art of Disney Story Presents Greg McCullough is a new exhibit at Disney Springs Marketplace. Artist Greg McCullough is featured through January 1, 2019. His art will be on display in the gallery and for sale. I was at Disney Springs catching Pokemon and happened to notice that the store was open and I checked it out!
Check out my Art of Disney Video:
Are you familiar with Greg McCullough's art? According to the information at the Art of Disney store, he will be there every Tuesday through Sunday from 1:00 p.m. to 7:30 p.m until January 1, 2019.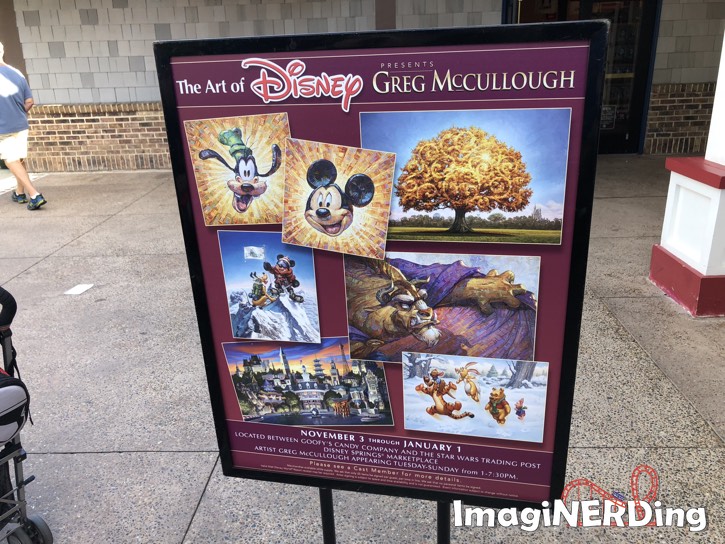 Do you own any of Greg McCullough's art?
---
Join me on Patreon!
Special thanks to Wes B. for supporting me on Patreon.
https://www.patreon.com/imaginerding
Check out the ImagiNERDing Patreon page to be part of the ImagiNERD community. Get special updates, behind-the-scenes information and more!