Dollywood Souvenirs: Weird and Wonderful!
Souvenirs are a big part of your vacation. Finding the right Dollywood souvenir is a wonderful way to remember a family vacation or a weekend getaway. It can also be a way to remember some weird memories…like finding weird Dollywood souvenirs!
On my last trip, I checked out some of the stranger Dollywood souvenirs that I ran across.
Most of the Dollywood collectibles I saw were from the Dollywood Emporium that also serves as the park exit.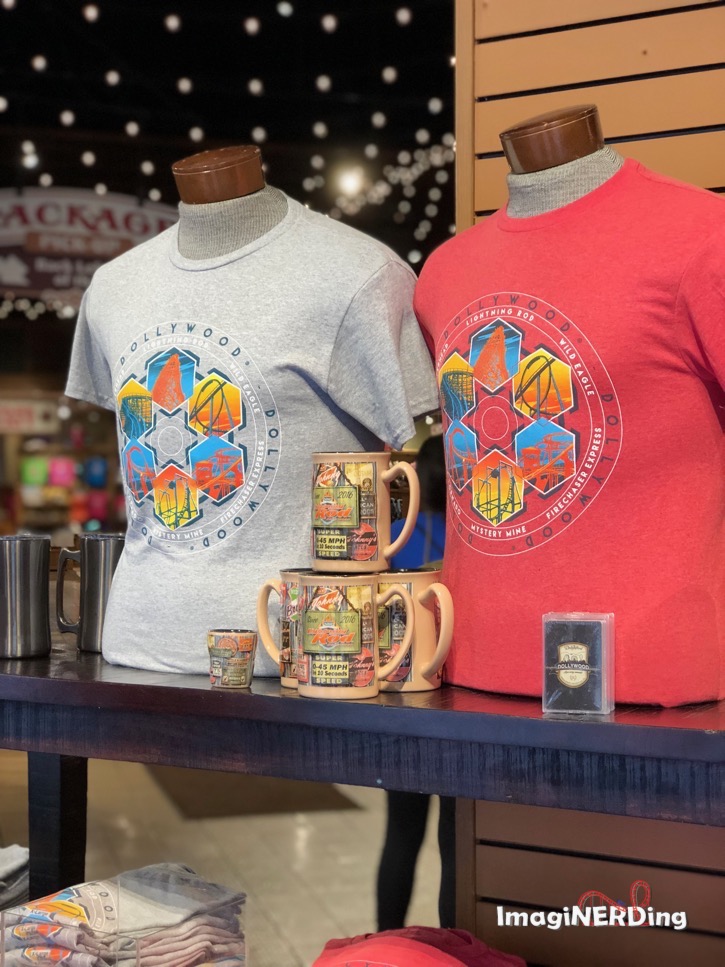 I love roller coaster t-shirts and coffee mugs. It's rare that I run across a good design that works well for all the coasters at a park and this design does!
Weird Dollywood Souvenirs
Let's check out some of the weirder souvenirs that I ran across at the Dollywood Emporium.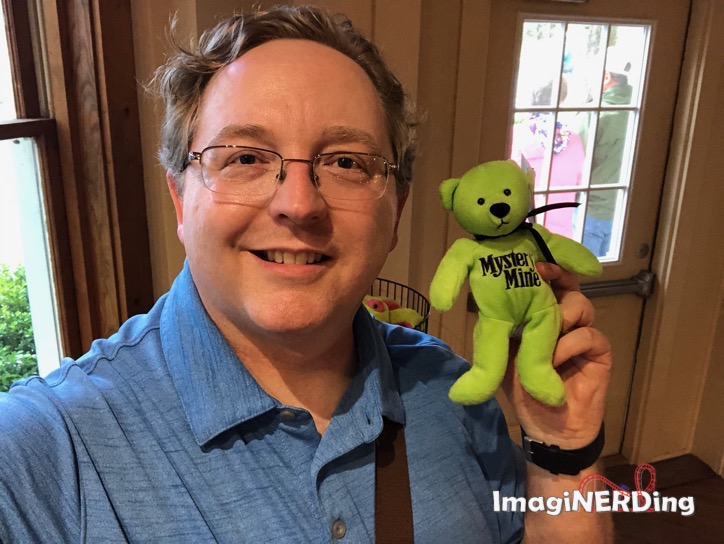 There were a ton of plush animals at all of the souvenirs stops, but this was a neon green bear with the words Mystery Mine on it. I'm trying to find the connection between the bear and the Mystery Mine roller coaster. Thoughts?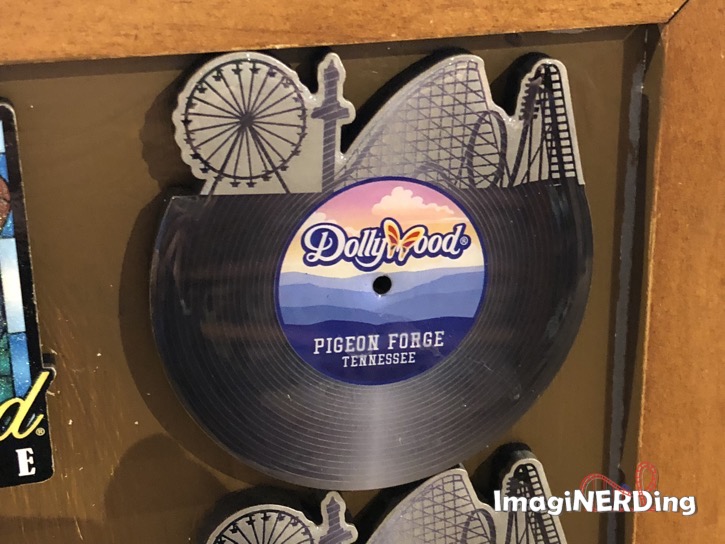 I guess this one makes sense with Dolly Parton's music background. It is a refrigerator magnet, which is cool. It also features two coasters (Wild Eagle and Thunder Head), Drop Line and the Ferris Wheel (which has been removed).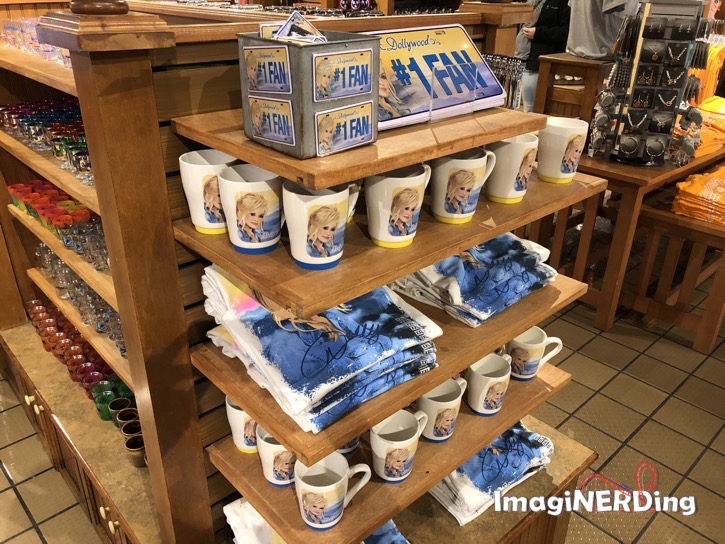 Speaking of Dolly Parton, are you her number one fan? If so, here's all of your merchandise! I didn't see anything for her #2 fan…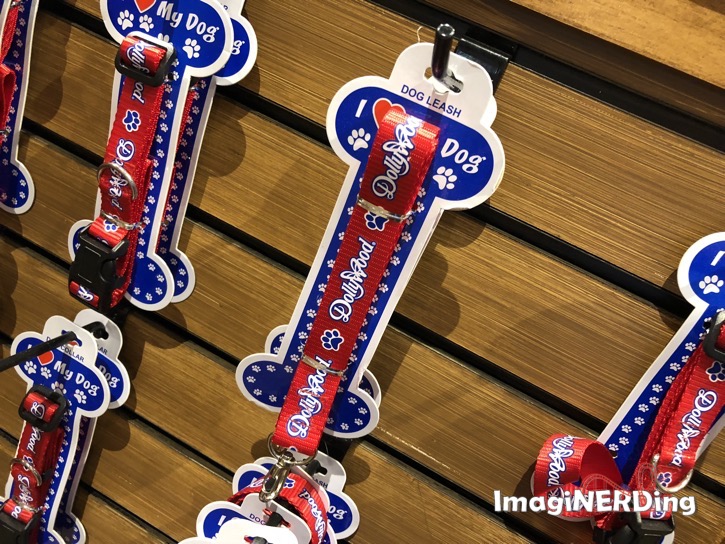 You can't forget your four-legged friend, either.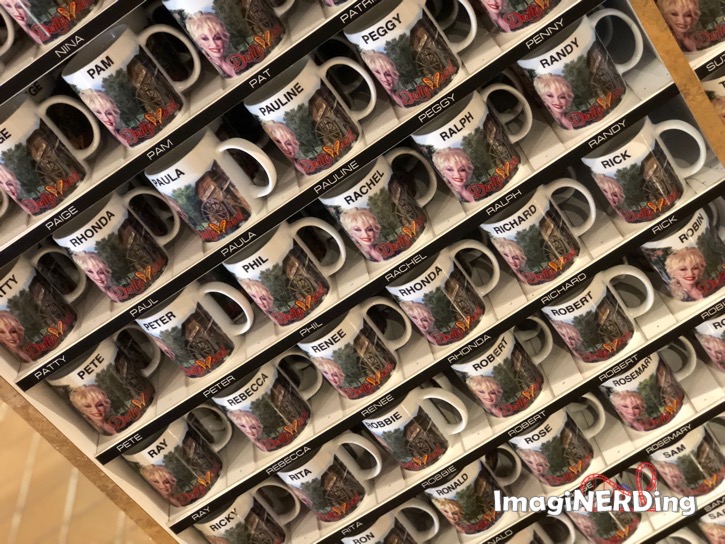 Need a Dollywood mug with someone's name on it?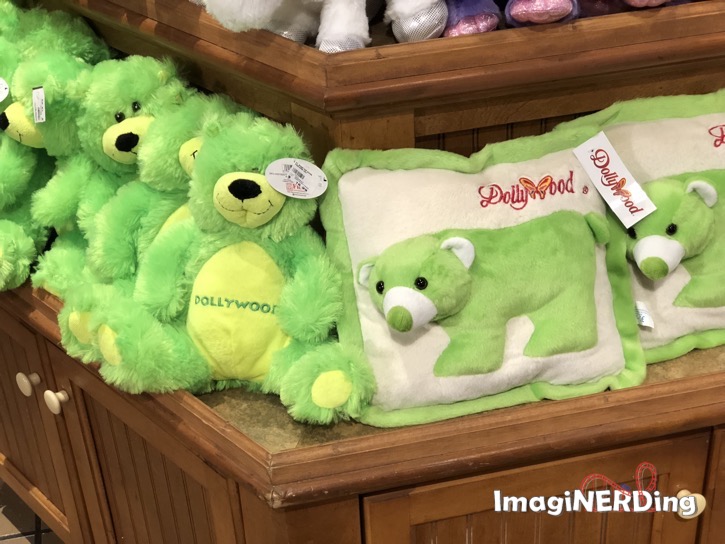 And there's even more odd plush. I do understand the connection with the bears, but not the green color.
Other Weird Dollywood Souvenirs
I found some other souvenirs from all over the park to share. Some were pretty strange and other were fairly unique.
No, you can't eat any of these. Well, you can, but you shouldn't. I mean, these are candles designed to look like desserts!
I guess if you need to be the sherif of the Dollywood Express.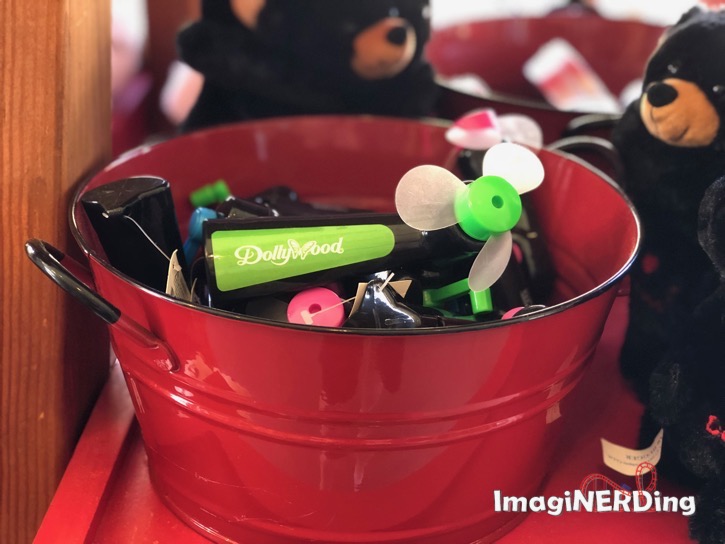 Now, these do drive me crazy. Yes, they do keep you cooler, but they also make it much easier to burn and you have to reapply sunscreen more often.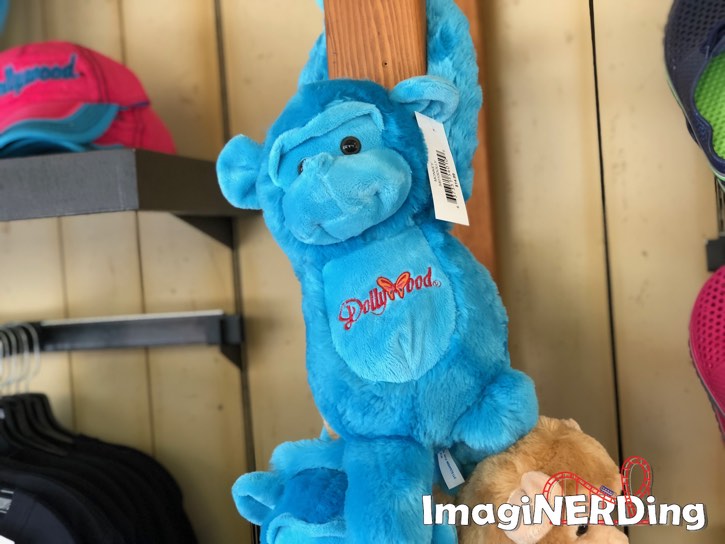 Another plush animal. This time, it's blue gorilla. Why?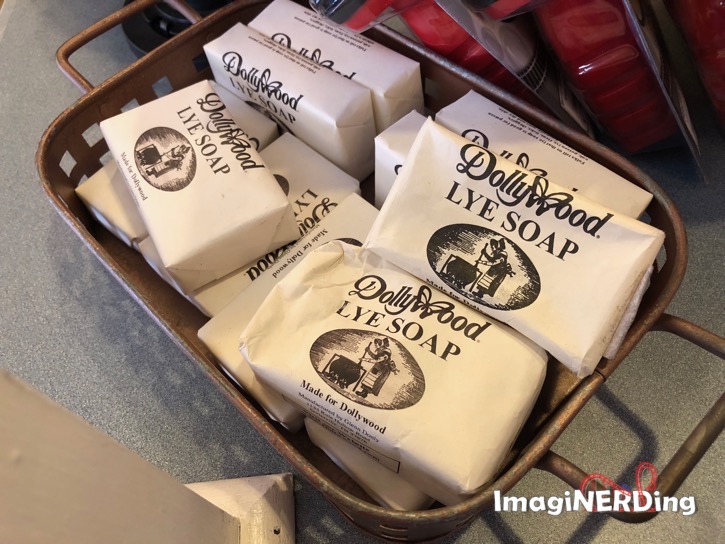 Soap?
Yep, Dollywood does have lye soap that you can buy. It is part of the rich craftsman tradition at Dollywood that has been in existence since the mid-1970s.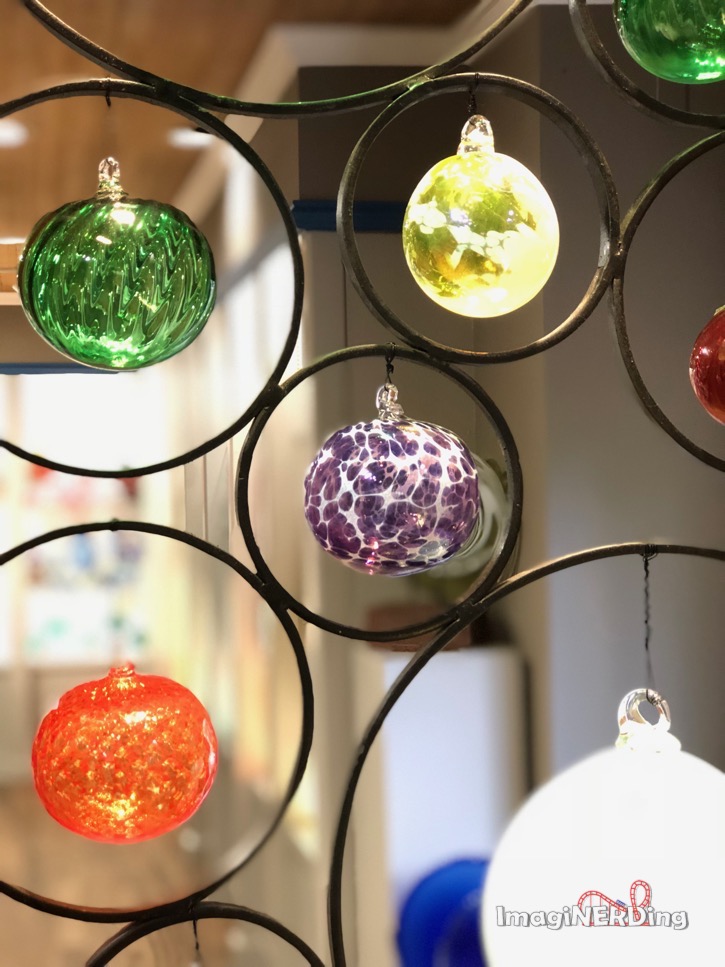 The Glassblower Shop was pretty amazing. Not only can you see and learn about the craft of glass blowing, but you can purchase some truly gorgeous pieces.
Dollywood Souvenirs: The Hillside General Store!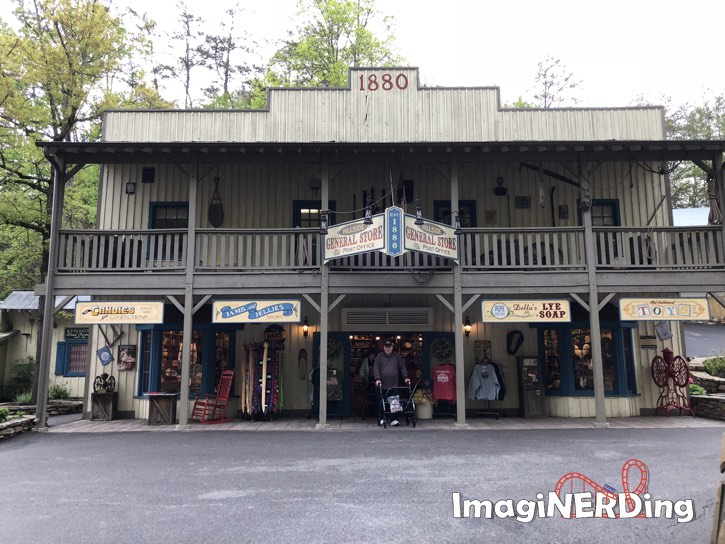 The Hillside General Store at Dollywood was part of the Craftsmen's Valley expansion that took place when the park went from Goldrush Junction to Silver Dollar City, Tennessee. (The park wasn't Dollywood until 1986.) The General Store had a few unique items that represented the store, itself, and I wanted to share those!
Honestly, I can't think of another merchandise outlet at any other park that has its own t-shirt! Can you?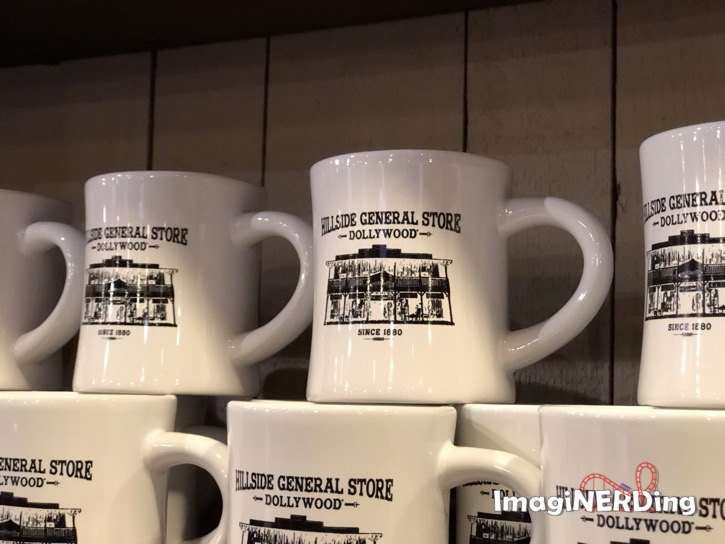 They also offer a simple coffee mug, but I'm a sucker for a unique coffee mug.
Do you have a favorite Dollywood souvenir? Or something you always buy when you visit an amusement park?