Fun Spot Kissimmee and the Mine Blower Coaster
Have you had a chance to visit Fun Spot Kissimmee outside of Orlando? The two Fun Spot America parks in metro Orlando (a third one is located in Georgia) are known as FECs, or family entertainment centers. Usually, FECs cater to groups that are looking for an amusement park experience but on a smaller scale and price. FECs can have go-kart tracks, indoor arcades and a variety of flat rides. The central Florida area is lucky, because both Fun Spot America locations have a wooden roller coaster (there are only three in Florida). White Lightning at Fun Sport Orlando is ranked among my top five roller coasters of all time. When I read that Fun Spot Kissimmee was adding a coaster, I knew that I'd need to check it out!
Fun Spot Kissimmee: the video
Fun Spot Kissimmee offers three roller coasters, two go-kart tracks and more than 20 flat rides for kids, tweens, teens and adults. There's also an arcade with redemption games and a quick service restaurant.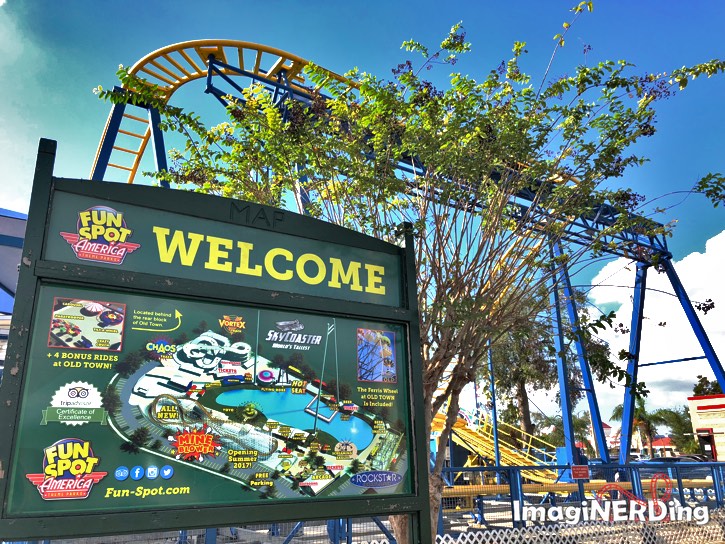 I heard varying opinions about Mine Blower. I've ridden The Legend (at Holiday World) and Ravine Flyer II (at Waldameer) and loved them both. Check out the video for a full review of the Mine Blower roller coaster at Fun Spot Kissimmee.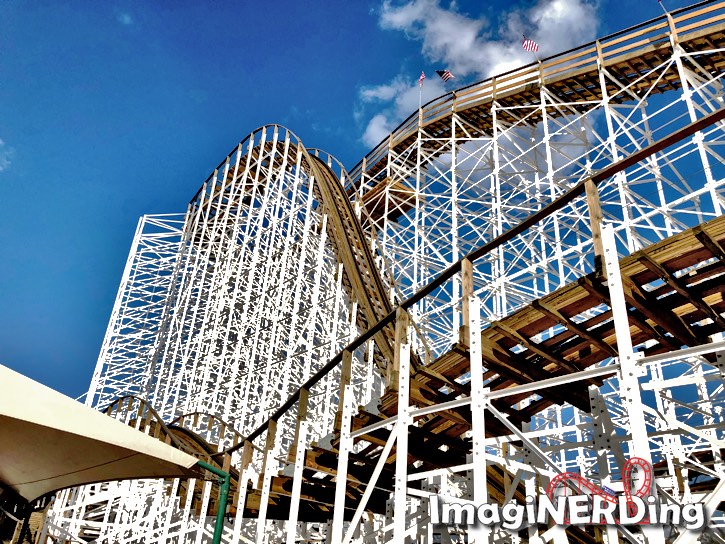 The two go-kart tracks really surprised me. They offer single- and double-seat karts for each track, so younger children can ride with a supervising adult. There are also plenty of flat rides and a great kiddie coaster for the younger set.
Don't forget to stop by my YouTube channel to subscribe and leave a comment! I post weekly videos about Disney, Dollywood, Carowinds, theme park history, roller coasters and Disney books.
Have you visited Fun Spot Kissimmee? Did you dare to ride Mine Blower?