Disney's A Kiss Goodnight, a book review
Disney's A Kiss Goodnight is a storybook and song created by Disney Legends Richard M. Sherman and Floyd Norman. Richard was half of the amazing songwriting team that brought us music from Mary Poppins, Walt Disney's Enchanted Tiki Room and more. Floyd is an animator and story man; he worked directly with Walt Disney.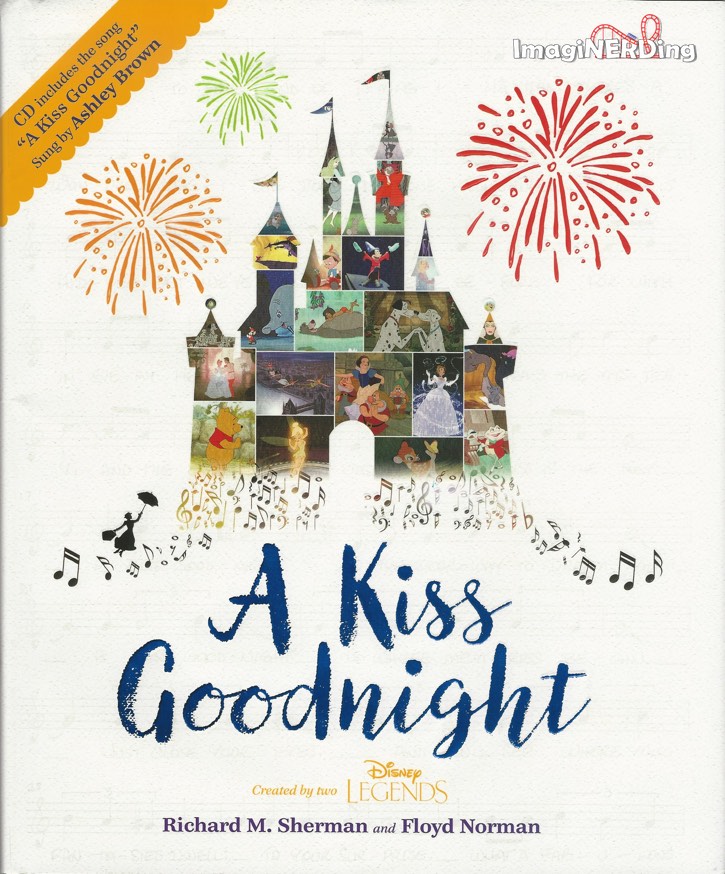 Disney's A Kiss Goodnight is a semi-biographical look at Walt Disney's early life and how one event inspired him to send his guests home each evening with a kiss goodnight. Richard wrote a song that's played every night at Walt Disney World and Disneyland as part of the fireworks shows. The song accompanies the book while Floyd created the drawings that tell the story. It's not an in-depth look at Walt's life, but it's perfect for a young child who is just starting to realize that Walt was a real person (and not just a statue in a park).
Most of the illustrations are in black and white, with a handful in color. Many of the pages also include the lyrics and music at the bottom of the page. There's not much to say, except that the book is sweet and charming. Adult Disney fans and enthusiasts will find much to enjoy in the picture book and song.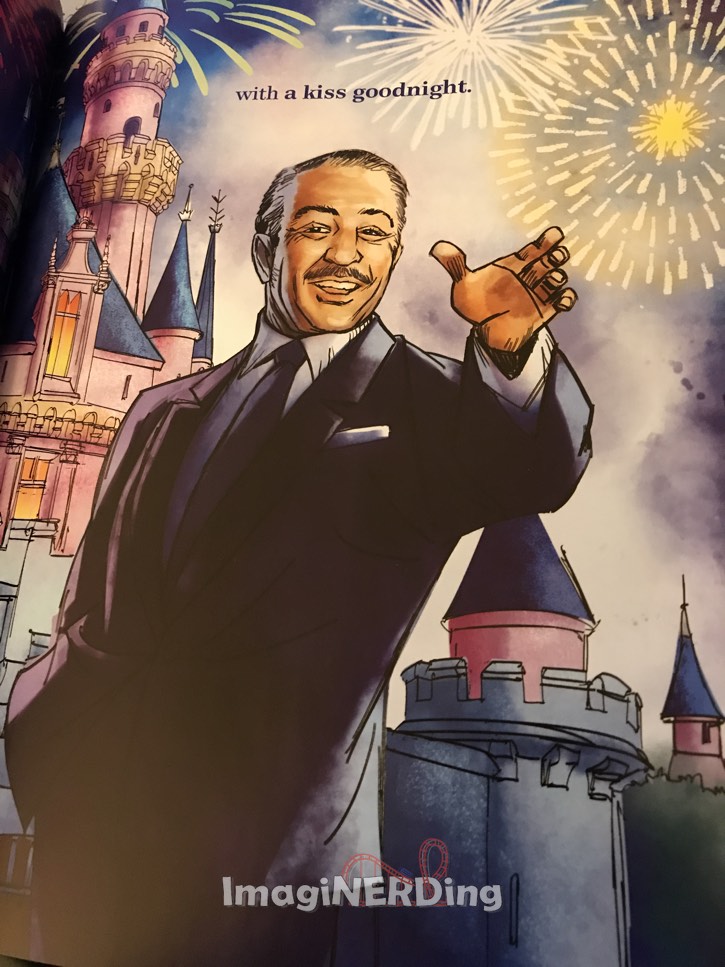 Disney's A Kiss Goodnight is a perfect book to share with the young Disney fans in your life. I think it will become a fast favorite, since it ties together Walt and the theme parks.
Are you going to pick up Disney's A Kiss Goodnight?
Title: A Kiss Goodnight
Authors: Richard M. Sherman and Floyd Norman
ISBN: 978-1484782286
Release Date: August 22, 2017
---
FTC Disclosure
: A copy was provided by the publisher for the purpose of this review. This post contains affiliate links, which means that ImagiNERDing receives a percentage of sales purchased through links on this site. Thank you for your support!