Ten Year Anniversary of ImagiNERDing!
It's hard to believe that I've been at the helm of ImagiNERding for over ten years. Sadly, I missed the official anniversary date on May 12.
I can remember the moment when my younger brother, Andrew, returned from a family vacation at Walt Disney World and he wanted to start a blog about Disney. At the time, there were a handful of blogs and even fewer podcasts. We started planning what to do and Andrew came up with the name ImagiNERding. We started with little history tidbits and eventually found the niche of book reviews, history and promotion. I watched Foxxfur from Passport 2 Dreams and Jeff Pepper from 2719 Hyperion grow and followed their leads. I'm also glad to call Ryan from Main Street Gazette a friend and fellow blogger (and one of the few to last ten years).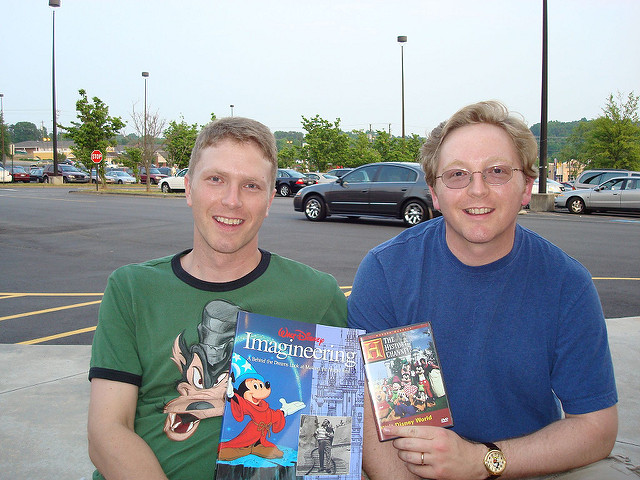 I've posted over 1,900 articles, which include more than 200 book reviews, more than 100 DVD and blu-ray reviews, history pieces, vintage photos and theme parkeology posts. I was also the co-host for the award-winning Communicore Weekly podcast for five years and I wrote weekly columns at Mice Chat, one of the world's largest fan sites for Disney.
One of the nicest things anyone ever said about me was that I've forgotten more about Disney history than most people even know.
Over the past few years, I've broadened my look at amusement parks and theme parks. At first, it was related directly to the development of Disneyland until I realized the scope of the history of amusement parks. After visiting Kennywood and Waldameer, I've grown obsessed with the early history of amusement parks and my latest goal is to research as many North Carolina amusement parks as I can. People often ask what my favorite non-Disney park is and it's a tie between Dollywood and Kennywood.
This has also fed my preoccupation with roller coasters. Over the past three years, I've been able to add almost 100 new coasters to my coaster list. This includes the classic Jack Rabbit at Kennywood (from 1920), to Mako at SeaWorld (2016). I've ridden almost every type of steel and wooden coaster imaginable and I still have so many more to ride!
ImagiNERDing YouTube Channel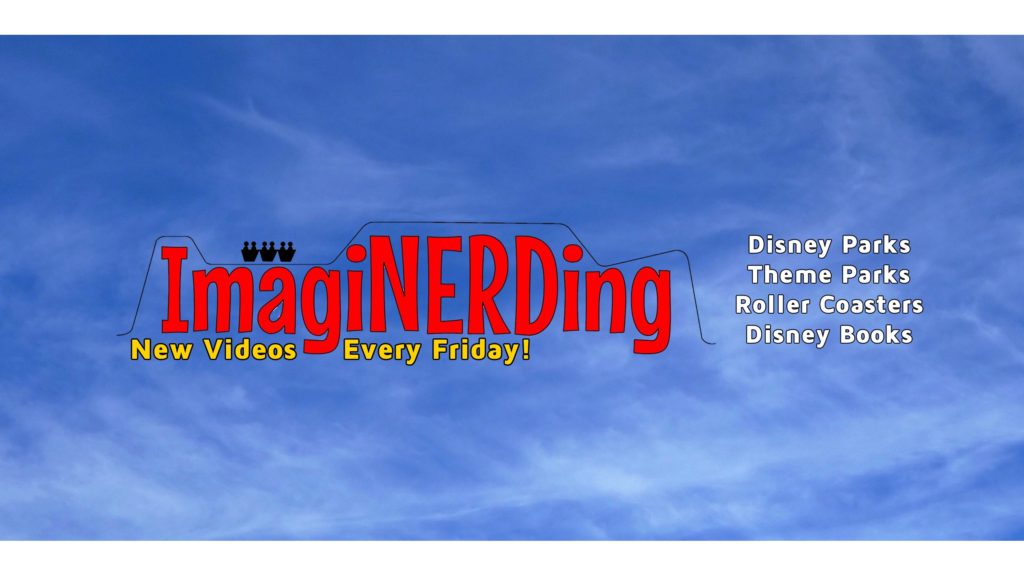 Last year, On July 4, I started a YouTube channel and I've released a video every week, growing my subscriber list to 288. I love sharing amusement park history, Disney trip videos, roller coaster videos and book reviews. It's been a fun and creative outlet for me. I've also made great friends like MrCoaster1 and The Adventures of Peas and Carrots.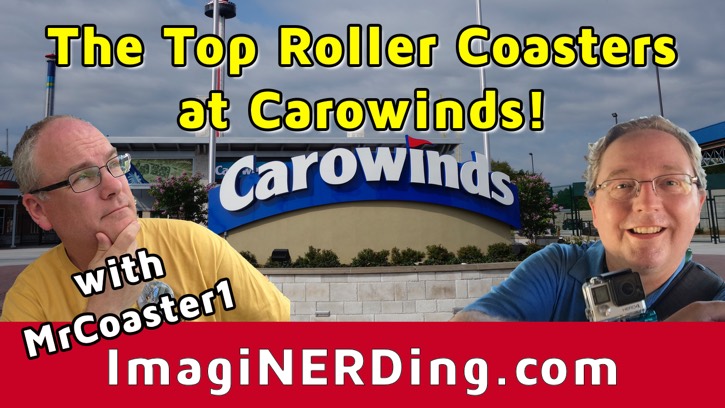 It's been an amazing ten years and I'm so glad that I've had so many people to share it with.
Thanks for coming along on this roller coaster ride of blogging with me at ImagiNERDing; I can't wait to see what the next ten years bring!