Walt Disney's Silly Symphonies: A Companion to the Classic Cartoon Series, a book review
George: Walt Disney's Silly Symphonies : A Companion to the Classic Cartoon Series by JB Kaufman and Russel Merritt, is a revised and updated version of the 2006 book. With the full release of every Silly Symphony on the Walt Disney Classics line (Volume One and Volume Two), we know have access to all of the animated shorts over two sets. So, this book comes out at a great time, especially since there have been some new findings from the archives.
Jeff: Silly Symphonies shorts were at the forefront of Disney's art in the 1930s, where Walt and his animators experimented with new things and really pushed how far animation could go. This book looks at the history of their creation, and how they were forming the stepping stones for Walt's later feature length animations.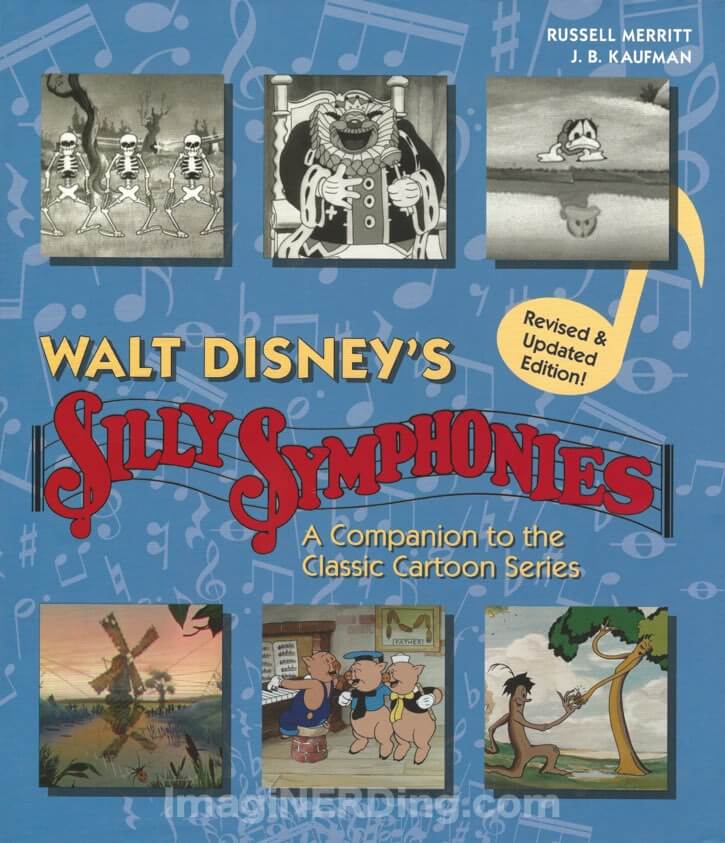 George: I'm a big fan of Kaufman and Merritt. They're true historians who have spent years studying and researching the Disney Studios and animation. The first section of the book is a fairly straightforward, yet dense, history of the Silly Symphonies. About 30 pages are dedicated to looking at the cultural effect of the animated shorts as well as how they evolved as the needs of the Disney Studios changed. We're also introduced to a lot of key players who would go on to leave a lasting mark on animation forever.
Jeff: It's pretty extensive, despite being only 30 pages. They do a great job of covering the history of the shorts before diving in and looking at the shorts themselves. Each short is accompanied by some vital information: the plot, the folks who worked on it, the special meanings behind it, and so on, in addition to a few screenshots from the short itself.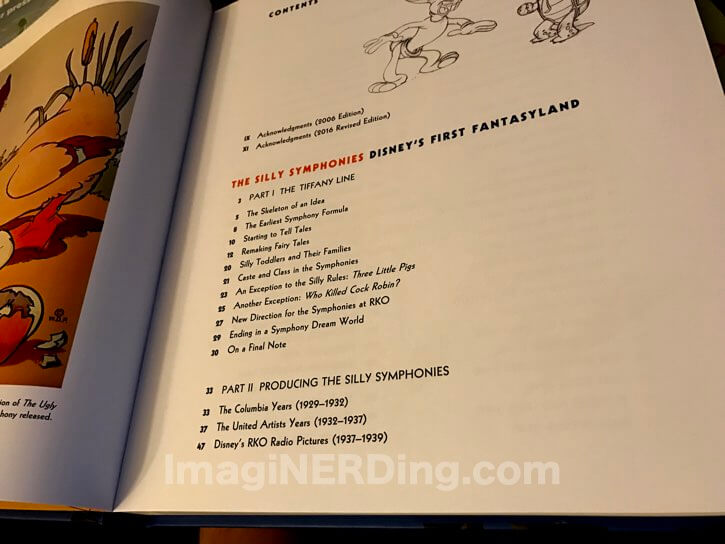 George: The section dealing with the shorts is incredibly comprehensive. I was very surprised that even the price of the negative was included. Merritt and Kaufman provide all of the basic information that you'd expect, usually over a page and a half. There's a lot included and the information on the Silly Symphonies truly makes this book an essential purchase and a one-of-a-kind research tool.
Jeff: It is pretty amazing how in-depth some of the things go. I mean, there are even production notes for each film, which was fun to read. There is also an appendix on unproduced Silly Symphonies. This is one heck of a book, especially if you are a fan of the cartoons. Kaufman always goes above and beyond in his research, so with Merritt in his corner, that helps even more.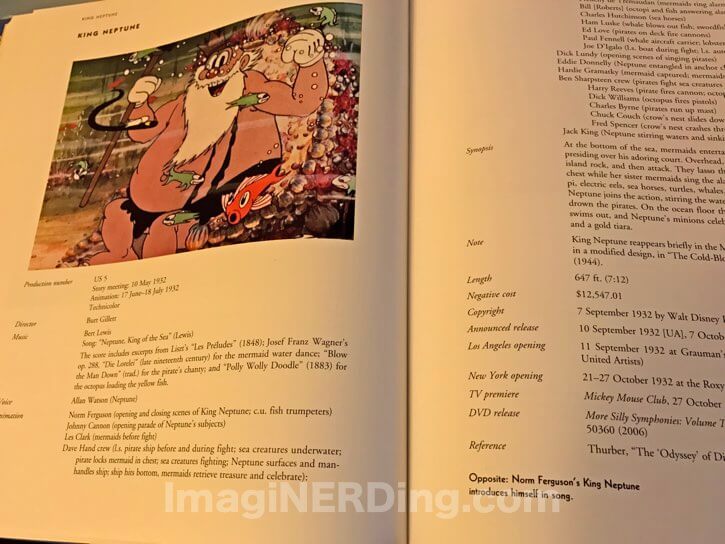 George: Animation fans and researchers are going to find this one of the most valuable titles released over the past few years. It's also great to see Disney offer two non-Disney employees open access to the archives for research. I think this bodes well for future researchers. Again, this book offers so much about the Silly Symphonies that any enthusiast that likes animation will love the book.
Jeff: Not just fans of Silly Symphonies, but fans of early animation. If you already own the original version, is it worth picking up again? Probably not, as not a whole heck of a lot was added. That said, it is a gorgeous book and definitely a must own if you don't already.
Title: Walt Disney's Silly Symphonies: A Companion to the Classic Cartoon Series
Author: J.B. Kaufman and Russell Merritt
ISBN: 978-1484751329
Release Date: September 27, 2016
Are you going to pick up this revised edition of the Silly Symphonies book?
---
FTC Disclosure:
A copy was provided by the publisher for the purpose of this review. This post contains affiliate links, which means that ImagiNERDing receives a percentage of sales purchased through links on this site. Thank you for your support!
---