Carowinds Bands, Brews & BBQs Festival!
Check out the press release from Carowinds about the second annual food and beer festival! It's taking place over the next three weekends, so you've got a few chance to check it out.
---
CAROWINDS FIRES UP THE GRILL FOR ITS SECOND ANNUAL FOOD AND BEER FESTIVAL: BANDS, BREWS & BBQs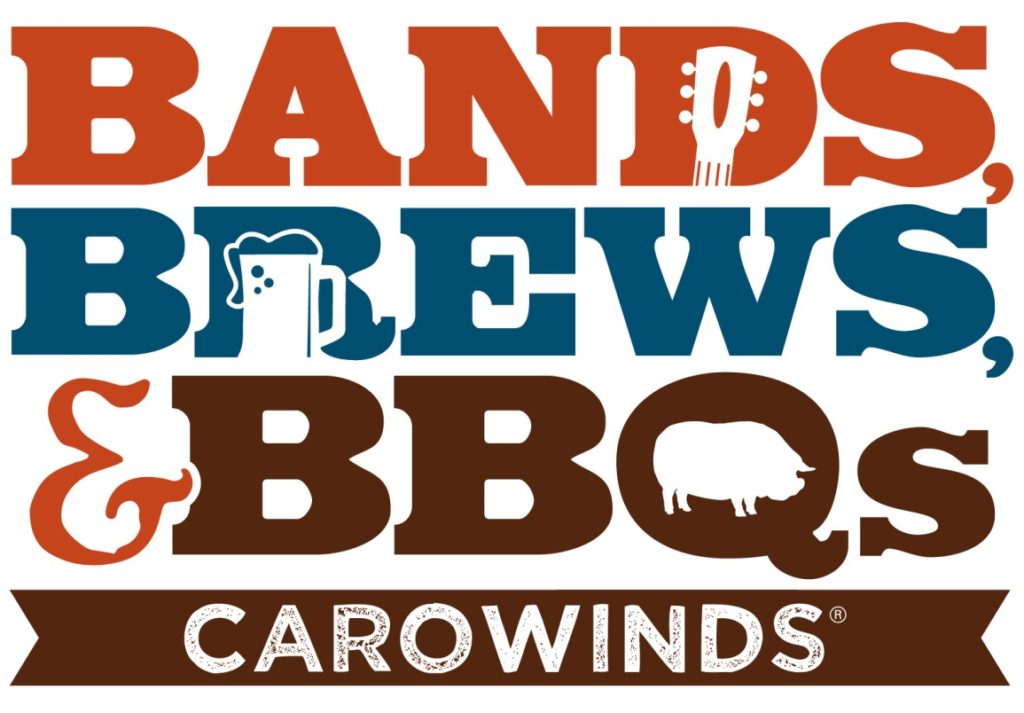 Foodies can feast like a pro beginning July 29 at #CarowindsBBB
CHARLOTTE, N.C. – End the summer on a tasty note asCarowinds fires up the grill for its second annual food and beer festival, Bands, Brews and BBQs. It will be held every Friday,Saturday and Sunday from July 29 through August14.
Guests can follow the smell of barbecue to food booths near Harmony Hall and choose from a variety of smoked meats paired with Chow Chow. Park goers can sample everything from beef brisket to turkey wings to duck, and top it off with one of many variations of sauces ranging from sweet to tangy to mustard and downright vinegar. What goes better with barbecue than a nice, cold brew! Guests 21 years of age or older will be able to choose from our amazing selection of craft beers from several Carolina breweries. And for dessert? Some good ol' homemade banana pudding!
Guests can sit down and fill their tummies while listening to some favorite tunes as local bands take center stage on the patio just outside of Harmony Hall.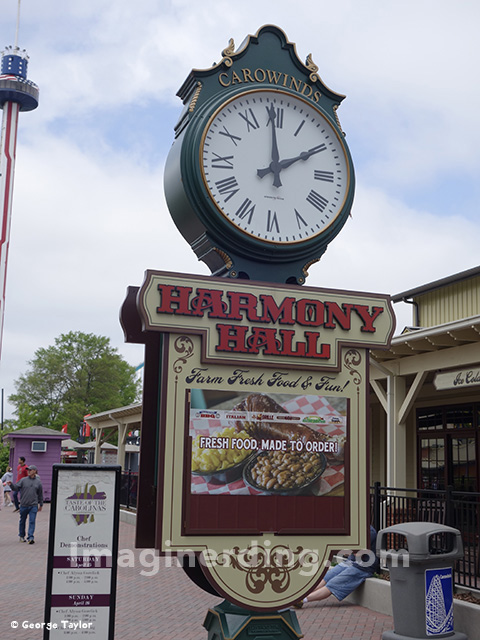 "We're so pleased to bring back Bands, Brews and BBQs for another year at the park," says Kris Suita, Carowinds executive chef. "We've brought together three favorites under one roof- food, brew and music. Mix that with world-class rides and attractions, and you've got the perfect recipe for fun."
In addition, visitors can try their luck at Beer Pong and Beer Slides and take notes as representatives from Cabela's show grillers how to smoke meat at home. To purchase beer or food for Bands, Brews and BBQs, guests will need to buy tokens from a token booth inside the park located near Harmony Hall.
Bands, Brews and BBQs will be held every Friday, Saturday and Sunday July 29 through August 14 from 11 a.m. – 7 p.m.and is included with park admission. Guests must be 21 years of age or older to purchase or consume alcoholic beverages.  To find out more about Bands, Brews & BBQs, see a complete band line-up for the event, or to purchase Carowinds tickets, visit www.carowinds.com.
Are you going to visit Carowinds Bands, Brews & BBQs over the next few weekends?