Disney Villains: Delightfully Evil, a book review
George: Disney has just released Disney Villains: Delightfully Evil: The Creation • The Inspiration • The Fascination by Jen Darcy. This is one of those rare books that you can't believe Disney hasn't already published! It's a full-color, large format book that is sure to make animation fans very happy.
Jeff: Don't let the contender for longest title of the year fool you; this book is pretty dang awesome. It's basically a look at the creation of every iconic Disney villain to ever grace the screen…be it theatrical or even on TV. It is jammed back with goodies, and a real treat.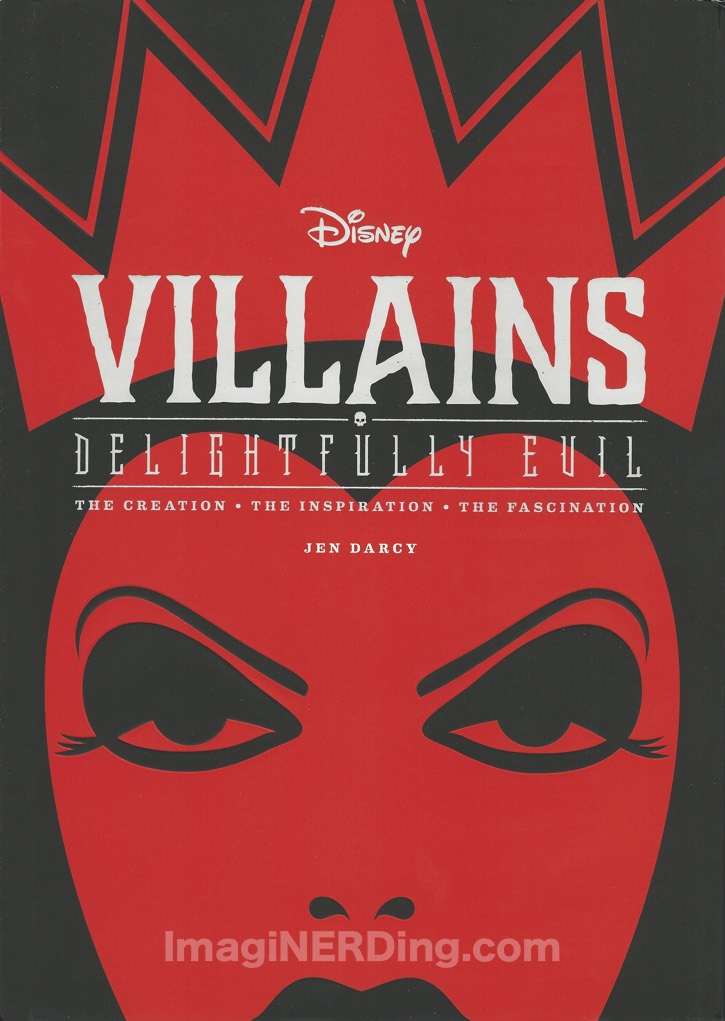 George: The book has eleven chapters that focus on a different type of the Disney Villains. From the Unforgettable to the Worst of the Worst to the Just Plain Mean to the I'm Not Bad—I'm Just Drawn That Way, there's an amazing smattering of Disney Villains. Of course, everyone's favorites are here, from Peg Leg Pete to Bellweather! There are so many villains.
Jeff: It's almost like Disney made a "Most Wanted" list and put it into book form. Every Villain has their own page, where it explains briefly about their origins and what they did in whatever film they are in. In addition, there are concept art of each one, stills from the film, and sometimes photos of the folks who voiced them.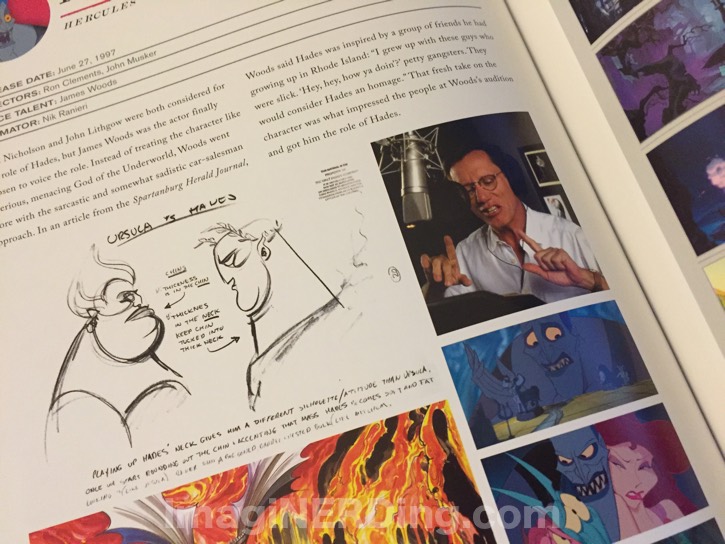 George: They also share who the animators were, which is great for animation fans and researchers. Granted, this isn't a book that researchers are going to use; it is more for the animation fan or lay person. This well-designed title is going to attract a lot of attention. It even made me reconsider what a Disney villain might be. Like, is Micheal Eisner one?
Jeff: He wasn't featured in the book, so I will venture to say that he isn't one! That said, it was cool to see them all broken up into their categories, and learn a bit more about them. There are also occasional side bars that include information such as easter eggs, like what villains pop up in other movies, the A113 connection, and more.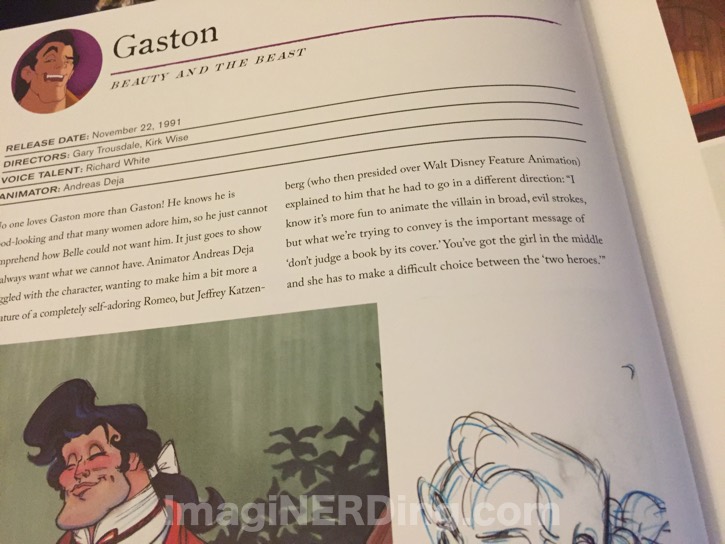 George: Being the librarian and historian (I do consider myself a Disney historian even though I haven't read the how to book), I really appreciate the index and the bibliography. You can find the entry for your favorite villain and which books, magazines, and websites were used to write the book.
Jeff: Overall, it's a great, quick read and one we would recommend to people who enjoy learning more about the Disney villains!
Have you read Disney Villains? Who is your all-time favorite villain?
---