The Art of Disney's Dragons, a book review
George: The Art of Disney's Dragons showed up unexpectedly. And sometimes a book comes out that is so good that there's nothing else to say but go out and buy it! We're talking about The Art of Disney's Dragons…and it really is unexpectedly amazing. The book is presented like a sketchbook from Disney. It even has a cool fabric bookmark like a Moleskine notebook.
Jeff: It kind of came out of nowhere and caught us both by surprise. This is one of those "less reading, more looking" books that has a ton of great concept and early art work in it for literally every dragon you can think of that Disney has done.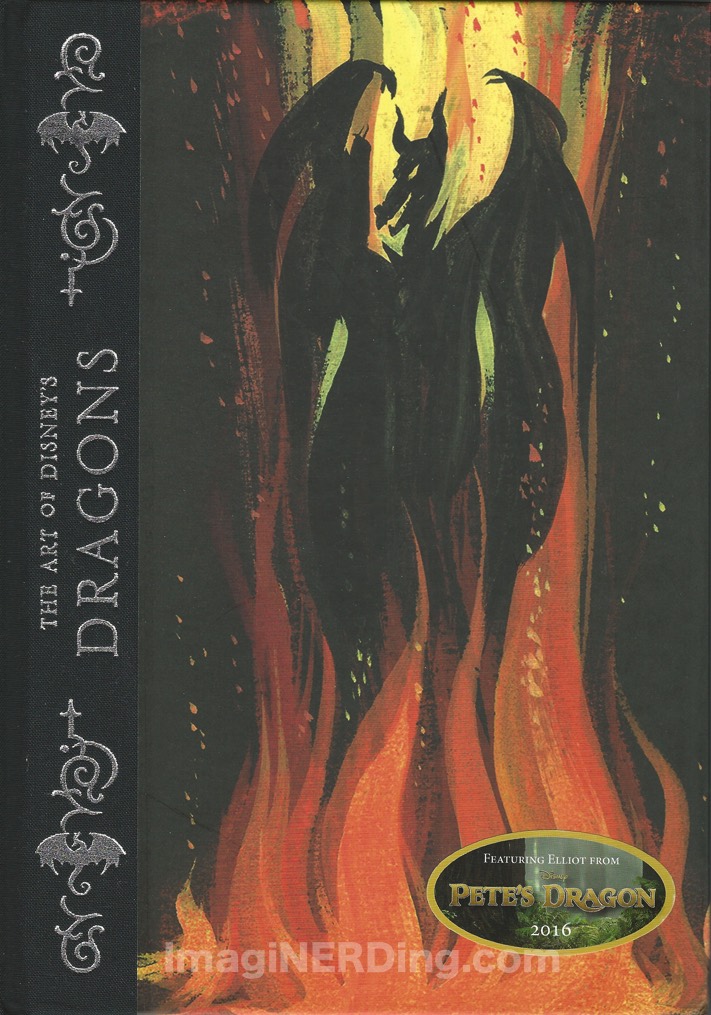 George: Seriously! Imagine seeing concept artwork for all the animated dragons throughout the years. But, wait! There's more! There's concept artwork for Figment and some unbuilt, half-day attractions at Disney's Animal Kingdom. Remember the Beastly Kingdomme?
Jeff: Wait a second now, that was a low blow…just because it was never built doesn't make said park inadequate. That said, seeing some of the concept art for it IS pretty amazing, and it blew us away in seeing it. I mean, it just looked so cool! But even on top of that, there is artwork for movies and television shows as well.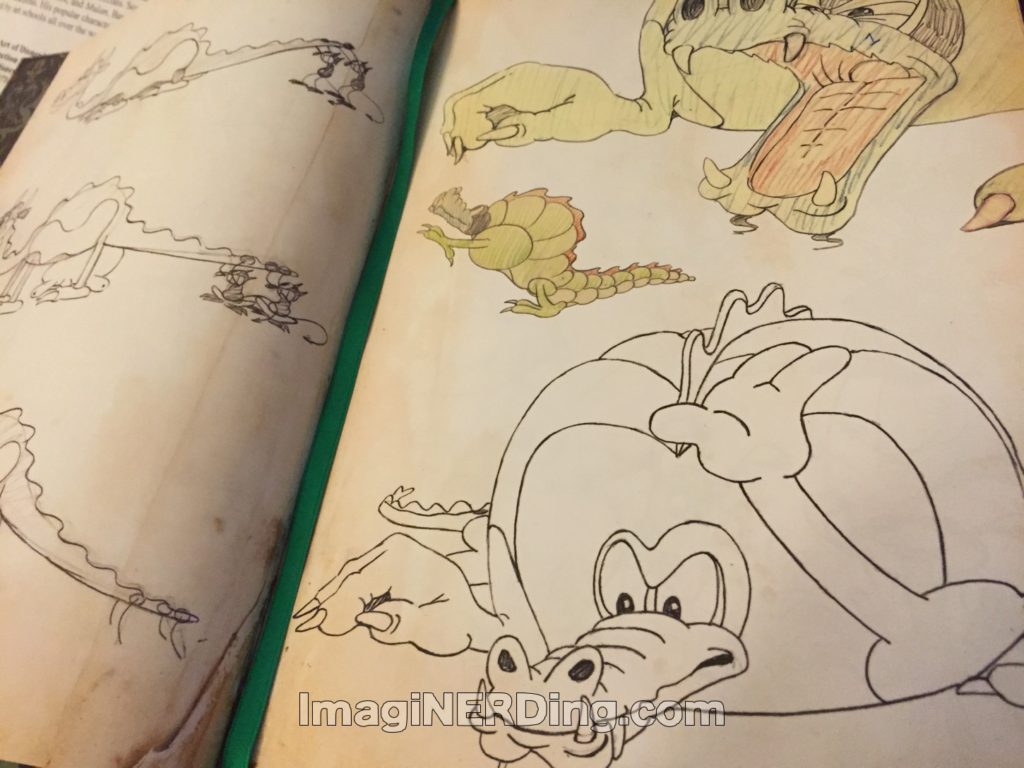 George: As Jeff mentioned, this book was a total surprise when it showed up. But, there is a reason that it is being released this summer, and that reason is PETE'S DRAGON. So, obviously, the book is a tie-in to the film, but it's really so much more than that. The book is a look at how dragons (really, their designs) changed over the years at Disney—whether it was animation, live-action or theme park!
Jeff: I kind of ignored the new Pete's Dragon stuff, since I am a purist, and just concentrated on everything else…including the original Pete's Dragon sketches. There was also stuff for the reluctant dragon, Sleeping Beauty, and even the dragon that was on the tower of the four winds…complete with Rolly's notes!!
George: A purist? Does that mean you're 100% Jeff Heimbuch?
Jeff: 50% of the time, I am 100% of the time.
George: Makes sense. Still, this book is incredible and there's something in it for everyone. Animation fan, theme park fan or dragon fan!
Jeff: Agreed. Even the brief introductions have some substance to them, about dragons and their allure. I would highly recommend this to anyone.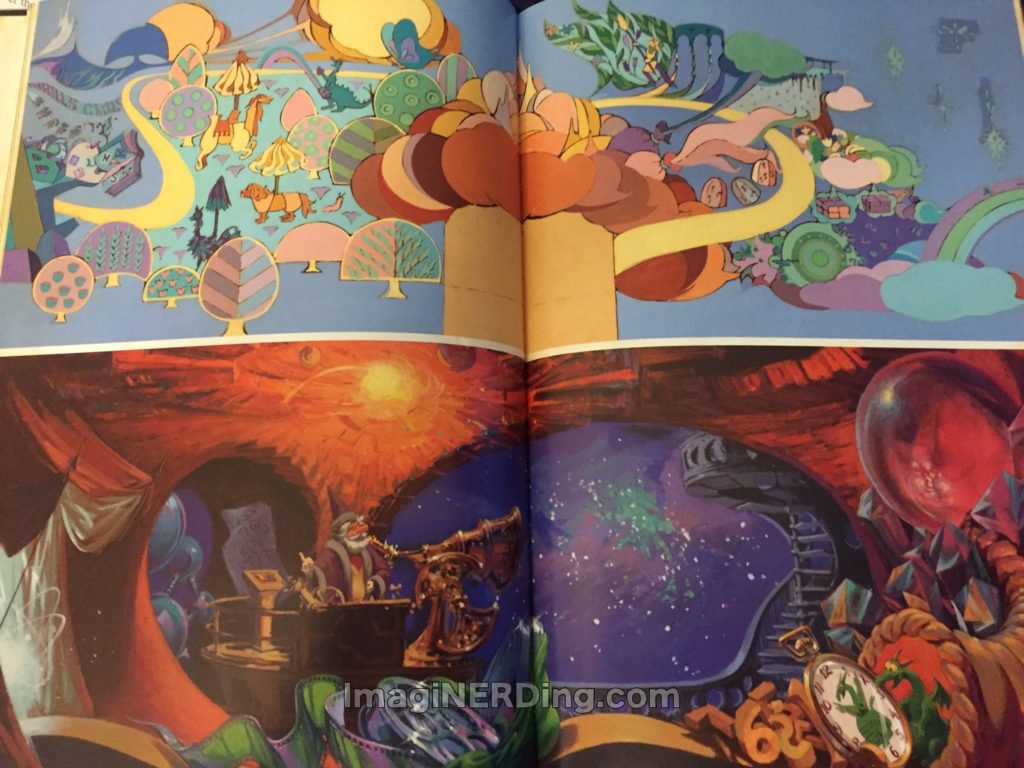 George: It's also very important to note that The Art of Disney's Dragons has an index in the back which annotates every single piece of artwork in the book! This way, you can tell what the artwork was for and who made it. You really need to pick up a copy!
Have you read The Art of Disney's Dragons? Are you going to pick up this latest book release?
---
FTC Disclosure: Copies were provided by Disney Publishing Worldwide for the purpose of reviews. This post contains affiliate links, which means that ImagiNERDing receives a percentage of sales purchased through links on this site.