Cirque Imagine at Carowinds Wows!
Cirque Imagine at Carowinds is a big-ticket spectacular without the price tag!
Cirque Imagine at Carowinds has debuted after months of teasing from Carowinds. I've never seen a Cirque show in person so I was very excited. My wife has been waiting for this show to debut since she first heard about it. Even my twelve year-old walked away enthused and excited.
Cirque Imagine at Carowinds takes place in the Carowinds Theater located in the Carolina Showplace section.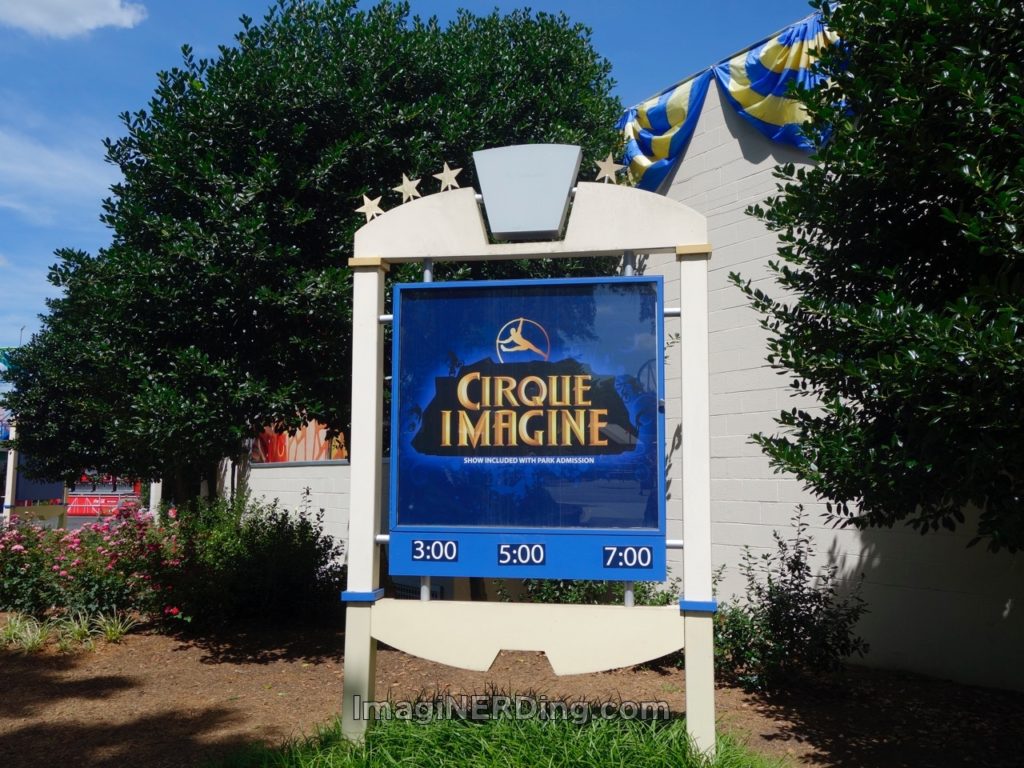 Currently, shows are running at 3:00, 5:00 and 7:00 every day except Tuesdays. The doors open about 15 minutes before the show starts. Sadly, there is no covered queue, so you will be waiting in the sun. The Carolina Theater holds 675 people, so, there should be plenty of seats, except on the most crowded days. And the Carolina Theater is very well air-conditioned. The outside sign states no food or drink. Thankfully, the employees didn't stop anyone from bringing in the refillable mugs. They did stop people from bringing other foods in (like Dippin' Dots).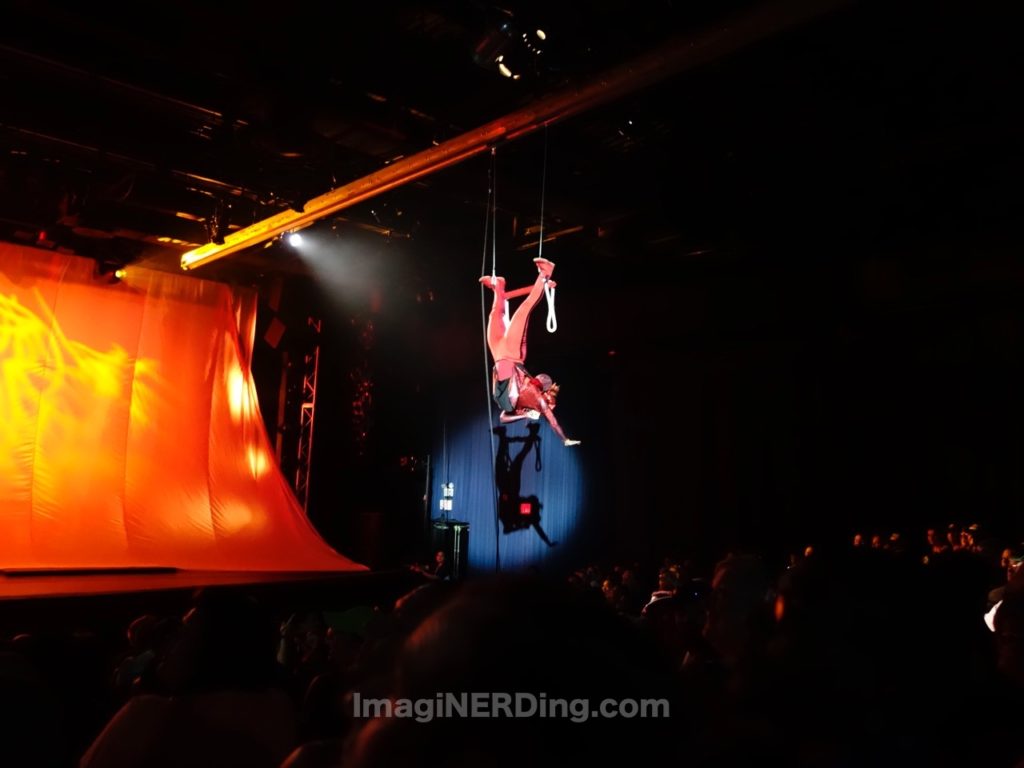 The Cirque Imagine show is about 30 minutes and has about seven different vignettes, so to speak.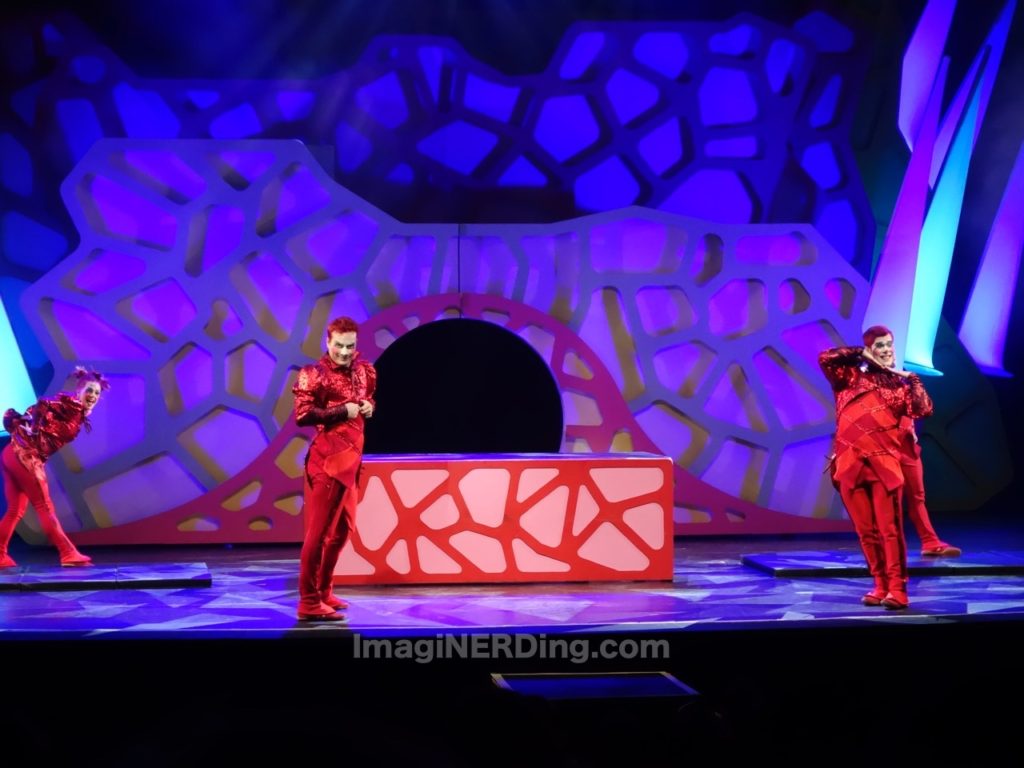 The show was action-packed from the first seconds and didn't let up until the the performers took a final curtain call. Even the middle section with the aerial silks was breathtaking.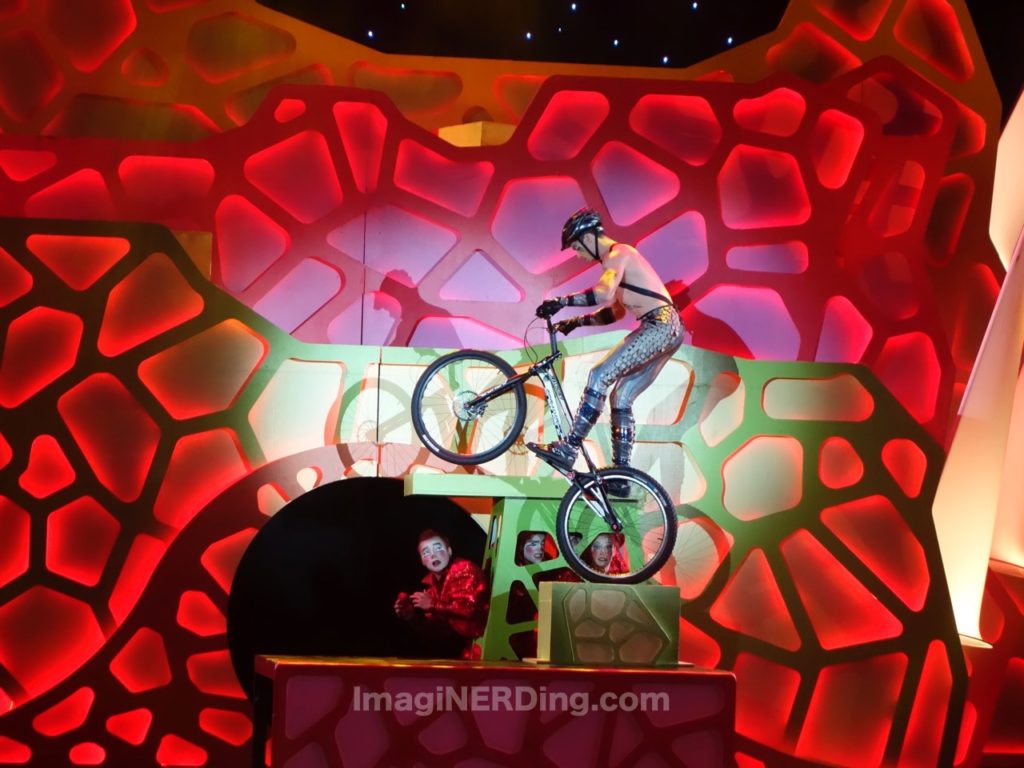 The bicyclist was quite astounding. Each performer showed off some amazing physical feats and strengths. Although you felt that the performers weren't in any real danger, their stunts were still incredible and mind-boggling. Their physical prowess was quite captivating.
The aerialist and the cyr wheel performances added moments of beauty and dare. There really is something to captivate everyone's attention during the Cirque imagine at Carowinds.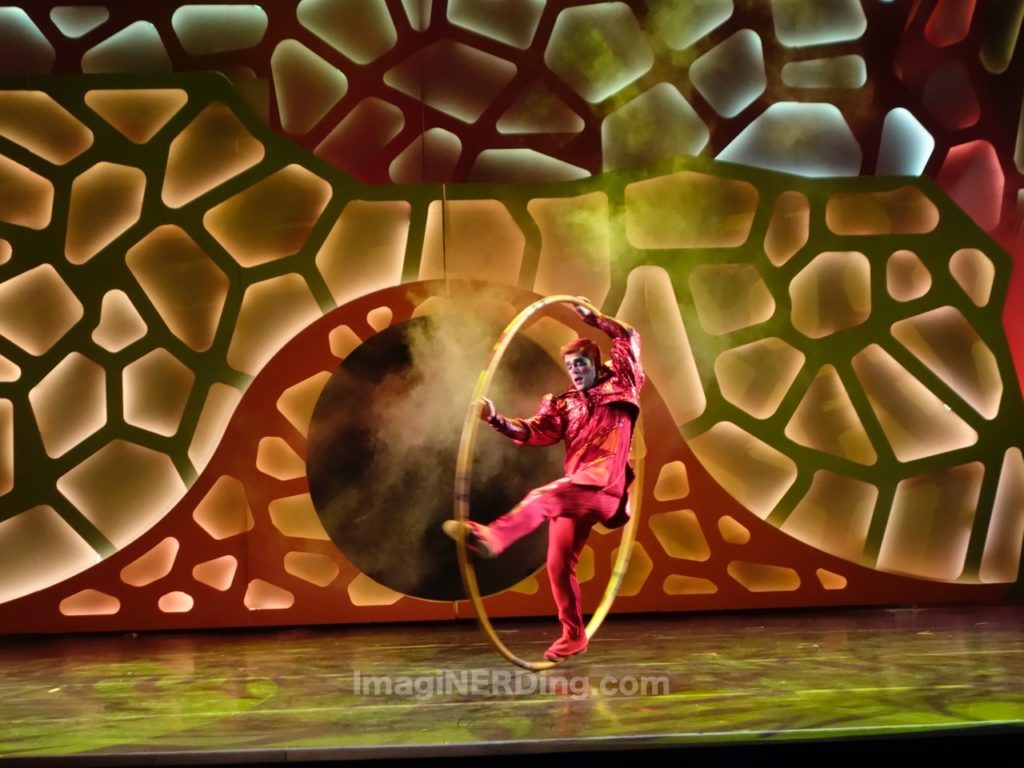 The music and choreography were seamless.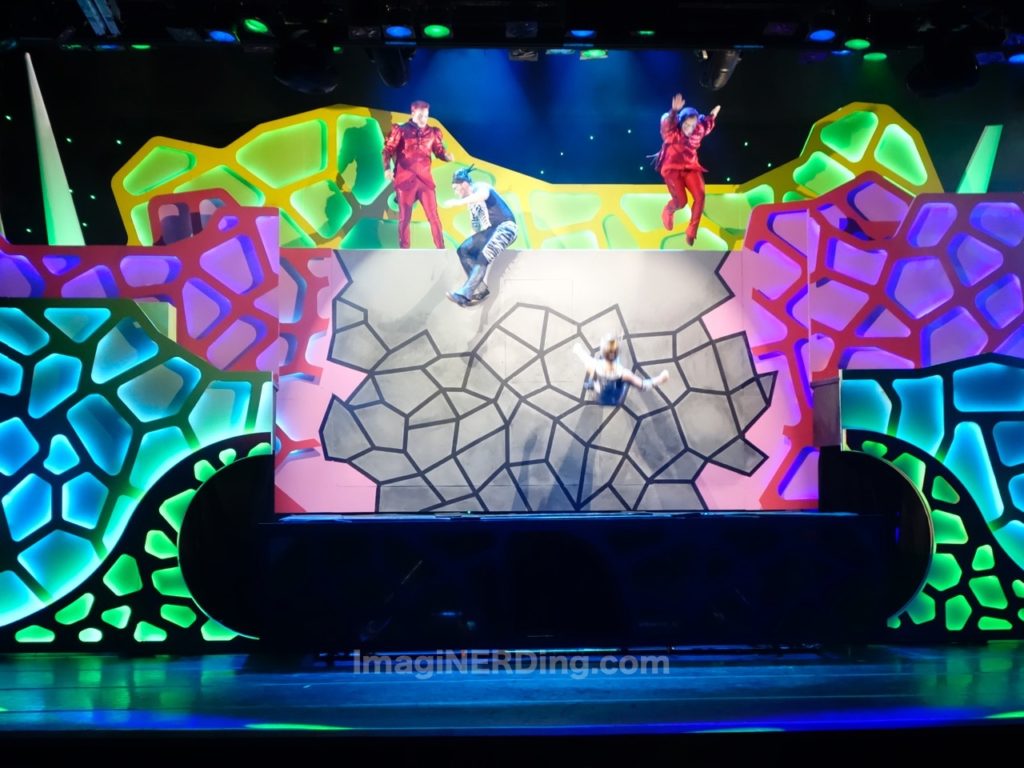 Cirque Imagine at Carowinds offers all of the expectation of a Cirque show. It's sort of like Cirque light. This is a great thing, though. It offers a taste of a theme park show that Carowinds (and other Cedar Fair parks) has desperately needed. It goes well beyond the mish-mosh of a Top 40 or country review stage show and offers something truly stunning. Yes, the trampolines and aerialist are represented, but they work so well on the stage.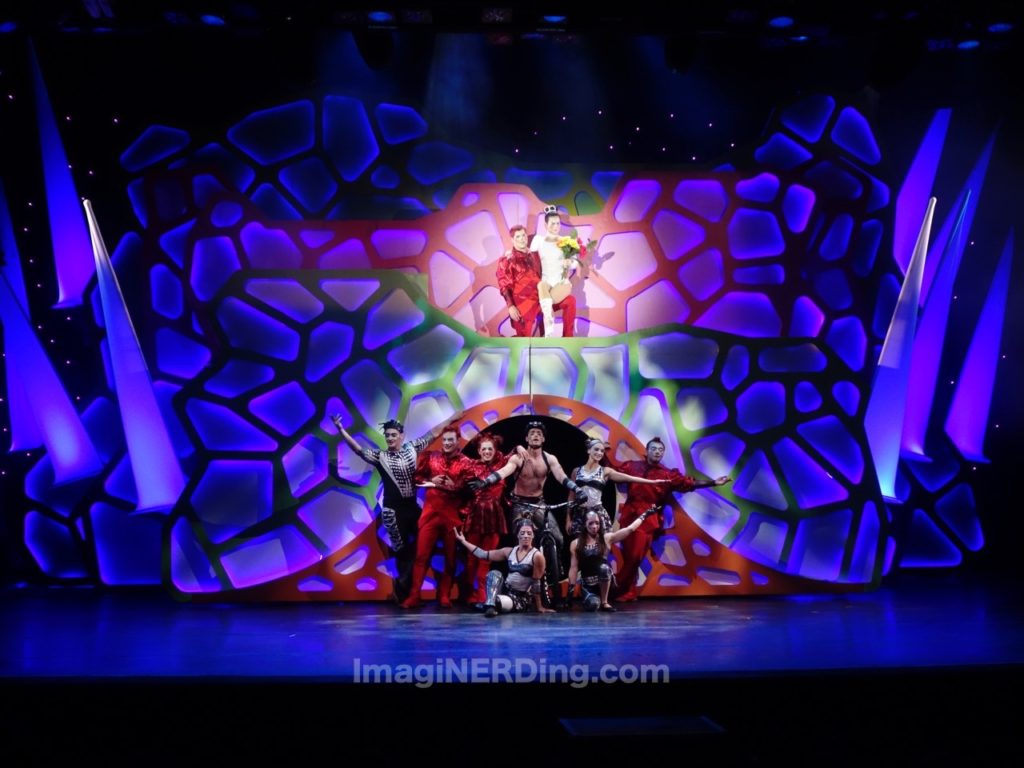 Congratulations to Cirque and Cedar Fair for bringing a world-class show to Carowinds. Cirque Imagine at Carowinds is a wonderful 30 minutes that will add a lot of value to your visit to this unique thrill park. It's a show that rivals anything that you'd see at Orlando-based theme parks. And it's included in your Carowinds admission.
You definitely need to check it out!
Are you going to check out Cirque Imagine at Carowinds? What do you think about this live show?