Finding Dory book: Three Little Worlds
George: We both received review copies of Three Little Worlds from Disney Publishing Worldwide. It's a picture book by Amy Novesky with illustrations by Grace Lee. It's a book inspired by the upcoming Disney-Pixar film, Finding Dory.
Jeff: Dory fever is at an all-time high, obviously, because the first film is so loved. This book seemed like a cash grab at first, but it wound up being quite adorable.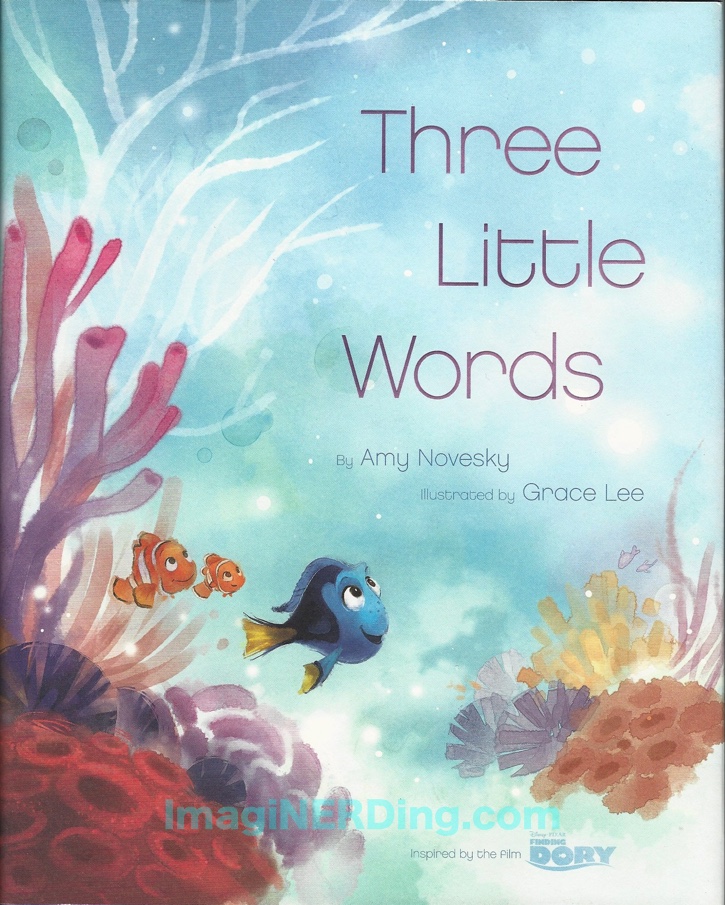 George: There are no real spoilers of the film in the book. As I mentioned, it is a picture book, meaning it's meant to be read to a child or one of the first books that a child reads to themselves. It's a very inspiring tale for kids and parents, which is really nice.
Jeff: When you hear "three little words," most people will think of "I love you." However, here they reference Dory's motto of "just keep swimming" and Dory's perseverance of never giving up on her dreams.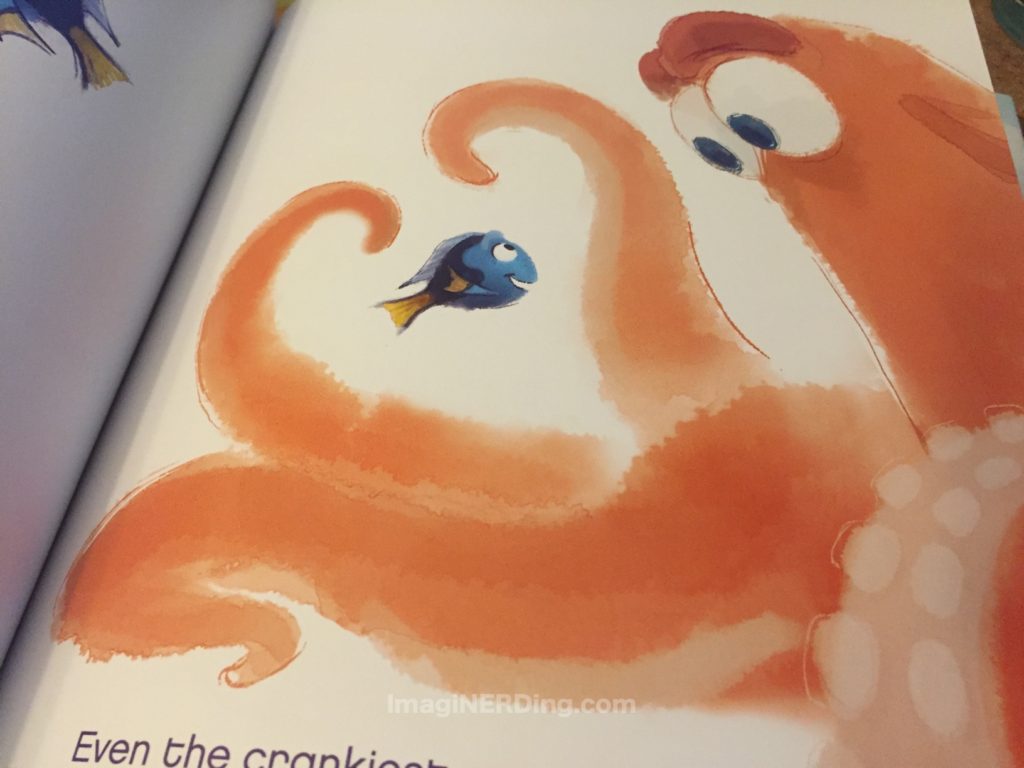 George: It really is a cute and charming story. I'd not hesitate to say it's somewhat uplifting, as well. It's got a very good message that offers the chance for parents and children to talk about what happens in life. Especially when bad things can happen like a fight with a friend of the loss of a family member.
Jeff: It's also a nice re-hash of Finding Nemo, and includes parts of the new film as well. Think of it as "Dory's Greatest Motivational Hits" and you'd be on the right track. But I agree with George, it's good way to get a conversation started with your kids. Also, the artwork is gorgeous!
George: Yes, Grace Lee did an amazing job with the artwork, and that's going to be the major focus of anyone reading this book. Lee's art really envelopes the whole page and is very reminiscent of the film. Lee's work had a very sandy/watercolor feel to it. It was quite enchanting. It's a very cute Finding Dory book with a great message.
Jeff: Exactly. We say this a lot, but maybe buying two copies, one for the book, and one to hang up the artwork, may be in order!
Have you read the Finding Dory book, Three Little Words?
---