Zootopia Review on Blu-ray!
Zootopia review from Jeff and George. Read on to see if the blu-ray release is worth adding to your blu-ray collection.
George: Sadly, neither one of us was able to see Zootopia during its theatrical release. I've heard a lot of good reviews and comments, so I was really looking forward to the film. I stayed away from spoilers, but I'd heard that there was a pretty heavy message about racism in the film. Regardless, my whole family was interested in the film
Jeff: Likewise. It was the first one in awhile I opted to wait until video, and I kind of regret it now, because it is such a different, original tale that Disney put out there. I was pleasantly surprised by how fantastic it was.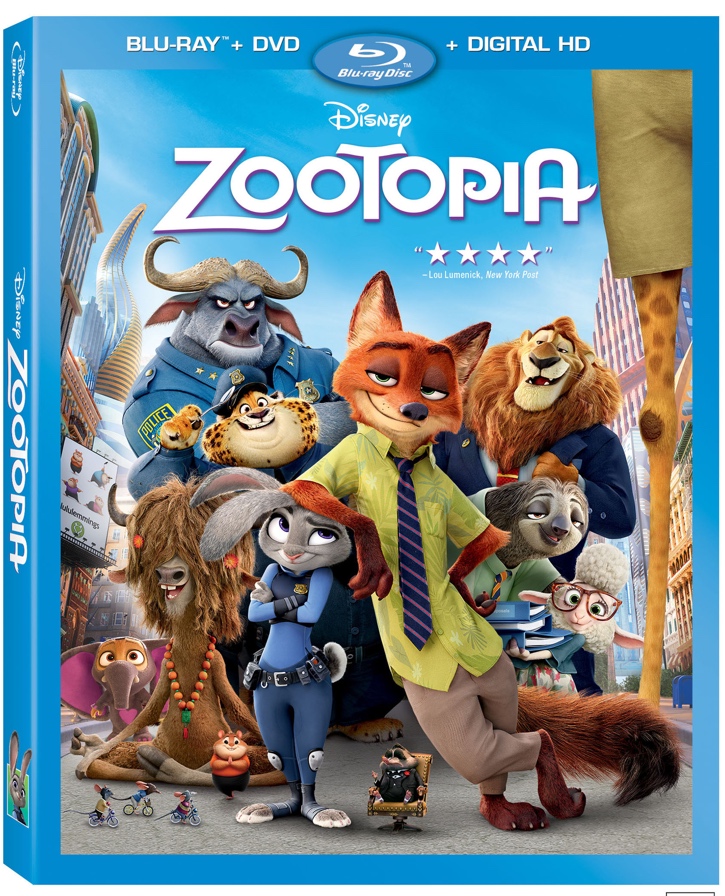 George: The animation and voice-acting were both superb. It looked great and sounded great. I couldn't get over how many different stars were in the film. Some of the character choices were very clever and some were odd. Still, it's a film that made us laugh and think.
Jeff: And I am very surprised at the adult subject matter. To me, this was the perfect way to take problems of today, and not dumb it down, but still make it interesting enough for kids to watch and learn from it. I was fascinated by their process, and thrilled to see how they accomplished it.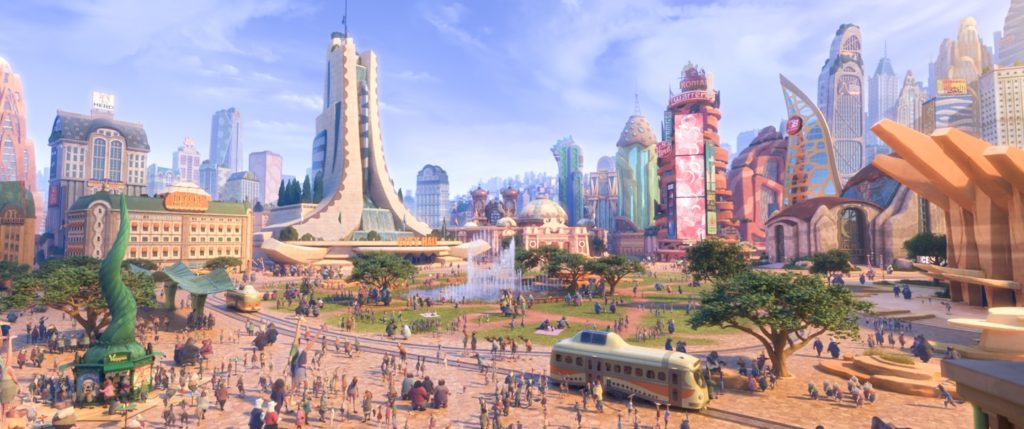 George: This is another one of those movies that a lot of people have seen and there's no sense in mincing over the plot. That being said, the story is very tight and delivered in a way that's surprising. I never expected a buddy film!
Jeff: Nor a buddy film that was so deeply rich in subtle undertones!
George: Definitely. Disney tackles a pretty hefty subject that's going to resonate with adults and children. I think that adults will take a little more away from the film, but all types of audiences are going to enjoy this film. We finally have a film that doesn't present a princess that needs to be rescued or a long-lost-love. It's very refreshing.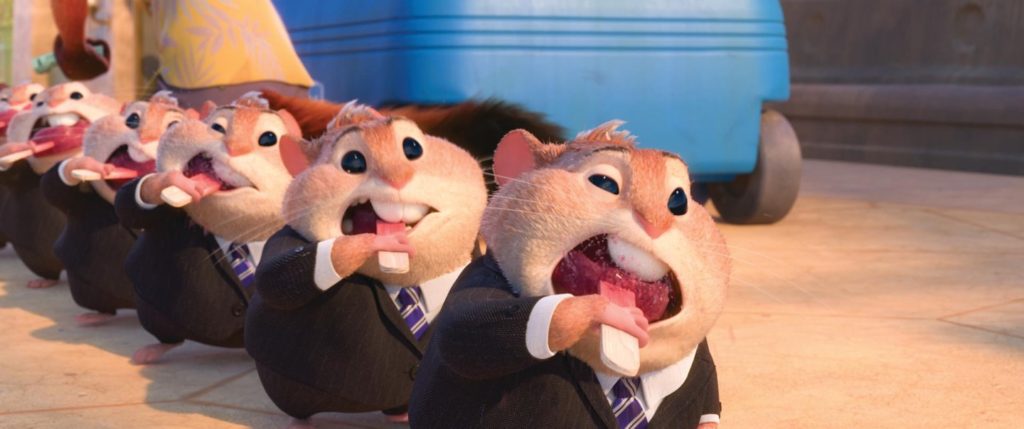 Jeff: In addition to the film, there is a whole host of extras on the disc. For something so packed with special features, I did find it to be a bit lacking. In addition to the deleted scenes and fluff music video, there are plenty of making of featurettes, like how they came up with the world, and the characters, that felt like fluff pieces more than a look at the making of the film.
George: And unlike the classics, there's not as much of a need for the bonus features, but we always look forward to the behind-the-scenes information. Still, with Tangled, Wreck-It-Ralph, Frozen and Big Hero 6, Disney has been on a great roll with the animated features. And in this case, Zootopia, the film, is enough reason to by the blu-ray.
Jeff: Exactly. If you're looking for an original story with a fresh take on the genre, definitely check it out.
What did you think of Zootopia? Do you have your own Zootopia review?
---