Muppet Movie, a blu-ray review
Muppet Movie. Really, is there anything else we need to say? Jeff and George originally reviewed this blu-ray released in August, 2013, on Communicore Weekly.
George: I know that we've both been waiting a long time for Disney to release a blu-ray edition of the 1979 Muppet Movie that is a classic in every sense of the word. With the rebirth of the Muppets with the 2011 Muppets film, it was only inevitable before we saw this release. And it's about time!
Jeff: Finally, with the nearly 35 years anniversary edition, we get to see the original film in all its glory, updated for the high definition age. And boy, what an update it is! The disc is packed with not only a fantastic film but with some pretty great extras as well.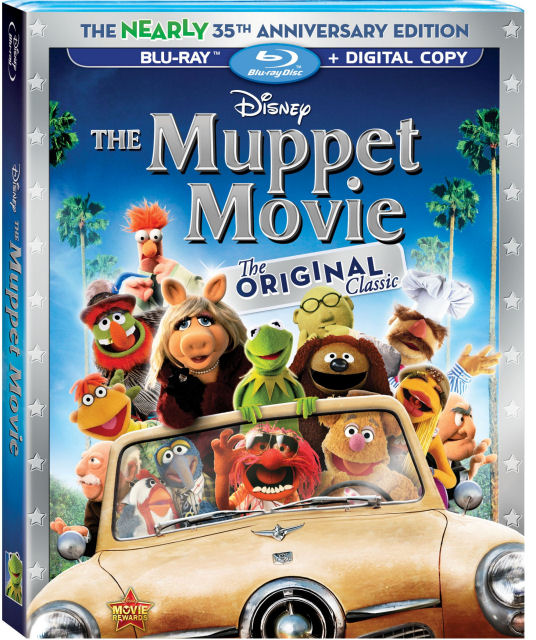 George: I saw this film in the theaters (yes, I'm that old) and it still has all of the charm and humor that I remembered. It looks great on blu-ray. It sounds great on blu-ray and the characters still shine on blu-ray. For the uninitiated the Muppet Movie is a perfect expansion of the show: wacky humor, great music and even greater guest stars peppered throughout the film. There are also some great one-liners. Hey, Jeff. I've lost my sense of direction!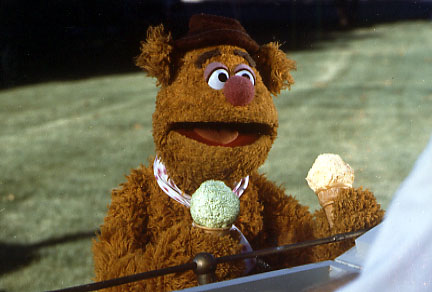 Jeff: Perhaps you should try hare krishna then, George! Watching it with my ten year-old was a delight, because like George said, the humor holds up, even after all these years. Some jokes make be a little dated, but most are spot on. I never heard anyone laugh so hard when Kermit said "Make a left at the fork in the road" and then the car passes a gigantic fork. Alex laughed until it hurt his sides. On top of that, even the celebrity cameos held up, too. Alex was able to point out most, if not all, of the people in the film (but he may just have a lot of pop culture knowledge!).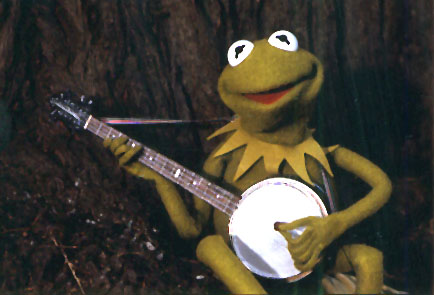 George: Reviewing a film like this isn't difficult; we both worship the Muppets and we're glad to see the film finally on blu-ray. What's difficult is trying to temper our excitement and not sound like corporate shills. I do think our reputation stands for itself, though. There have been a few Disney blu-ray releases that have caused us to scratch our heads. Another great thing about the Muppet Movie is the extras!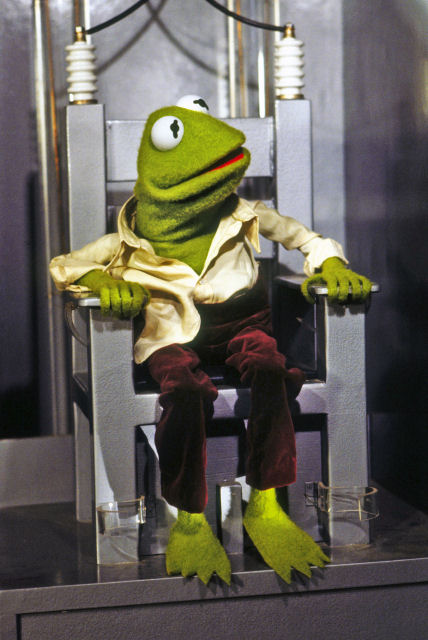 Jeff: That's right! Unlike some of the other blu-rays, The Muppet Movie has a bunch of extras, to where to doesn't feel like a cash grab. For starters, the "intermission" feature is back, which plays something whenever you pause the movie. This originally popped up on The Muppets (2011) blu-ray, and it's been a welcome addition to Disney blu-rays since then! For those of you who are singers out there, you may enjoy the "Frog-e-oke," which plays some of your favorite songs from the film with the words, so you can sing along!
What do you think about the Muppet Movie blu-ray release? Are you going to add it to your collection?
---