Unofficial Walt Disney World Earbook 2015
The Unofficial Walt Disney World Earbook 2015 is the 6th in the series for Yee (he started in 2010) and I'm really glad to see that he's continuing his yearly look at the Walt Disney World Resort. As I've covered before, Yee looks at the entire year at the Florida property, month-by-month, and focuses on the changes. The Unofficial Walt Disney World Earbook does offer a lot of photos, with multiple images per page. The images alone will be enough to trigger fond memories from your 2015 vacation.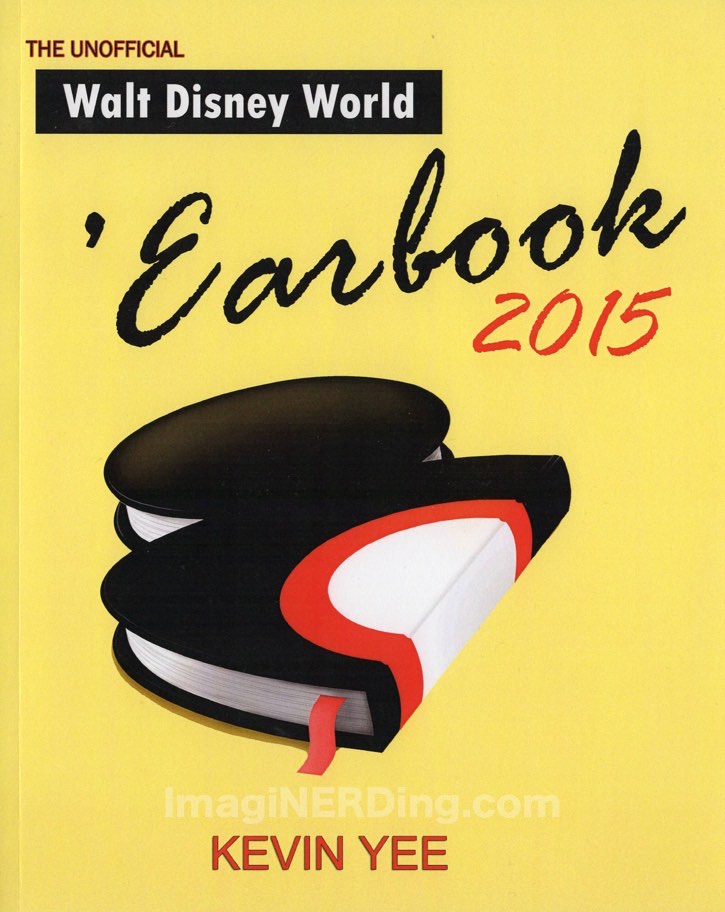 The Unofficial Walt Disney World Earbook is turning into a collection that is going to be more valuable through the years. We take for granted how easy it is to find current information about the parks and resorts. If you've ever tried research when an attraction might have closed in the 1970s or 1980s, you'll notice that you run into a lack of information. Even Dave Smith's amazing Disney Encyclopedia has had wrong dates that I've discovered based on research in official newsletters.
So, having a resource that pinpoints the exact days when an attraction premiered or when it was shuttered is extremely useful. Especially a resource as valid and trustworthy as Yee's Earbooks.
Additionally, Yee offers a look at the resort by picking a day in the summer and offering a look at the hours and all of the entertainment options. He also lists all of the items available during the Epcot Food and Wine Festival with prices. Yee also adds the date that the country booth was introduced. (There's even a page dedicated to some of the items for sale with 2015 branding.) It really is amazing that he was able to take all of this information and compile it into a very usable and readable format. It's not a boring litany of facts, but a well-thought and purposeful title. Some of the changes covered, include: Colortopia; Star Wars Launch Bay; and Club Disney at the new Sunset Showcase.  Yee also looks back at Captain EO, Star Wars Weekends, Magic of Disney Animation, Osborne Lights, the Richard Petty Driving Experience and so much more.
Honestly, there's not much to say except this is the type of book that people are going to love and be truly thankful to Yee for producing. I stand by my statement from previous editions: this is a book that DIsney historians and fans are going to find priceless in a few years. Make sure to pick up a copy right now!
Have you checked out the Unofficial Walt Disney World Earbook 2015 by Kevin Yee?
---