Wings of Life, Disneynature Blu-ray Review
Wings of Life, was released in celebration of Earth Day in 2013. Previous films from the Disneynature label have received critical acclaim and minimal box office success. So, how does their this offering compare? Jeff and George share their thoughts on Wings of Life. This review appeared originally on Communicore Weekly during the blu-ray release.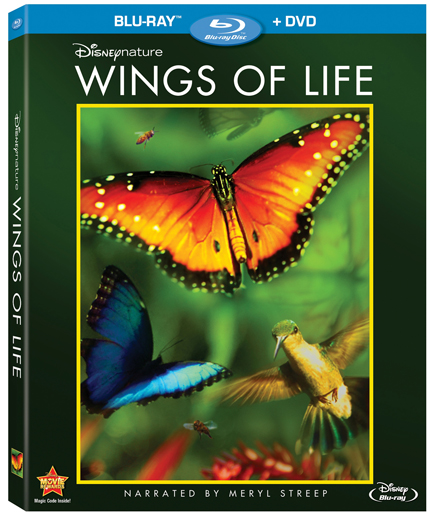 George: We're really big fans of the DisneyNature films in the Taylor household. We have all of them at home and eagerly reviewed all of them. The annual release of the latest one on blu-ray is here and it's probably the most gorgeous and jaw-dropping one in the oeuvre. As much as we ooh and aah'd over the film, there were also some moments that made us a little squeamish.
Jeff: Just like the Taylor's, Casa Heimbuch also enjoys the DisneyNature films. It truly does look spectacular in blu-ray form. I was amazed at how fantastic some of the shots looked. Even things that we have seen a million times before, in countless other documentaries, such as a humming bird in slow motion, look fresh and new here. That said, the film isn't without its flaws.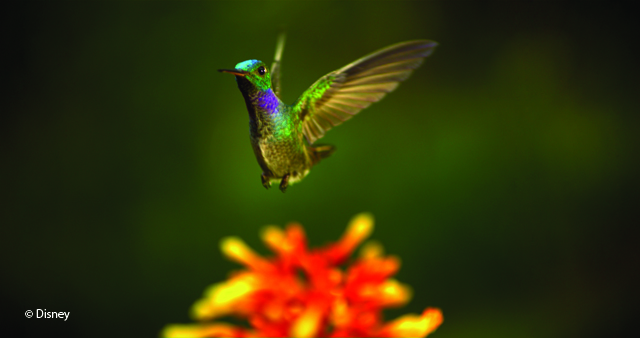 George: Flaws? Are you thinking about the heavy-handed environmental message? Like most causes, there always has to be someone yelling the loudest to get the message across. In this case, the message is that a lot of insects and animals that we might think of as pests are completely necessary for the circle of life. Of course, like most nature documentaries, there are moments when the story supersedes the actual process of life. Did I mention there were several times I had to avert my eyes?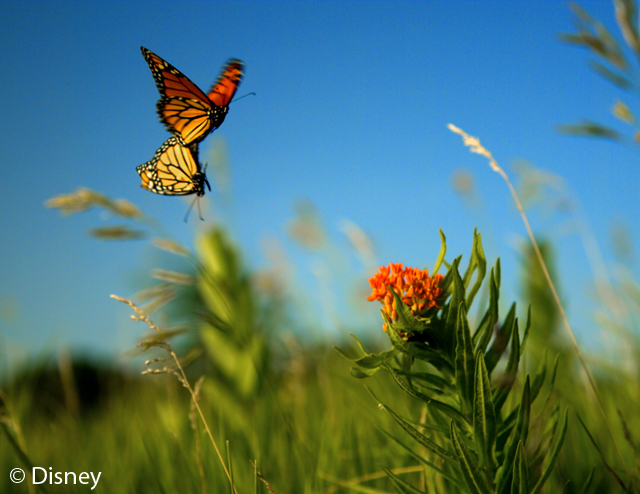 Jeff: Exactly. My main problem with the film was that, unlike other DisneyNature films, Wings of Life really had to force a "story" in our face in order to make it work. Some of the messages it was trying to convey were lost in the jilted, overly dramatic narration. It took me out of it, and I sometimes struggled to get back in. Even at 88 minutes, it seemed to go on too long.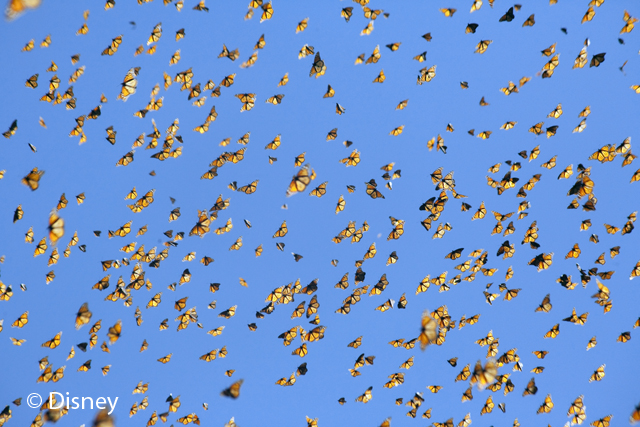 George: I think you've nailed it with the overly dramatic narration. I was trying to picture an appropriate outlet for the film, because it wasn't a great family film and it's not a great educational film. It's too generic for high school and college, yet too kinda gross for elementary schools. As I mentioned earlier, the film is jaw-dropping gorgeous and there were many scenes in which we found ourselves rewinding it (can you rewind a blu-ray?). Sadly, there were no special features. I'm always interested in seeing how they filmed the DisneyNature features, especially when they have to get close up to the creepy-crawlies.
Jeff: I think the lack of special features is one of the things that kind of hurt the film a lot. I really enjoy the behind the scenes on the other DisneyNature films, even though some of them were brief. It's always a great insight into the film-making process, and it fascinates me. Unfortunately, I think the lack of any of that hurts the re-watchability of this film. But as George said, it sort of gets stuck, audience-wise, by trying to balance between them, and having a hard time finding the right tone. Again, though, it is a truly gorgeous film, and that alone makes it at least worth of a weekend rental.
Have you seen Wings of Life? What are your thoughts on this entry in the Disneynature series?
---