Pixar Short Films Collection 2, a review
The Pixar Short Films Collection 2 was originally released in 2012. Jeff and George reviewed in on Communicore Weekly (the Greatest Online Show™) during the original release of the blu-ray. Enjoy this Retro-Review!
Jeff: If you've ever seen a Pixar film, you know that they always show a short film before the theatrical release. And I'd say that 100% of the time, the short film is incredibly charming and heart warming. Pixar is known for their feature length masterpieces, but I have to say that their short films are what really connect with me. So, needless to say, I was happy when they announced they were releasing the Pixar Short Films Collection 2.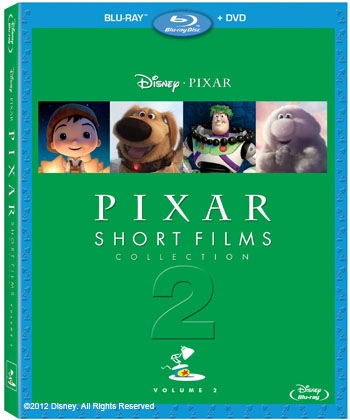 George: The short films have been used as a training ground for up and coming directors/producers. This gives them an opportunity to stretch their wings a bit and try some new flight paths. I also love the short films because Pixar will take a lot of chances with new styles, methods of storytelling and techniques. When the review copy came in, I was thrilled to watch it!
Pixar Short Films Collection 2 included shorts:
Your Friend the Rat (2007)
Presto (2008)
BURN-E (2008)
Partly Cloudy (2009)
Dug's Special Mission (2009)
George & A.J. (2009)
Day & Night (2010)
Hawaiian Vacation (2011)
Air Mater (2011)
Small Fry (2011)
Time Travel Mater (2012)
La Luna (2011)
Jeff: For the most part, you've seen all of these shorts before. They're even included on the DVDs/Blu-Rays of the films they were packaged with. It's nice to have them all in one place, though. But, the real star of the show here are all the extra features they jammed onto the disc. I personally thought that the audio commentaries included for each short were very informative, and showed an interesting thought process behind each one.
George: I agree that the extras were really good. I would balk at purchasing this collection just for the shorts, but the extras add enough to justify the purchase. What I noticed right away was that there were more shorts with established characters than before. The first set had three (out of twelve) shorts from feature films. Volume two has seven (of twelve) short films with established characters. Granted, the shorts helped expand the stories of the films, but it seemed like Pixar was not being as creative as before.
Jeff: I think, earlier, it was the case of trying to establish themselves as storytellers. Now, they have a vast array of story universes to choose from when it comes to making shorts. I will definitely agree that this causes them to sort of lose a bit of their creativity. That's not to say that their animated shorts based on Toy Story or Cars (OK, well, maybe just Toy Story) aren't good. But I really feel like their original, short films are their strongest asset to this set.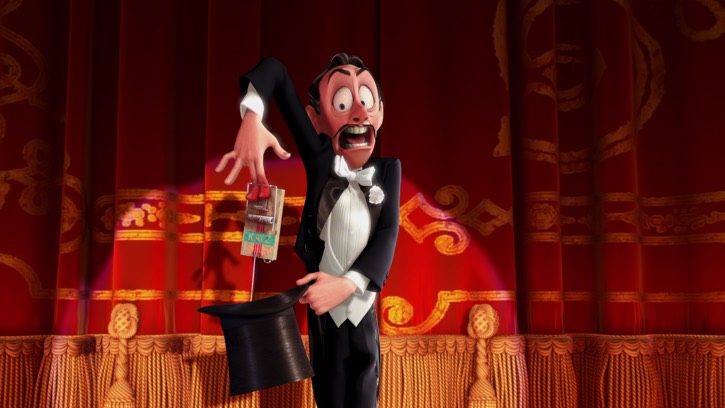 George: To me, the standout short has always been Presto. Pixar has done a great job of animating physical storytelling and they reached a new high with Presto. It was much more of a Tex Avery short than a Disney short. It is also the one that makes us laugh uncontrollably each time we watch it.
Jeff: I also think that the short student films, included in the bonus features, are a big win. Showcasing the early works of John Lasseter, Andrew Stanton and Pete Docter, they really do show a progression of story telling and film making for each director, and it's fun to see some of their original work. And, as expected for a Pixar collection, the Blu-Ray transfer looks incredible on HD TVs, with every line being crisp and the colors really popping. Overall, this one is a definite buy for me.
Did you pick up the Pixar Short Films Collection 2 on blu-ray? Which one is your favorite short? Tell us in the comments!
---