Crystal Palace Vintage Walt Disney World Images
The Crystal Palace restaurant at the Magic Kingdom has gone through a few changes over the years. I looked at some vintage Walt Disney World images (from the fantastic 1979 book, the Magic of Disneyland and Walt Disney World) earlier, for this post, I want to do a little theme parkeology on the Crystal Palace.
Crystal Palace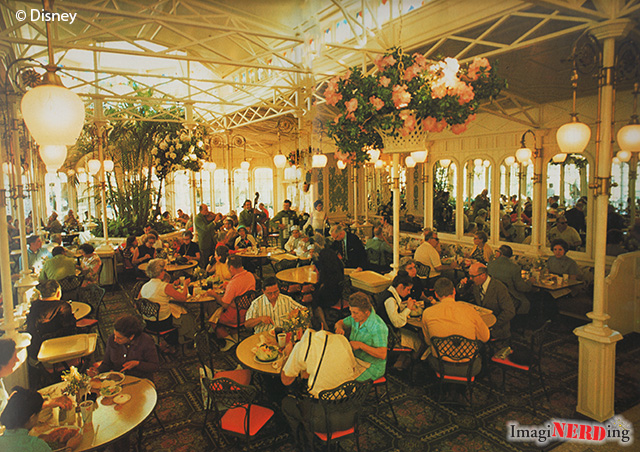 I had to do a little photo editing on this full-spread image of the Crystal Palace restaurant at the Magic Kingdom. Notice anything in particular? It does seem like the clientele is a wee bit older than we'd see today (a lot less strollers, anyway). When Disney World was being designed, it was always felt that the majority of guests would be from the state's large retirement population. Also, these are regular park guests and not cast members chosen and posed. And you can see actual food!
The first thing that I noticed, though, was the carpet!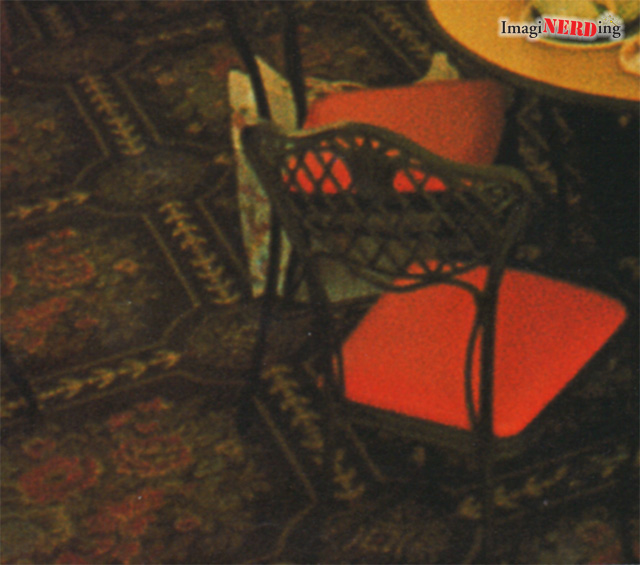 OK, so the chairs are pretty cool, too. It's so rare to see any photographic documentation of flooring inside of shops and restaurants. This looks like a great Victorian print, no? I was surprised at how institutional the tables actually were.
Notice anything else?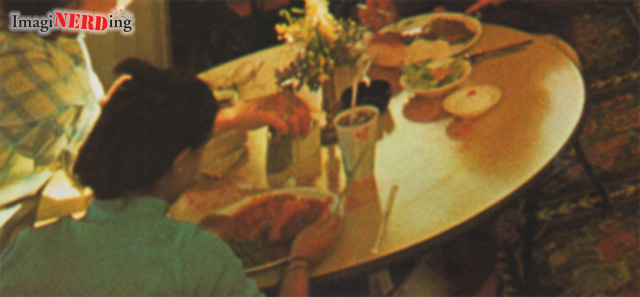 Food!
It was so difficult to get a good scan of the food.  It looks like peas and sweet potatoes. There's also a small salad, a dessert of some sort and a great cup!
And trays!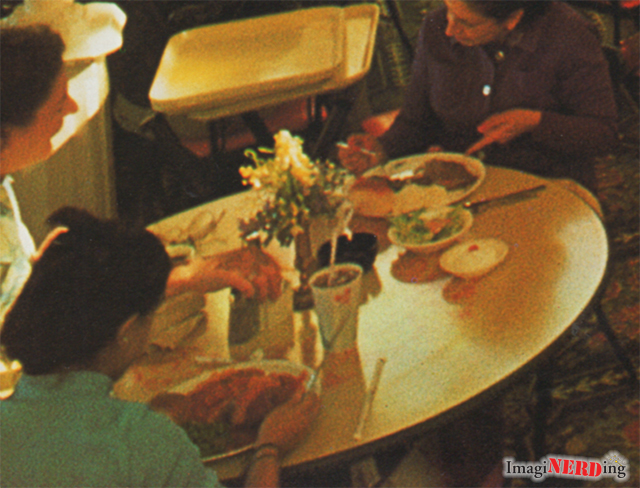 I'm surprised to see a rather plain tray, but I wonder when Disney started designing custom trays.
There's another close-up of food. A larger salad and another cup! There's a dark blue cup behind it. I wonder if that's the one for sweet tea.
Next up: lights!
You can see the decorations on the lamps, which look like a flower design. Also, notice the brass-like decorations on the poles.
For this last detail of the Crystal Palace, check out the wall decoration.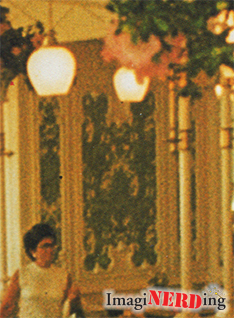 I'm wondering if that was fuzzy wallpaper or just paint. Anyone remember?
Do you remember eating at the Crystal Palace before it became a spot for Winnie the Pooh and Friends?
---