Star Wars Galaxy Hunt Game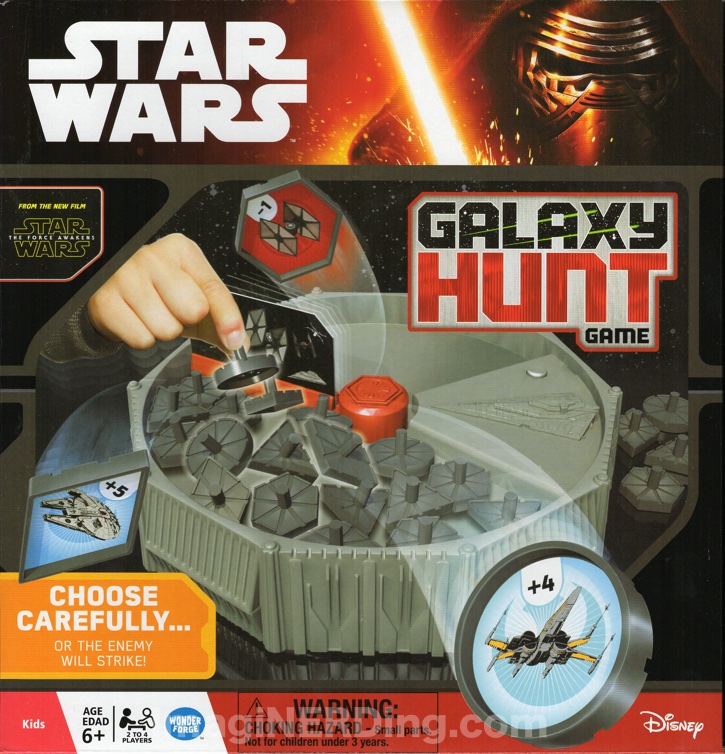 The Star Wars Galaxy Hunt game from Wonder Forge showed up with a few other review games. Star Wars Galaxy Hunt is set up for two to four players and is recommend for children 6 and up. This was a very easy game for to people to play and I can see how it would be very competitive with three to four players. And rather loud! But that's a good thing.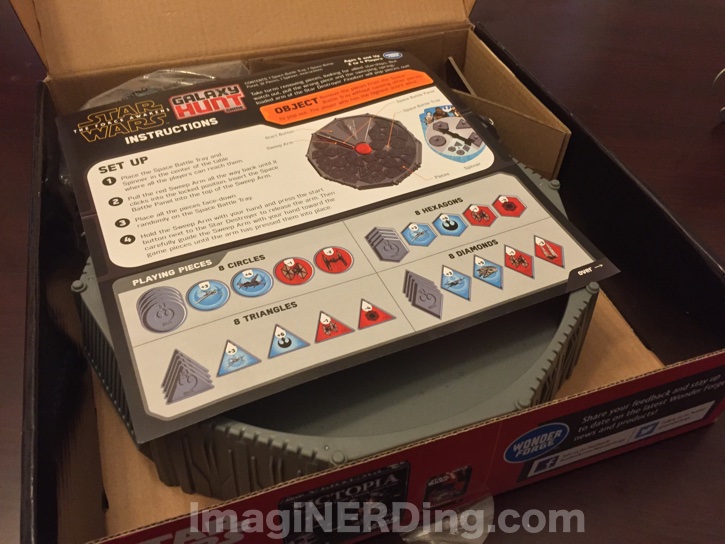 The box was very simply packed and the loose pieces were in a plastic bag. The game was very easy to set-up and the included instructions were clear, simple and concise.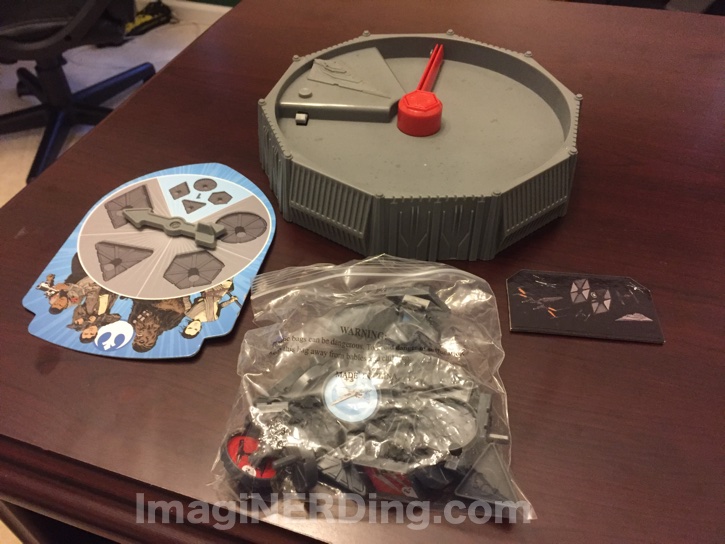 We had the game set-up and we were playing Star Wars Galaxy Hunt within just a few moments.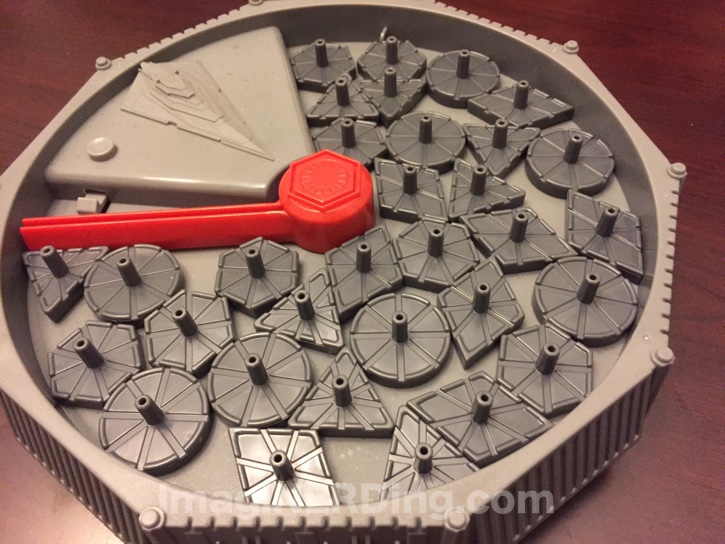 The game play reminded me a little bit like Perfection. Just a little. You had to pull out the pieces without knocking out the others.
Star Wars Galaxy Hunt Gameplay
You fill the Space Battle Tray with the pieces, all face down. There are two sets of pieces: the Resistance and the First Order. The first player spins and removes a pice for the designated shape (circle, diamond, hexagon or diamond). The red arm in the image is the sweeper arm and it places pressure on the pieces. If you remove a Resistance piece, you keep it and get points! If you remove a First Order piece, then you keep it and subtract the points. The sweeper arm will move when you remove pieces. Any pieces that are knocked out by the arm are put into the discard pile.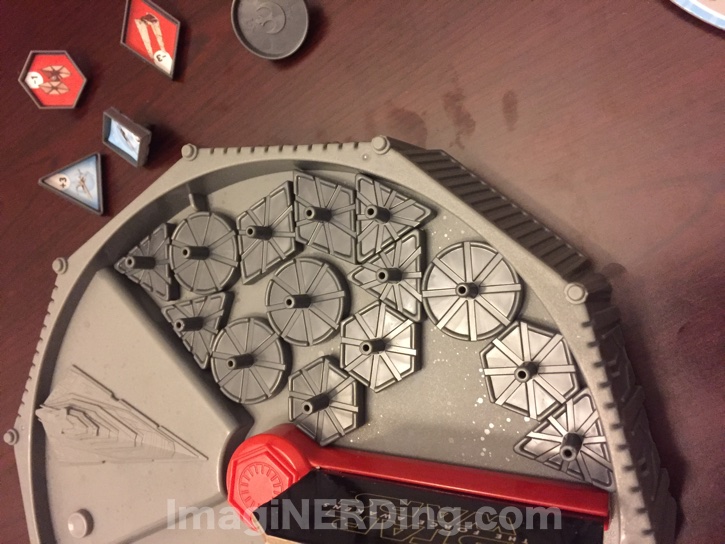 The game gets pretty intense once most of the pieces are removed. Each removal makes the sweeper arm move more. And more pieces pop out. So, you have the opportunity to knock out some high-point pieces and some negative pieces.
We played two games in a period of about 10 minutes. It was very easy to set-up and I could see my 12 year-old checking out the remaining pieces of the Space Battle Tray to see which one might cause the least amount of collateral damage, so to speak.
The gameplay seemed fairly random, as far as the scoring. I won the first game by a landslide and my 12 year-old won the second game by an even bigger landslide. But, the important things is that we both had a great time and he wants to play it again! He's already mentioned playing Star Wars Galaxy Hunt with his friends the next time they come over.
Are you going to add Star Wars Galaxy Hunt to your board game collection?
---