Disney in the 1970s was a very weird time. Not only for the movies, but also for their internal publications. The following images are from a few of the Eyes and Ears employee newsletters from the 1970s.
Mickey licking his lips? And the turkey presenting a wedge of Swiss Cheese to the mouse? Maybe in trade for his life? I'm not sure that this image would pass the corporate lawyers, today. Or be in good taste!
---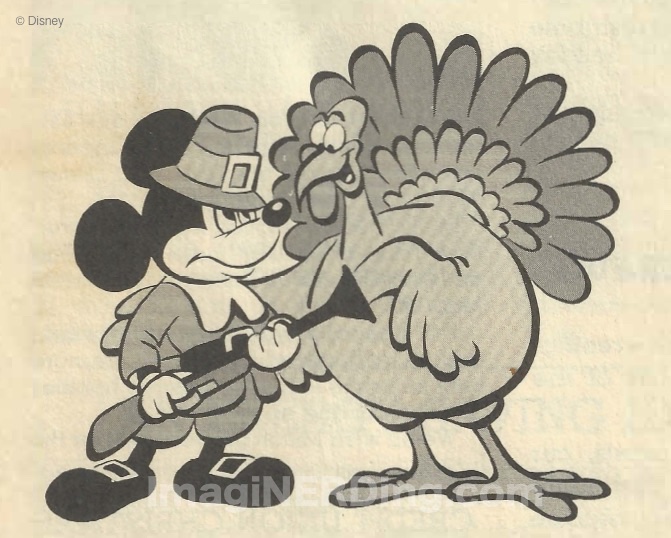 So, the turkey has his finger stuck in the barrel of the rifle. And Mickey has his hat cocked a little forward, maybe to show his determination. I guess the turkey has his wing around Mickey to offer his friendship?
---
So, now the poor turkey has to go up against Donald Duck who has a chef's hat and a pot. The turkey is sweating it out, with an interesting sandwich board.