Disney Aladdin on Blu-ray: A Whole New World?
George: The blu-ray release of Aladdin is finally here! This is a movie that I've owned on VHS, laserdisc, and DVD. Even though I've seen it close to a million times, I'm still excited for it to get the blu-ray treatment.
Jeff: I've been (impatiently) waiting for this blu-ray for years now. I've always loved Aladdin, and knew it was just a matter of time before the blu-ray came out. Thankfully, it is here, and man, does it look gorgeous. Seriously, the colors pop and it just looks fantastic in high definition.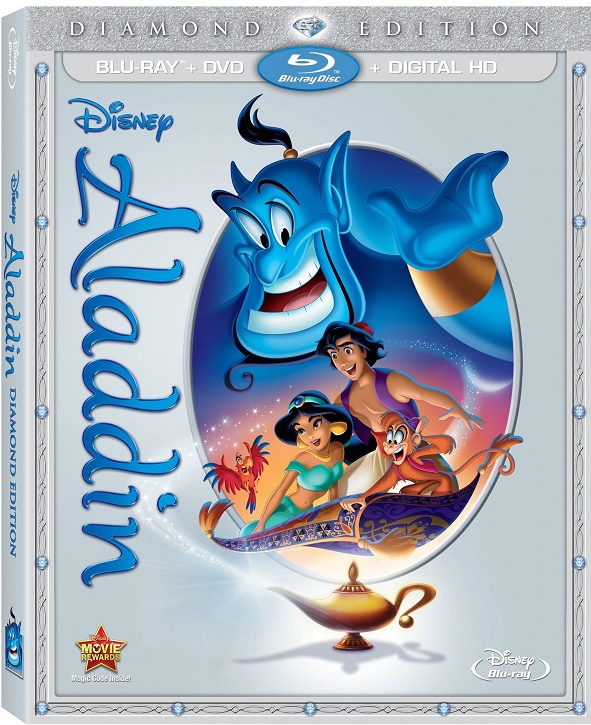 George: Yes, Aladdin on blu-ray looks and sounds great! When I posted online that I had a review copy, a lot of people asked me if there were any Robin Williams tributes or specials. And there are two that focus on the late Mr. Williams. The main special feature is The Genie Outtakes, in which the two directors and the lead animator discuss meeting Robin Williams and what it was like let him riff in the studio. The second special feature is geared towards kids and really looks at the real people behind all of those crazy voices from the Genie.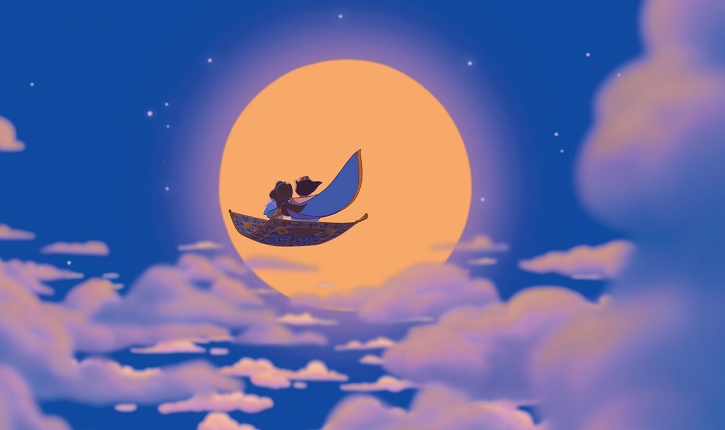 Jeff: It's worth mentioning here that the features are ALL really good, but especially the ones about the late Robin Williams. Also new to the disc is Creating Broadway magic, a 19 minute look into the making of the Broadway show, which is really in depth. Unboxing Aladdin looks at the Easter Eggs of sorts included in the film itself. there is also a bit where the two directors discuss their early days at Walt Disney Studios in the 90s, how they met, and why they work so well together. And of course, all the older features, including the 70 minute "Diamond in the Rough" documentary, are included as well.
George: So, Aladdin on blu-ray is definitely a purchase!
Are you going to add Aladdin on blu-ray to your collection?
---