Successful Season of Operation for The Locker Network in Herschend Family Entertainment Parks
Dallas, TX, October 2015 – The Locker Network is pleased to announce a successful season of operation in three Herschend Family Entertainment (HFE) parks – Silver Dollar City, Dollywood's Splash Country, and Dollywood. Approximately 1,700 keyless electronic lockers were installed at no cost with The Locker Network managing every aspect of the locker service.
The Locker Network was established to provide clients with an intuitive, highly secure, first class storage service for their guests and a hassle-free revenue stream. Their lockers have been specially designed to handle the high volume usage and heavy wear common in park operations.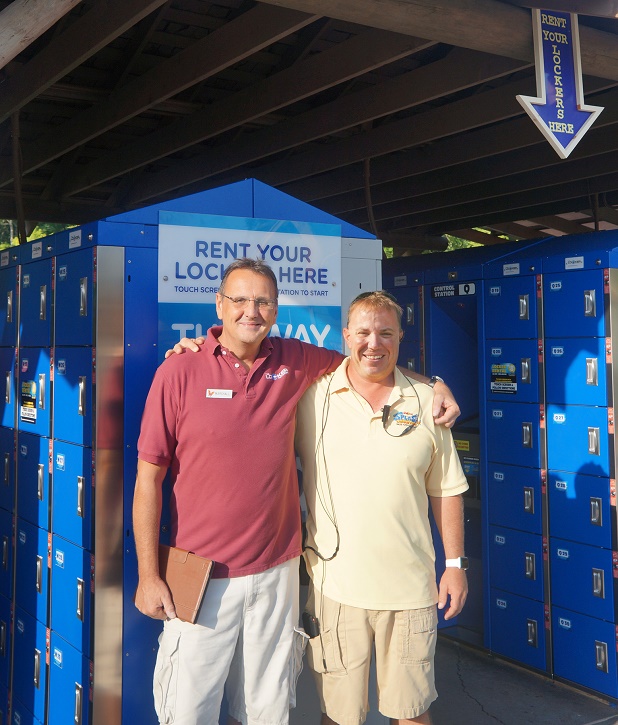 "The Locker Network has come in and revamped our locker operation from the ground up and helped increase overall performance and revenue with a world class product and team."  Praised Mike Brown, General Manager of Dollywood's Splash Country.
With an extensive product range including the Floating Locker System that allows guests to be able to transfer their possessions to other locker locations throughout the park with only a one-time fee paid at the start. The Locker Network is the best choice for short or long term, secure storage needs.
---
About The Locker Network
The Locker Network, a subsidiary of Helix Leisure, is a leading manufacturer and supplier of advanced keyless networked electronic locker systems to leisure and entertainment facilities worldwide. The Locker Network draws on a legacy of 55 years of experience in the entertainment and game industry. The Locker Network is chosen for their outstanding reliability, ease of use, high levels of security and comprehensive support and monitoring. Incorporating the latest touch-screen technology, multi-payment and multi-language options and secure access control, your guests can rent a locker easily and quickly.
The Locker Network will help you to determine an optimum locker configuration and revenue model to suit the needs of your location. Once installed, the exceptional durability and performance of the lockers means very minimal to no staff supervision is required, allowing you to focus on your core business. For more information, please visit www.thelockernetwork.com.