We were teased with an image at the Carolina Harbor media day back in August. It was obvious that Carowinds was going to add some sort of Plants VS. Zombies attraction. Carowinds just sent out several images and a press release.
---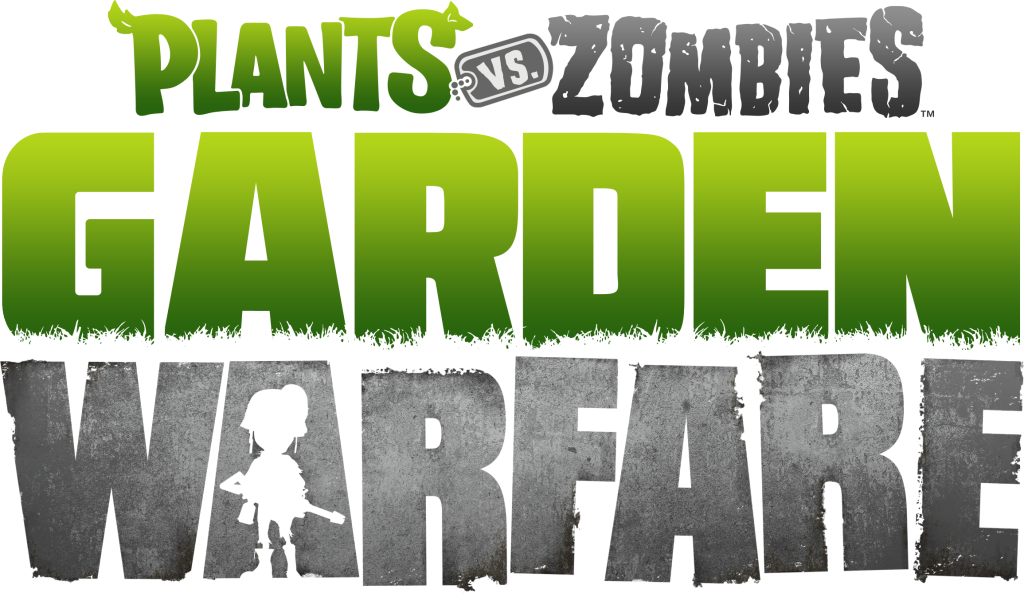 New Park Addition Will Feature An Exclusive Experience from Plants vs. Zombies Garden Warfare Franchise
Charlotte, N.C. (October 8, 2015) – Carowinds, the premier entertainment destination of the Carolinas, and PopCap Games, creator of some of the world's most beloved video game franchises, and an Electronic Arts Inc. (NASDAQ: EA) studio are leading the charge as innovators in the amusement park industry by announcing a new digital experience. Carowinds will open the world's first intra-active 3-D game experience, Plants vs. Zombies™ Garden Warfare: 3Z Arena, in spring 2016 – adding to the park's family line-up of thrills for all ages.
An intra-active experience means the game allows players to interact with the opposing team's screen. Guests will step inside the state-of-the-art Plants vs. Zombies™ Garden Warfare: 3Z Arena complex decked with 3-D technology, massive screens, surround sound and motion-based seats, to enjoy outrageous and imaginative encounters with their competition. Teams will compete in the Plants vs. Zombies Plants vs. Zombies™ universe during an almost five minute backyard battle, where they'll shoot screens with blasters and track their scores as they go.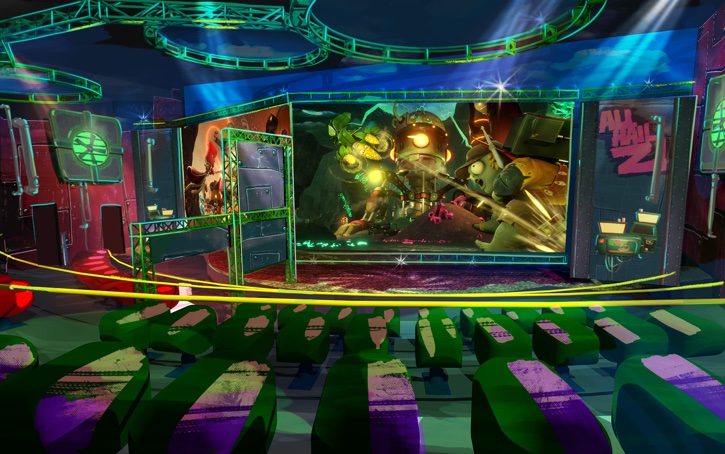 "Plants vs. Zombies™ Garden Warfare: 3Z Arena is another example of how Carowinds is committed to bringing unique and innovative experiences that the entire family can enjoy together," said Mike Fehnel, Carowinds, vice president and general manager. "This wildly popular brand has such a universal appeal and aligns perfectly with our promise to deliver the best day experience ever."
The new attraction, exclusive to Carowinds, will be based off the Plants vs. Zombies™ Garden Warfare franchise – a hilarious and over-the-top shooter videogame series that drops you into a crazy, all-out battle between plants and zombies in their fight for suburbia. The newest release from the franchise, Plants vs. Zombies™ Garden Warfare 2, will also launch spring 2016 and for the first time, zombies have taken over and plants are on the attack. Players will be able to join the battle with new characters including Super Brainz, a zombie super hero who thinks he's an 80's action movie star, and Citron, a bounty-hunting orange from the future.
"We're always striving to create new and unique ways for people to experience the Plants vs. Zombies™ universe," said Jeremy Vanhoozer, Senior Creative Director, Plants vs. Zombies franchise. "Our franchise is all about creating fun moments and doing things differently. This first-ever interactive Garden Warfare attraction from Carowinds will be unlike anything people have seen before and we can't wait for them to experience it next spring."
Additional information on Plants vs. Zombies™ Garden Warfare: 3Z Arena includes:
68 motion-based seats equipped with hand-held laser devices
Nearly 3,600 square foot arena
Two 14'6" x 26' screen with independent 5.1 surround sound
The attraction will run approximately ten times per hour to accommodate between 600-700 people
Players will be able to purchase photos in the Plants vs. Zombies™ Garden Warfare: 3Z Arena retail store
Plants vs. Zombies™ Garden Warfare: 3Z Arena will be located inside the newly transformed Action Theater located in the County Fair section of the park
Guests will be able to play all season long by purchasing a 2016 season pass or renewing their current season pass for the lowest price of the year. For more information, visit carowinds.com.