Fort Wilderness Trailers
I ran across this article showcasing the new Fort Wilderness Trailers. Well, new for 1977, that is. Did you ever get to stay in the Fort Wilderness trailers?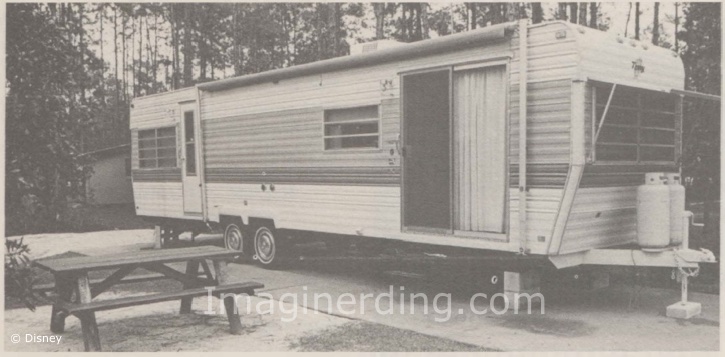 FORT WILDERNESS SETTING UP NEW TRAILERS

By: Vern Conner, EYES & EARS Area Reporter

In a contract with Fleetwood Enterprises, Fleetwood Trailers have become the official travel trailer of Walt Disney World, replacing the older Airstreams. Much like the Airstreams, the Terry Trailers will rent for up to seven-days at a time, and come equipped with color TV, stereo, pots, pans, dishes, dishwasher, and even daily maid service.

One big difference, however, will be in the size. The Terry Trailers are the largest available; they're 35 feet long with a section that slides out to give greater living room and bedroom area.
---
In 1973, 10 new Airstream Trailers were delivered to Fort Wilderness. They slept six and cost $25.00 a night.
A caravan of 10 shiny new Airstream travel trailers have arrived at Fort Wilderness and soon will begin serving as mobile campground hotel rooms for our guests.

Now featured at Fort Wilderness, the luxury travel trailers come fully-equipped with plush carpeting, a complete line of household goods, dishes and even silverware.