Never Built Los Angeles by Greg Goldin and Sam Luell
George: Sometimes a book comes along and unexpectedly blows your mind. Never Built Los Angeles by Sam Lubell and Greg Goldin is one of those books. I kept wishing for more of the book and for it to cover more than just Los Angeles and its environs. Basically, this book is a catalog of the Los Angeles that could have been and almost was.
Jeff: It's basically like looking into the past, and seeing an alternate future that could have been; like with Back to the Future Part 2, but with less gigantic buildings with Biff's face on them. The book does an amazing job of breaking down the "what if's" into sections, and seeing what Los Angeles COULD have received, had the support, funding, or various other things been there to help it be built.
George: As an armchair architect (I'm terrible at math), I thought this book was amazing. It's broken down into types of building/development plans and offers ideas from well over 100 projects spanning Los Angeles' history. The authors include relevant models, plans, drawings and anything else they could find in different archives. They also interview architects and critics about the projects to place them in an overall context. It's more than just a look at "what could have been" but also what was happening in the area.
Jeff: For those of you who have watched How I Met Your Mother, you know how the gang would all tune Ted out as soon as he started talking architecture, because it was so boring. Classic Mosby! Anyway, this book is the complete opposite of that. It manages to keep the material accessible, interesting, and actually kind of fun. I learned a LOT from almost every single section I read, and was pretty fascinated by the stories behind the projects.
George: Beyond just focusing on Los Angeles, there are some sections that Disney fans (and amusement park fans) will really enjoy. The authors look at two potential World's Fairs, the early Disneyland, Venice Amusement Pier and the LA Zoo project. The section on Nat Winecoff's Bible Storyland is pretty telling. Winecoff, a former Disney exectutive tapped Bruce Bushman to design most of the nascent park idea. Bushman took many of the design ideas he learned from helping to design Disneyland to create the concept artwork.
Jeff: I really don't think we can say enough good things about this book. I mean, from early LA history, to things as recent as a few years ago, these projects run the gauntlet of amazing projects. Sure, we were initially interested in it for the theme park stuff, but we were blown away by absolutely everything else.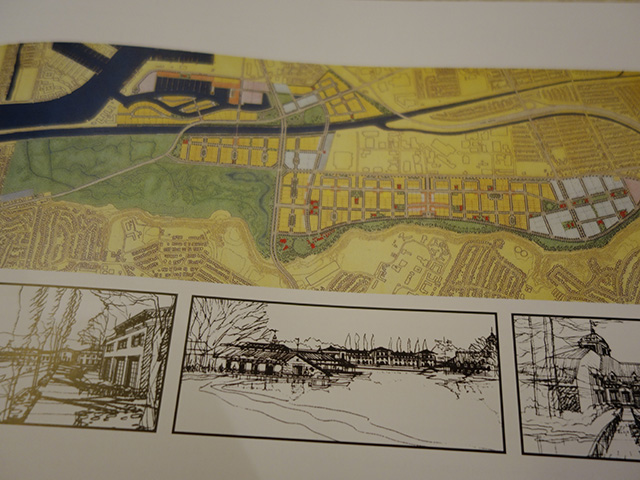 George: My only gripe is that I really wanted to see a lot of the images in more detail, especially the larger urban plans. It's hard to stress just how cool the book is. I would compare it to a look at Disney attractions that were never built or jettisoned theme park ideas. Never Built Los Angeles is one of those rare books that shows you a fanciful, yet grounded, look at some of the major projects in LA that could have changed the urban landscape forever. It was almost like a well-built tease that has led me down several other paths looking at how Walt might have designed EPCOT had he lived longer. It's obvious that Walt was paying a lot of attention to the issues and challenges of LA and working them into his ideal community.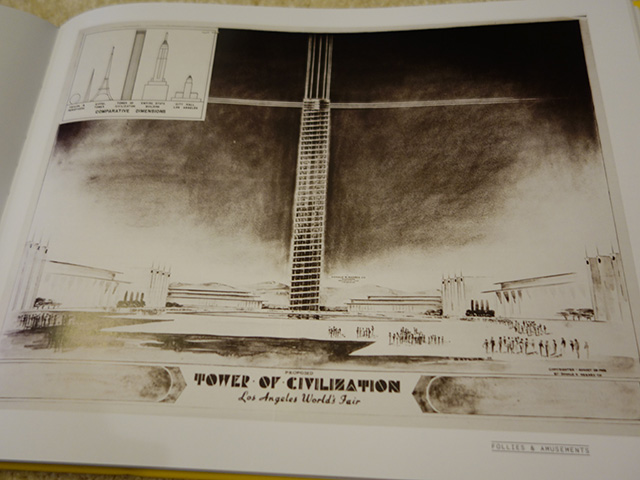 Jeff: Exactly that. It's super weird to see stuff that Walt was talking about in his EPCOT film, in some form, make an appearance here. He clearly was influenced by his surrounding areas of LA, and it shines through. That said, I'm kind of glad this stuff was never built, because then we wouldn't have been able to read about it in this book. Really, for people interesting in the history of Los Angeles and Hollywood, this book is a total win.
What did you think about Never Built Los Angeles?
---