Carowinds Fury 325 Millionth Riders are the Kendell Brothers!
It didn't take too long for the giga coaster located at Carowinds Park in North (and South) Carolina to offer it's one millionth ride. In this case, it was three brothers that managed to score this fantastic opportunity and a pretty cool prize pack from Carowinds Fury 325.
Carowinds sent this press release about the milestone event!
And then there were THREE! Meet the Kendell brothers. The world's tallest and fastest giga coaster, Fury 325, gave its 1,000,000thride to this trio on Monday around 2:30 p.m. at Carowinds.  The Kendell brothers' fourth time on the track secured them the milestone ride. The boys were visiting Carowinds with their family to celebrate a birthday and a first time visit to the amusement park! To commemorate the event and to top off the best day ever, they got to share a Fury 325 prize bag full of Fury 325 gear, along with the 1,000,000th rider sign.  Congratulations to the Kendell brothers!

To plan your best day ever at the premier entertainment destination of the Carolinas, visit carowinds.com.
Have you had the opportunity to visit Carowinds and try out the brand new Fury 325 giga coaster?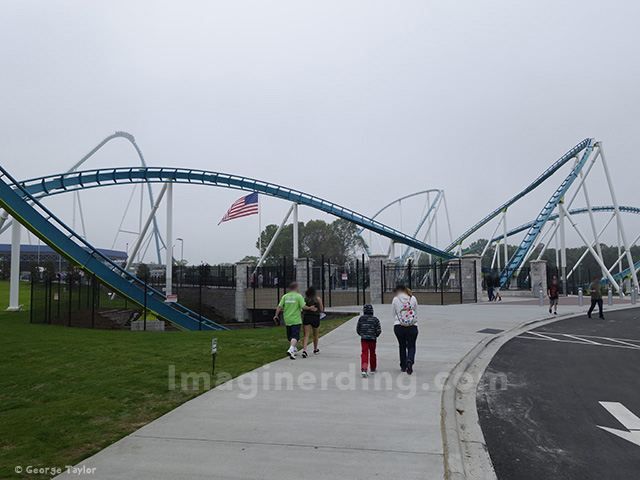 When you enter the park, you actually walk through the coaster as you head towards the turnstyles. It's a great photo opportunity and an amazing way to start your day at Carowinds!
Tip: To get to Carowinds Fury 325 first thing in the morning, hightail it over to the Thrill Zone by heading right once you're in the park. Continue going right (even passing the Scrambler) until you hit the Thrill Zone. Remember: walk, don't run!
---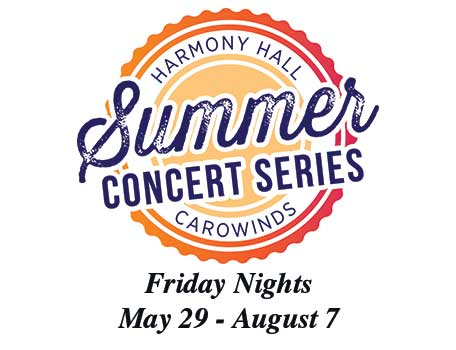 There are still a few Friday nights left in the Harmony Hall Summer Concert Series. Disco Lemonade (July 17), Radiojacks (July 24), Tony Barnes (July 31) and Back Porch Orchestra (August 7) will all be performing at the Harmony Hall.