And yet another reason that I wish that I was going to Comic-Con in Sand Diego!
Are you going to be there?
Hulkbuster, Ultron and Other Disney Infinity 3.0 Edition Fan Favorite Figures Head to San Diego During Comic-Con Week
Disney Infinity 3.0 Edition is heading to San Diego Comic-Con this week, giving fans the first hands-on opportunity to experience the latest installment of the best-selling "hybrid toy / video game" of 2014, which brings together Disney, Disney•Pixar, Marvel and Star Wars™ characters like never before. Marvel's Hulkbuster and Ultron characters will be playable for the first time in the game's fully enhanced Toy Box mode, joining Marvel's Spider-Man, Yoda, Darth Vader, Elsa, Jack Sparrow and many more characters from across The Walt Disney Company inside Disney Infinity.
The game will be playable at the Disney Infinity Pop-Up Shop, where fans will be able to participate in game tournaments, scavenger hunts, and a mediated reality experience, and explore a unique Disney Infinity art exhibit. In addition, the Pop-Up Shop will host a special "Toy Box TV Live Edition" segment featuring the game creators. More details about the week's activities are below.
Disney Infinity Pop-Up Shop
The Disney Infinity Pop-Up Shop, located at 815 J St. (near 8th St.), will be the official headquarters of Disney Infinity at Comic-Con. Open to the public July 8-11, fans will have their first hands-on experience with the game where they can play in both the Play Set mode, as well as the fully enhanced Toy Box mode. Fans will be treated to special guest appearances, giveaways and other surprises.
Pop-Up Shop Public Hours:
o   Wednesday, July 8: 3PM-10PM
o   Thursday, July 9: 3PM-7PM
o   Friday, July 10: 3PM-10PM
o   Saturday, July 11: 3PM-10PM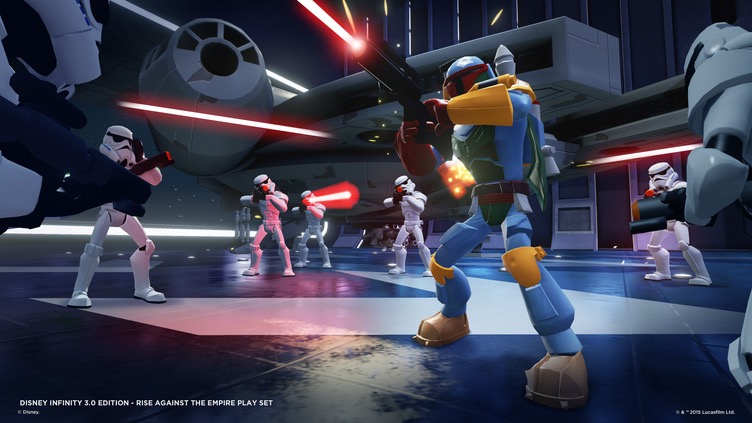 Toy Box TV Live: SDCC 2015: Taking place on Thursday, July 9, the show will be held in front of a live audience and livestreamed from 6:00PM – 7:00PM, and will featureDisney Infinity team members including VP of Production John Vignocchi, Community Manager Allison Petrek and other surprise guests. A VIP cocktail party will take place following the livestream event. Viewers at home can tune in live at twitch.tv/Disney.
Game Tournament: This bracket-style competition will be hosted daily at the Pop-Up Shop. Players will be able to compete against family and friends in the Disney Infinity Toy Box mode and winners will be determined daily. A leaderboard will showcase high scores throughout the duration of the tournament.
"Only in the Toy Box" Mediated Reality Experience: This one-of-a-kind experience allows fans to virtually enter a scene from the Disney Infinity Toy Box mode.  Using mediated reality, fans can choose to interact with one of 15 Disney Infinity characters and engage with them in various activities, such as, wielding a lightsaber alongside Darth Vader or Yoda, dancing with Stitch or throwing a snowball with Elsa.
Art Exhibit: Disney Interactive will also be showcasing an exhibition of concept art featuring environments and characters from all three editions of Disney Infinity,along with community submitted creations.
Scavenger Hunt: One scavenger hunt per day will be hosted by the Disney Infinity community team. Details will be posted on the Disney Infinity social media channels and prizes will be rewarded to winners.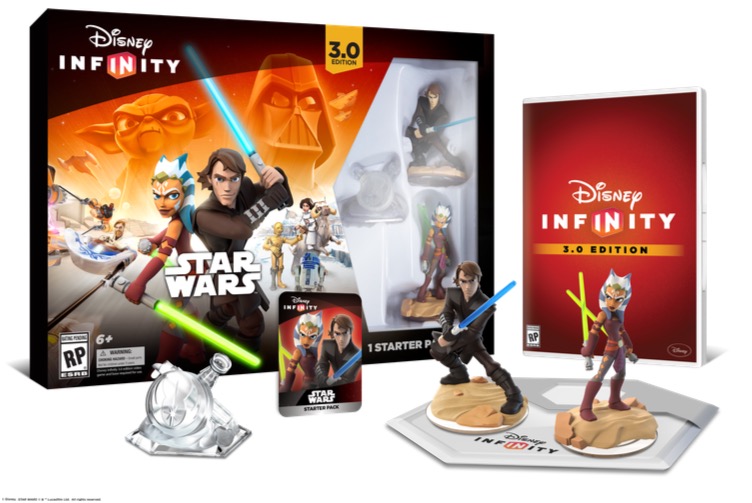 ---