The Walt Disney Family Museum has released more information about their upcoming exhibit about Disney and Dali (don't forget to check out Episode 179 of Communicore Weekly to hear about Dali, Disney and Destino).
Award-winning Actress SIGOURNEY WEAVER to narrate exclusive audio experience of Disney and Dalí: Architects of the Imagination at The Walt Disney Family Museum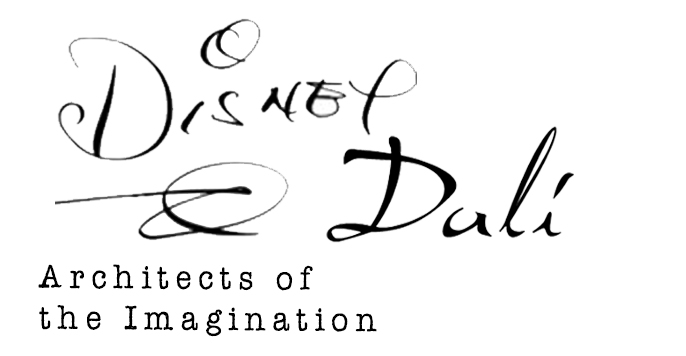 San Francisco, June 30, 2015—The Walt Disney Family Museum is excited to announce that Award-winning actress Sigourney Weaver will be the narrator for the exclusive audio experience of Disney and Dalí: Architects of the Imagination, the museum's next major exhibition that will be on view from July 10, 2015 through January 3, 2016.
With the intelligence, subtlety, and calm authority of her voice, Ms. Weaver will lead guests through the exhibition, transporting them back in time to the lives of two of the most fascinating innovators of the twentieth century: unlikely friends Salvador Dalí and Walt Disney.
This audio tour will be complimentary with the exhibition and can be accessed through STQRY—an interactive storytelling application that enhances visitor experience through augmented audio, video, and photos. Through STQRY, guests may hear more from guest curators, hear the stories behind objects on display, and take a sneak peek at some of the work that goes into preserving and restoring objects in the museum's collection.
To access this content, the STQRY app may be downloaded to personal devices either by searching for "STQRY" in the devices' app store, or by visiting waltdisney.org/stqry on a mobile device. Please note that the in-app content will only be available while at The Walt Disney Family Museum.
In addition to the audio tour, the museum will offer interactive gallery activities, also through the STQRY app. These art puzzles will allow visitors of all ages to take a surrealist journey with family and friends by sparking conversation and creativity, while providing a closer look at select artworks in the exhibition.
---