With the re-introduction of the Hatbox Ghost in Disneyland's Haunted Mansion, I thought it was great time to promote the amazing Hatbox Ghost Whistle t-shirt in the Communicore Weekly Spreadsheet store!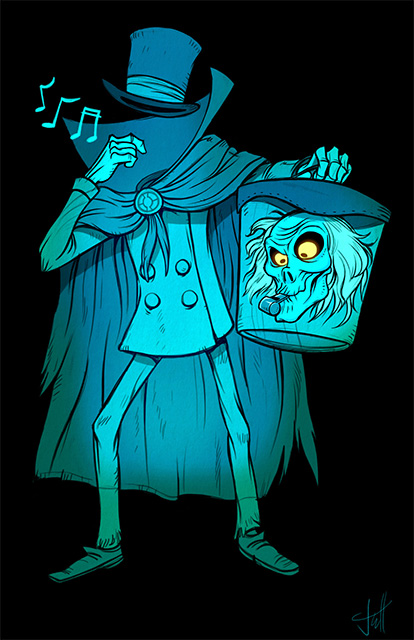 What started as a Five Legged Goat about Big Thunder Mountain Railroad quickly turned into a Communicore Weekly running gag. Shortly after that, this amazing design from the very talented Jeffrey Delgado showed up.
Delgado has done some pretty interesting work and you can find out a lot more about him by stalking, er, uh, visiting him at:
Be sure to check out Jeff's website at http://jeff-delgado.com/
And his Instagramaccount at: http://jdelgado.deviantart.com/
Jeff Heimbuch also interviewed Jeff Delgado over at LiveFastDiePoor!