Let's celebrate May the Fourth with a look at some vintage photos of the Disney-MGM Studios and the Star Tours building. In celebration of May the Fourth (May the Force, get it?), I dusted off the photos from my first trip on Star Tours.
First up is a shot of Hollywood Boulevard as it appeared many years ago without the hat. Notice the display announcing the "Surprise" Morning? Just a few attractions opened early for resort guests.
Star Tours
We just passed Echo Lake and I got my first shot of the Imperial AT-AT. We'd followed that poor kid with the blue backpack and his parents all the way from the entrance.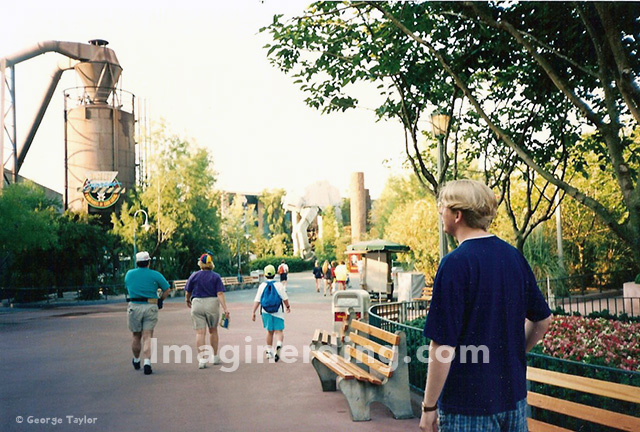 A photo of me in front of the snow speeder and the sand skiff (from Return of the Jedi).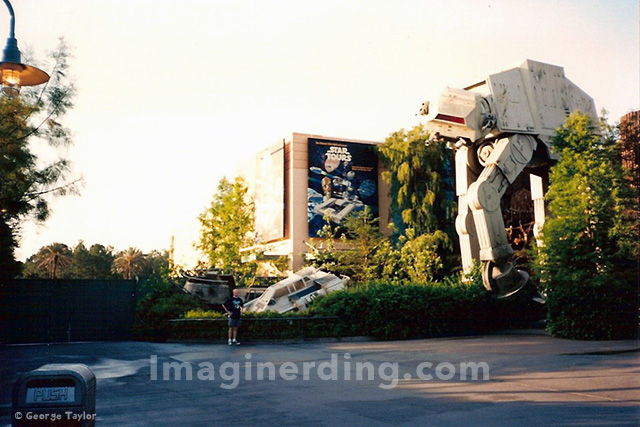 A more artistic shot of me in front of the AT-AT walker. I say artistic because my wife turned the camera sideways.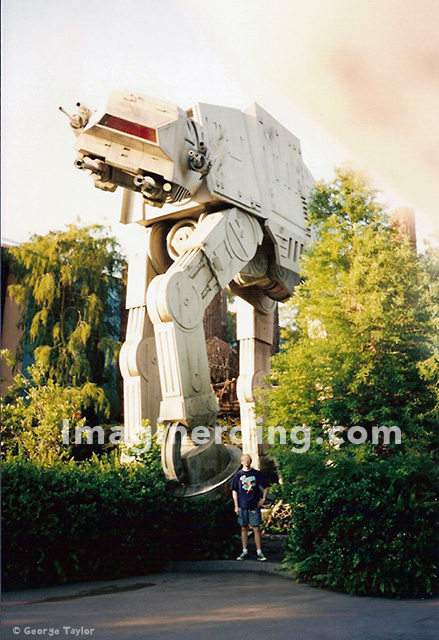 I didn't frame this one very well, but I was so excited to see the Starspeeder. Also, we rode it five times that morning. It was awesome to finally experience light speed!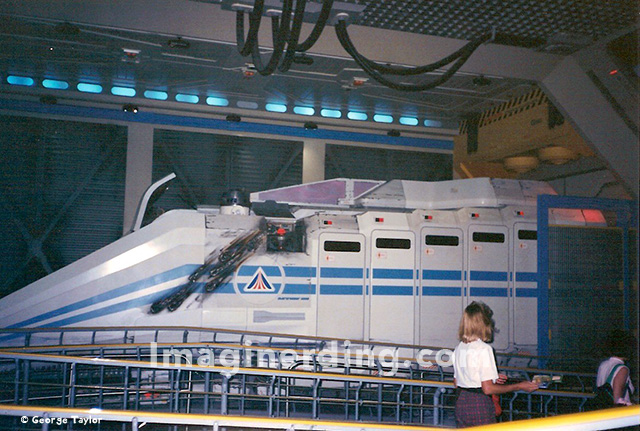 I love the battle damage.
Another view of the facade of The Great Movie Ride from the bottom of the hub. The planter on the right of the photo was Mickey's eye and the planter in the middle of the photo was Mickey's nose. After visiting the real TCL Theatre in Hollywood, I was amazed at how much the Chinese Theater facade looks like the original. The Imagineers really did a fantastic job with it.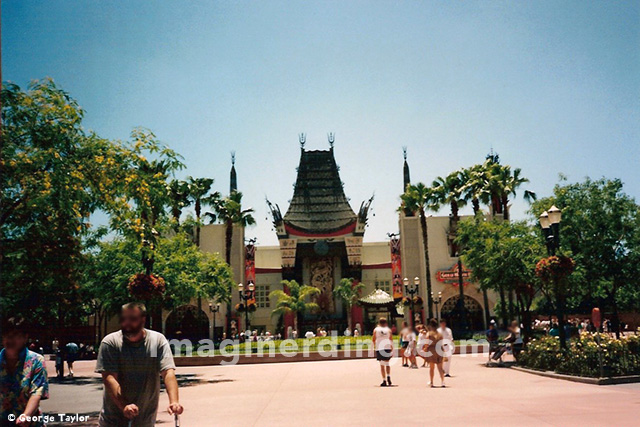 As we get closer to the release of Star Wars Episode VII: The Force Awakens, I'm sure we'll start to see a lot more people posting their favorite Star Wars and Star Tours memories.
---
Do you remember your first trip on the Starspeeder 3000? What about your first visit to the Disney-MGM Studios?
Oh, and May the Force, er, Fourth be with you!
---