There's so much that I love about this postcard!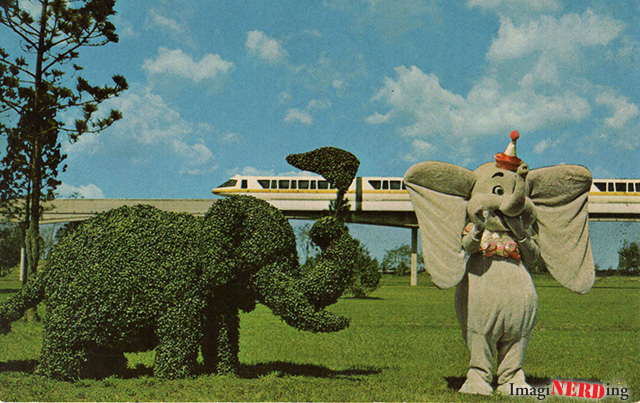 Strolling Topiary Lane Vintage Walt Disney World Postcard
Dumbo meets a "topiary cousin," one of many shrubs grown into the shapes of Disney characters along beautiful Topiary Lane. Nearby, sleek monorail trains glide by on the "highway in the sky," taking guests on a scenic journey to the Magic Kingdom.

Where the stamp is located is the number 01110289.
Do you remember Topiary Lane?
---