Wish You Were Here Wednesday: it's a small world Postcard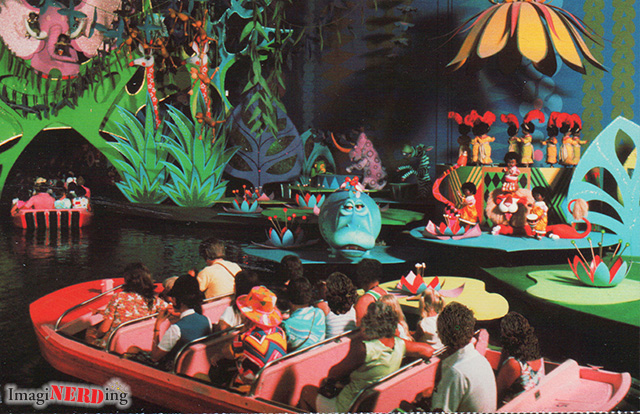 Take the legendary boat ride around the globe on this musical tour of nations. Hundreds of international dolls sing and dance to the famous "it's a small world" medley.
An interesting view of the boat and the guests. It's almost as interesting to try and figure out when this photo was taken. Did you notice the Tour Guide on the second row?