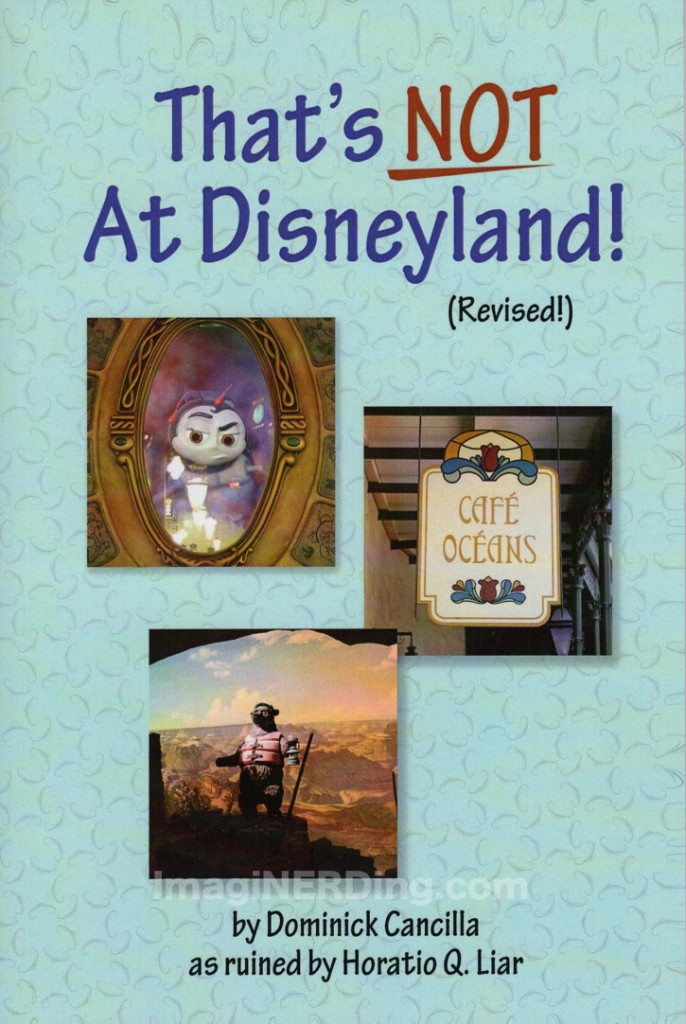 That's Not at Disneyland by Dominick Cancilla (as ruined by Horatio Q. Liar)
We just got our review copies and I'm really excited about diving into this book. Basically, Horatio Liar took Dominic's scrapbook of his various trips from Disneyland and messed them up a bit.
We reviewed Horatio's book 396 Pure, Unadulterated, Dyed-in-the-Wool, 100% Made-up, Completely Fake Disneyland "Facts" during our Season One Finale of Communicore Weekly (the Greatest Online Show™).
Don't forget to stop by our site and leave some Disney Geek love!
http://www.imaginerding.com