Find yourself in the Magic Kingdom and in need of a book bound?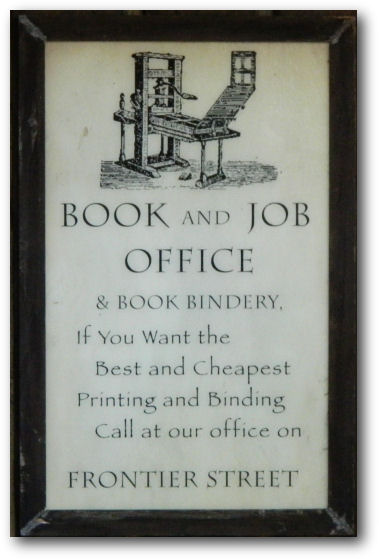 Stop by the Book and Job Office & Book Bindery, if You Want the Best and Cheapest Printing and Binding Call at our office on Frontier Street.

This sign is located next to the entrance to the Country Bear Jamboree. As you head through the breezeway from Frontierland to Adventureland (by the Sunshine Tree Terrace) you will see this advertisement on your right.
Now, let's head down Frontier Street!