Vintage Walt Disney World Shopping Bag
Sometimes you run across a piece of ephemera that is, well, spectacular. For example, the image of the bag below came with a 1978 Your Complete Guide to Walt Disney World. I assume that the bag is from 1978, also.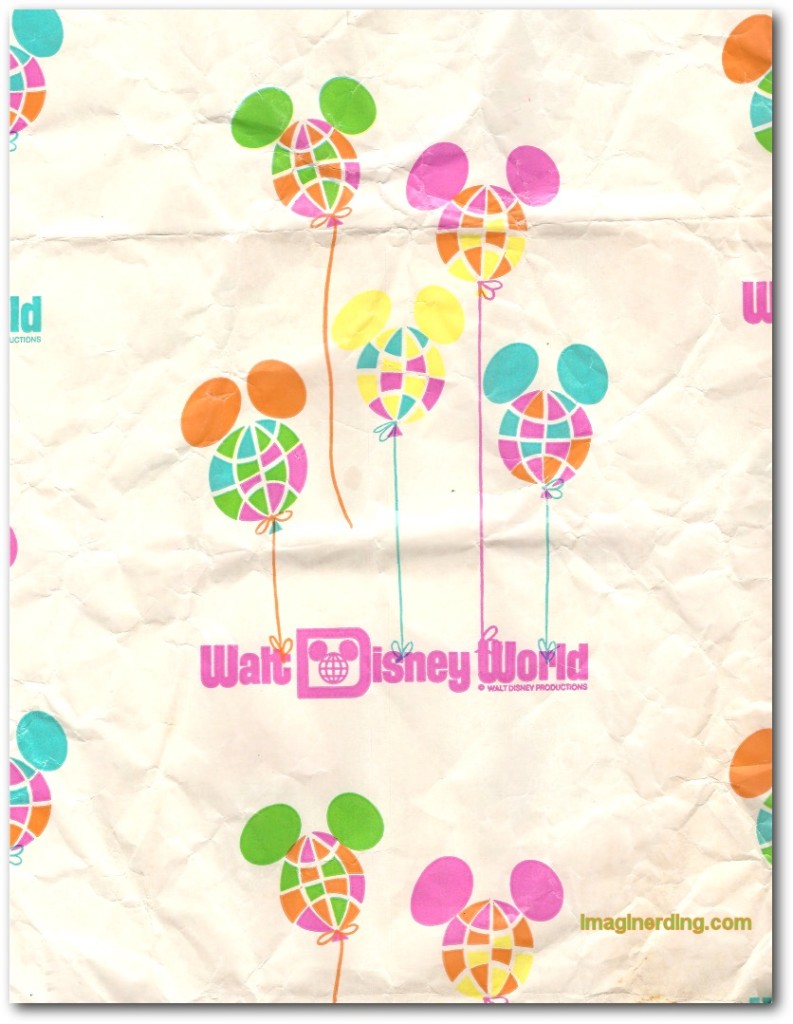 The colors are fantastic and have such a late 1970s vibe. Note that the Company moved away from the vacation destination logo and used the stylized Walt Disney World "D" Mickey globe.