Book Review: The Alchemy of Animation by Don Hahn
The Alchemy of Animation: Making an Animated Film in the Modern Age by Don Hahn. 144 p. 2008.
Don Hahn is heralded for his animation production work at Disney: The Hunchback of Notre Dame, The Lion King and Beauty and the Beast. He is also the first producer of an animated film to be nominated for an Academy Award (Beauty and the Beast). Hahn started his animation career at Disney under the tutelage of Wolfgang Reitherman, one of Walt's Nine Old Men. He is currently at Disney working on his next animated feature.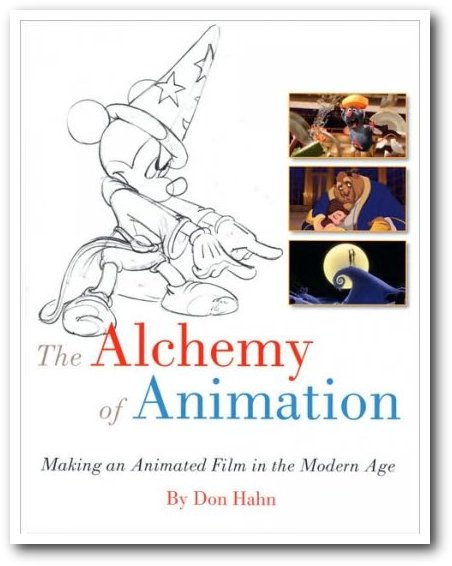 I wasn't sure what I would find between the covers of this book, at first. Due to the subtitle, I inferred that it would be similar to The Illusion of Life: Disney Animation (Thomas and Johnston)—the seminal work on animation. Hahn's book is a quarter the size of Thomas and Johnston's work; it really acts as a supplement, an animation Cliff's Notes and an update to The Illusion of Life.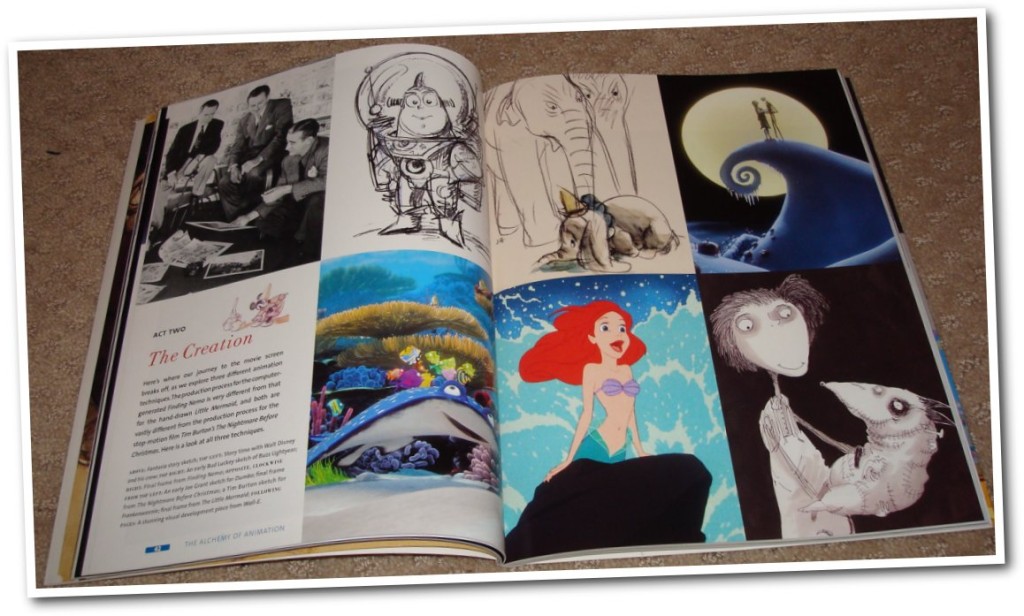 Hahn takes us through the stages of creating an animated film, whether is is hand drawn, computer-generated or stop-motion. The principles outlined are the basics for creating an animated film and can be used as an animation primer. The focus is creating a film using today's standards and the book reflects that. A majority of the text (and lavish illustrations) centers on digital technology–not to the exclusion of the other arts, but since CGI has become so popular. Many of the jobs and duties in CGI are unique to that medium.
Another interesting take, is that Hahn has created a work that can be used by people interested in animation as a career. He covers almost every position in the hierarchy and offers details about their duties and general work. (Ever want to be a Look Development Artist?) The only information Hahn doesn't provide is a link to a pay scale and a road map to making it big. Hahn is able to break down each job and explain it in layman's terms. If you have a youngster interested in the field of animation, this title is for them.
Animation enthusiasts will relish the concept illustrations and artwork from all stages of animation. Hahn includes anecdotes from Disney animators young and old. The book has three major divisions: Act One (looking at the production team, the story and the major steps of every animated film); Act Two (the differences in production for 2D hand drawn, CGI and Stop-Motion); and Act Three (marketing, roll out and post-production). Hahn also includes a fantastic glossary and bibliography for additional reading. He treats the book just like an animated film and builds the story, layer upon layer.
Bottom Line: If you have any interest in animation or animated films, you will love this book. If you want to be part of the animation field, you need to own this book. It is a fairly straightforward look at creating an animated film with today's technology and work processes. Hahn's passion for animation shines and it is evident in The Alchemy of Animation.
Have you read Don Hahn's Alchemy of Animation?
---