Minnie's Library
Minnie's Library? Who knew that Minnie Mouse had her own library collection?
Minnie's House in Toontown Fair is resplendent with details. I caught these book titles during my last visit. A few were in the living room and some were in the kitchen. Can you spot the titles that the books refer to? Some might be a little bit easier than others.
My Fair Mouse
A Minnie Course in Geneology
On Men and Mice
Midsummer Mice Dream
The Wonder Ears
AJ at the fantastic Disney Food Blog has a more in-depth look at Minnie's Kitchen.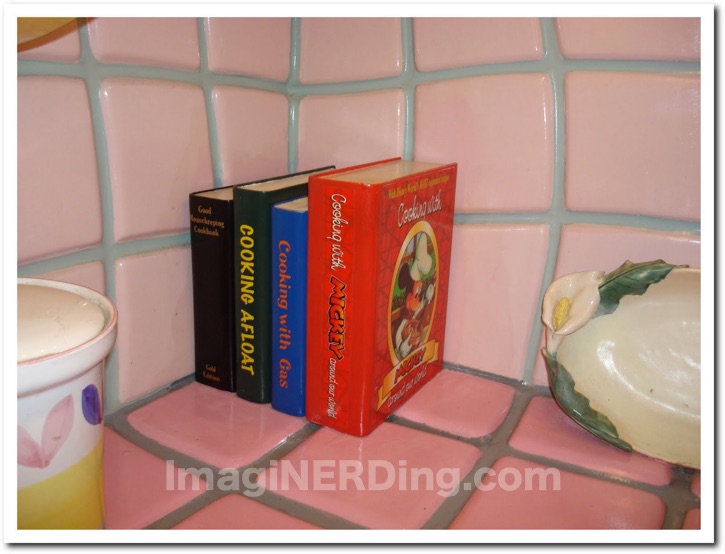 I do have to make a special mention of the cookbooks in Minnie's Kitchen:
Have you visited Minnie's Library in her house?